English - Select a category below to view resources in English.
Français - pour voir les ressources disponibles, sélectionner Français dans "Category" et appuyer sur la loupe de recherche.
Deutsch - Um die Ressourcen anzuzeigen, ändern Sie 'Category' (Kategorie) in 'Deutsch' und drücken Sie die Such-Schaltfläche.
Español - Para ver los recursos, cambie "Category" (Categoría) a español y presione el botón de búsqueda.
தமிழ் - வளங்களைக் காண, 'Category' யைக் ('வகை') தமிழாக மாற்றி தேடல் பொத்தானை அழுத்தவும்.
繁體中文 - 要查看資源,更改 'Category'(「類別」)為繁體中文並點按搜尋鍵。
日本語 - リソースを見るには、Categoryを日本語に変え、検索ボタンを押してください
한국어 - 자료를 보려면 'Category'를 한국어로 바꾸고 검색 버튼을 누르세요.
Português - Para visionar os recursos, mude 'Category' (Categoria) para Português e pressione o botão de pesquisa.
Română – Pentru a vizualiza materialele traduse, schimbă 'Category' (Categorie) în Română și apasă butonul de căutare.
简体中文 - 欲查看资源,请将"Category"更改为简体中文,然后按搜索按钮。
.إلى العربية واضغط على زر البحث "Category" (الفئة) العربية - لعرض الموارد، قم بتغيير
हिंदी - हिन्दी मेंअनुवादित संसाधनों केअवलोकन के लिए, 'Category' 'श्रेणी' को हिन्दी में बदलें और खोज बटन दबाएँ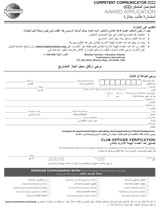 Arabic Award Application
This application is to apply for the Advanced Leader / DTM award.
عرض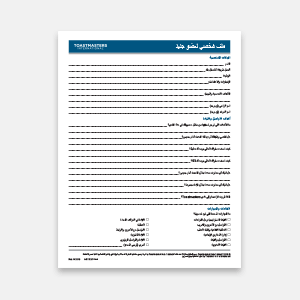 الملف الشخصي لعضو جديد (AR1162F)
اطلب من كل عضو جديد ملء نموذج مقابلة لتحديد أهدافه وكيفية تحقيقها.
11/2019
عرض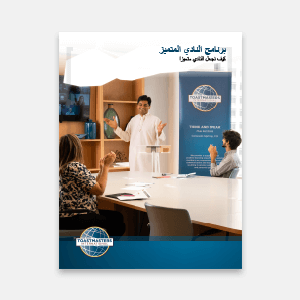 برنامج النادي المتميز وخطة إنجاح النادي
دليل يشرح برنامج النادي المتميز، ويقدم إرشادات لنجاح النادي، و"كيفية" أن يصبح ناديًا متميزًا. (AR1111)
1/2021
عرض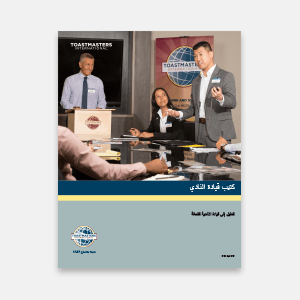 كتيب قيادة النادي
دليل سهل الاستخدام مع فصول توضح بالتفصيل حوكمة وإدارة النادي والأدوار القيادية وما إلى ذلك. (AR1310)
1/2021
عرض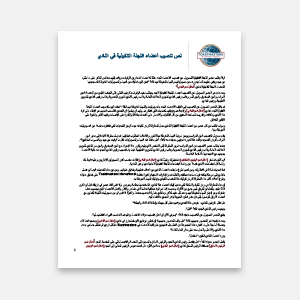 نص تنصيب أعضاء اللجنة التنفيذية في النادي
نسخة قابلة للتحرير لنص تنصيب الهيئة التنفيذية للنادي من دليل قيادة النادي. (AR495)
تم تحديث هذا الإصدار في 03/2021
تحميل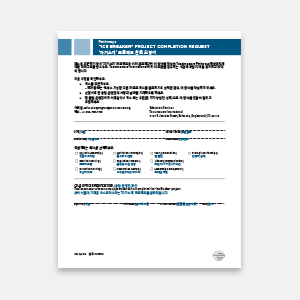 '자기소개' 프로젝트 완료 요청서(KO8953I)
이 '자기소개' 완료 양식은 Pathways에서 클럽이 자기소개 프로젝트 크레딧을 줄 때 유용하도록 만들었습니다.
보기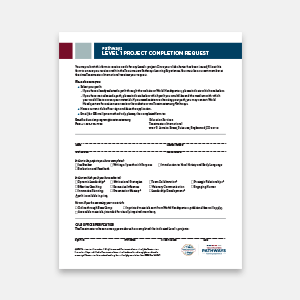 "Eisbrecher" Projektabschlussantrag (DE8953I)
Das Formular zum Abschluss des Eisbrecher-Projekts soll den Clubs helfen, diesen Meilenstein in Pathways zu belohnen.
Anzeigen
$name
No model set
   at Glass.Mapper.Sc.GlassHtml.MakeEditable[T](Expression`1 field, Expression`1 standardOutput, T model, Object parameters, Context context, Database database, TextWriter writer)