Virtual Vitality
These days everything is online. Work, school, Toastmasters club meetings, magazines, and more. Maybe you're working from home and have lost all sense of work/life balance. Read this article to make the most of your new set-up.
If you're struggling with how to keep your online meetings and conferences from going stale, here are a couple articles that can help. Read this story about zapping Zoom fatigue in your club meetings. And then learn six tips from the District 91 Conference team for organizing a successful online event.
Meeting Roles
Taking on club meeting roles—whether in-person or online—is a benefit to members, new and advanced. Find tips on how to be timer of the meeting and step up your time-management skills. If language is more your forte, take a chance at the Grammarian role and help your fellow members keep track of their word usage. Or maybe you're ready to take the leap and be the Toastmaster of the Day—in this article you'll discover the four different leadership qualities that emerge when you take it on.
Laughter Is the Best Medicine
It's okay to laugh during serious times, and it's certainly encouraged to incorporate humor into your speech. Learn the "Formula For Funny" to win grins, giggles, and guffaws from your audience. Or discover the importance of laughter for your health in "The Healing Power of Humor."
Come One, Come All
Do you have a friend or coworker you've encouraged to try Toastmasters? There's never been a better time for prospective members to visit a club! In case they need some more convincing, send them this article about how Toastmasters skills can boost their career. Maybe your comrade is definitely interested, but not sure what to expect at the meeting—this article gives them a glimpse. And if there is any hesitancy from your guest about joining a virtual meeting, help them out with tips on how to appear their best online.
Free Time
With more time at home, you may be looking to work on your personal or professional skills. Have you considered podcasts? You could be the listener, the host, or the interviewee—read how this convenient medium is a goldmine for communication skills. If you love storytelling, discover how members around the world are taking part in Zoom Slams, and join one yourself! Maybe it's time to expand your reach and give a speech outside of Toastmasters. Have you considered joining a speaker's bureau? Read all about it here.
Networking Online
Keeping in touch with family and friends may be easier than ever; but are you thinking about your professional network as well? Learn how to build valuable relationships through social media. Take advantage of clubs meeting online and virtually visit others around the world for camaraderie and cultural diversity. International President Richard E. Peck, DTM, also encourages members to grow their global speaking skills and be exposed to other cultures.
---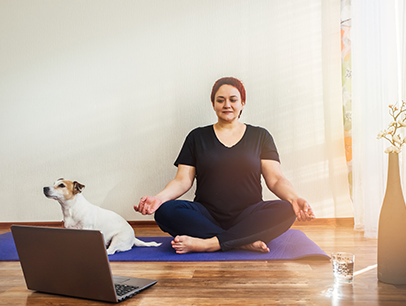 ---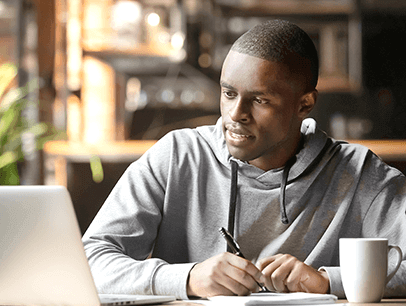 ---