As people around the world begin to ease out of quarantine, some may still have restrictions in their area. So what can you do if you want to try something new in the house or somewhere nearby? You may have already baked banana bread or put together a puzzle (or five), but the Toastmaster magazine is full of ideas for new-found quarantainment!
Get Creative
While you may not be traveling right now, try visiting your front yard, balcony, or local park with your magazine or other Toastmasters memorabilia and snap a picture. Another option to get those creative juices flowing is to "revisit" a trip you took by making a slideshow or recreating the scenery in your home. Send your picture submissions to photos@toastmasters.org for your chance to be featured in our Quarantine Toastmaster section of the online magazine.
Practice Your Listening Skills
Are you feeling drained or finding yourself distracted during the endless stream of virtual meetings and phone calls? It's okay to give yourself a break, but don't forget to stay connected with those who mean the most to you! It's important to actively listen to coworkers and loved ones, and one way to do so is by enhancing and practicing your active listening skills. Read this July 2020 article on the topic and see what tips you can bring to your next virtual meet-up.
Make Someone Laugh
Many say laughter is the best medicine, and though that hasn't been a proven cure, it certainly helps keep people positive even in the most stressful times. Every month, the Toastmaster publishes a humor column by author John Cadley. Check out his most recent article for a chuckle. Or, if you're trying to make your fellow club members laugh, take some notes from Nick Jack Pappas' article "The Magic Power of Humor," as he provides three strategies to help you spark laughter in your next speech.
Make sure you come back to read the August 2020 issue, where Judy Carter shares tips on how to make jokes even amid a quarantine.
Create a New Habit
If you are no longer commuting to work right now, you may have found some additional time in your day. Have you started sleeping in more often or slacked on your daily walks? Read this January 2020 article "New Habits, New Life" to kickstart your routine. You'll find tips on how to create and maintain habits whether you're confined to your home or not.
Walk or Run
Is your new habit to walk or run more often? Toastmasters Madonna Hanna and Marcus Chambers were featured on the cover of the June 2020 Toastmaster and showed readers how running and speaking go hand-in-hand. Chambers is an Olympic hopeful while Hanna has competed in the U.S. National Senior Games, but this speedy duo can provide inspiration for anyone looking to get their legs moving!
Try Yoga
If you started walking or running more often, you may be feeling those muscles ache! Take some time to stretch out with a little yoga. There are plenty of free guided videos on the internet, and the Toastmaster discovered that yoga and public speaking have more in common than you would expect. Check out this article from the March 2019 issue, to see how yoga can benefit you and your fellow Toastmasters.
Update Your Resume
This task is often put off until you're actively looking for a job. Now is as good a time as any to update that resume, and Toastmasters has plenty of resources to help! You can watch the Interview Success webinar series or read this May 2020 magazine article for tips on job interviewing and networking to help you decide what keywords and skills should be on that paper.
---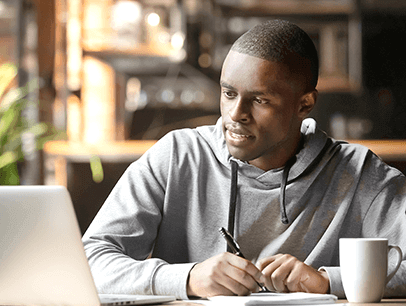 ---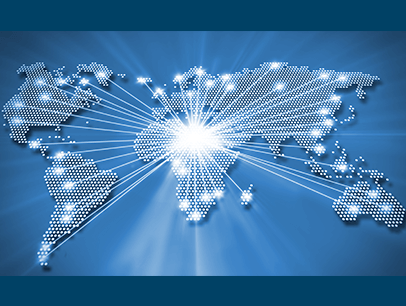 ---