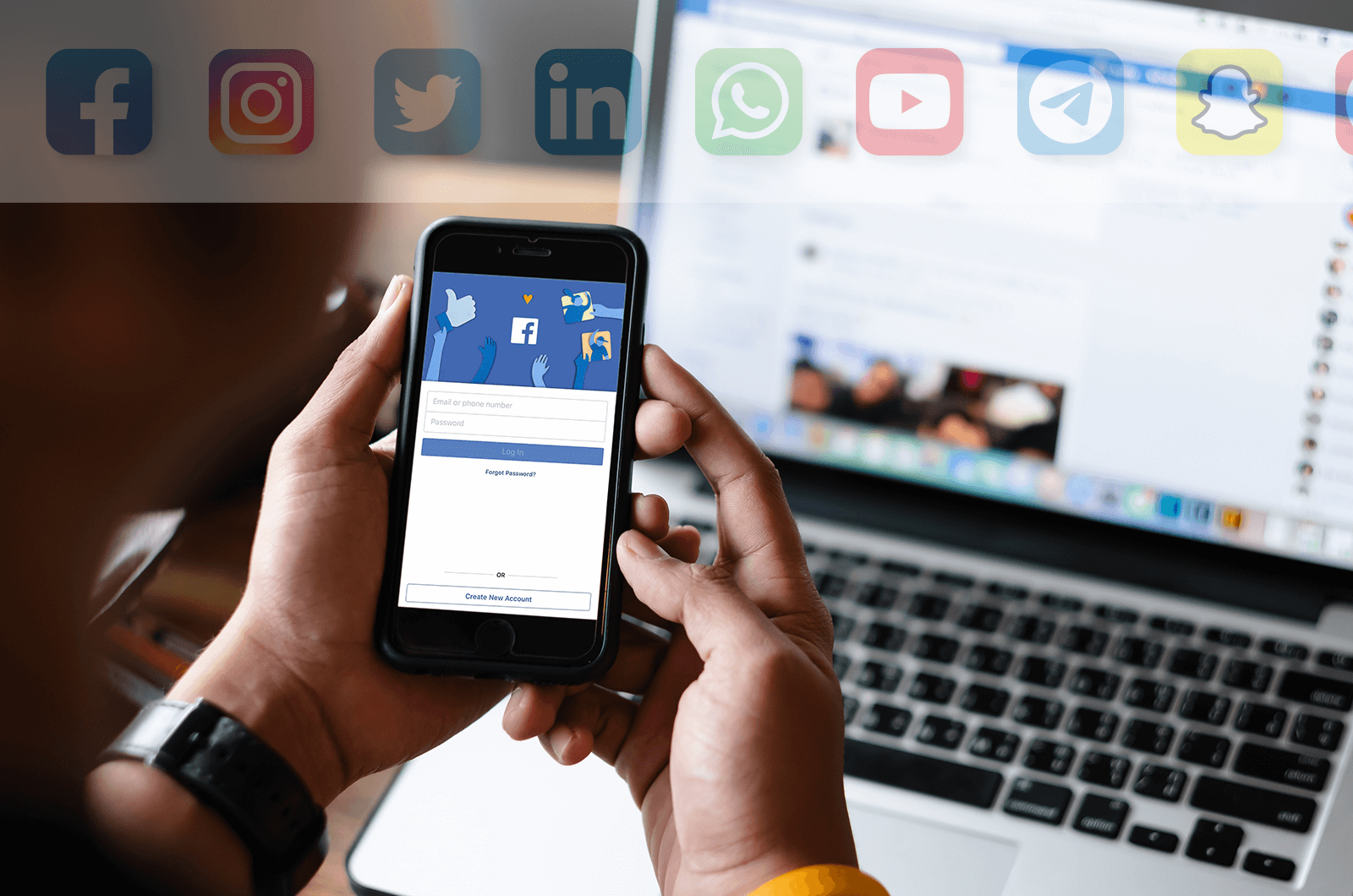 Click play to hear an exclusive podcast interview with Victoria Salem and the hosts of The Toastmasters Podcast.
Building key relationships online will help you succeed professionally. It surely helped me. Indeed, thanks to my network of social-media contacts, I found three internships, my first job in London and, since starting my events agency and training business in 2014, more than 75% of my clients.
Building relationships offline is essential, but social networking is important too. Use it to build a strong professional network.
Social networking allows us to easily interact with other users and find people with similar interests, thanks to the use of websites and applications such as Facebook, LinkedIn, Twitter, and more.
Through social media and the internet, you can build an online identity, connect and build relationships, acquire knowledge, and share ideas and information without the limitation of time or space.
Here are some tips for maximizing your social networking tools.
Keep Relationships Alive
Set your social accounts to send and receive automatic notifications so that you and your contacts will be aware of each other's activities. However, your most important communications are one-to-one, and they should be done often. Be in touch with your contacts regularly.
Something I do, for example, is when I find an interesting article, I share it with my contacts who I know will enjoy reading it. I usually send it via a friendly email or LinkedIn message. I use this communication as an occasion to catch up on their news and, at the same time, add value for them.
The more connections you have, the more visible you become—but quality is key.
I recommend listing contacts in an Excel document. Rate your connections with numbers to prioritize the importance of the relationship. Let's say you want to change career paths and get into the hospitality industry: List the companies in that industry that you'd like to work for. Extend this list to include key contacts within those companies—those are your A-listers (Number 1's) with whom you want to build relationships. A person you meet on an airplane with whom you exchange contact details but who is not relevant to your current career objectives would be classified lower down the list (maybe a 3). Contact them again at a later stage if an opportunity of mutual interest arises.
Use this document to store useful information about your contacts, including where, when, and how you connected; where they work; details on their interests; and your next steps in developing a relationship with them.
Share Content
The content you share on social media should be relevant to what you do and the areas you specialize in. Share stories, articles, graphs, news about the company you work for or own, and anything else pertinent or interesting for your network of contacts. You can share your content on all your social media feeds so your connections will see it when they next log in.
Where to Share
Choose your social networks depending on the goals you want to achieve. Think of which networks are most relevant to the industry you work in. My thoughts are that LinkedIn and Twitter are more for information sharing and have a more "professional" look than Instagram and Facebook, where you can be more creative and playful with your content. For example, if you work in finance, then LinkedIn and Twitter would probably be the main tools you would use. If you are a freelance designer, then maybe Instagram and Facebook would be best. Depending on your line of work and the nature of the content, the choice of social media to use will differ.
LinkedIn
For years, I accepted mostly all LinkedIn connection invites I received, congratulating myself as the contacts stacked up. But because of all those strangers in there, I found myself in the tongue-tied situation of having one person I didn't know asking me to introduce them to another person I didn't know.
Yes, the more connections you have, the more visible you become—but quality is key. Connect to people you have met, whom you know well enough to feel confident introducing to others in your network, and whom you are interested in learning from.
Facebook
If you haven't already, create a page for your business or your Toastmasters club. (New Zealand Toastmaster Lauren Parsons has created three videos on public relations tips for Facebook, including how to create a club Facebook page. Watch the first video below.) This should be separate from your personal page, but you should invite your existing friends list to follow your business page to get it going.
On my Facebook professional page, I advertise the services I offer—including posting photos and videos. I also "like" and share the Facebook posts of others I'm connected with.
Your business page reflects your company. If you are going to use Facebook, be active by sharing content regularly.
Twitter
Twitter is mainly used to share content and to make your professional presence more visible. On this platform, you share information in the form of tweets. You can write your own tweets (limited to 280 characters with spaces), reply to tweets, or retweet others' tweets. When retweeting, add a comment to explain why you feel this information is interesting or important.
On Twitter, you can search for a person, company, or hashtag (a word or phrase introduced by the number symbol) that you are interested in. Follow relevant accounts and interact with them.
Connect and Communicate
Once you choose the social networking platforms you'd like to use, try to inspire people and build successful relationships. Here are five tips to help you become a better online connector and communicator.
1
Stand out.
Develop an interesting branding message and package your "professional brand." For example, on LinkedIn stand out with an eye-catching introduction. On Facebook and especially on your business page, consider adding an interesting cover image.
2
Show vulnerability.
If it's authentic, go public with failure. Share what you learned from those failures and don't hesitate to add pictures or videos. Posts with photos are the ones that catch our eye and create an emotional punch. You could share reflections about a business you tried to launch but weren't able to, a presentation that didn't go so well, or anything else you feel comfortable sharing. Don't be afraid to show the real you!
3
Show your passion.
Passion creates engagement. If you are passionate about your business, let that shine through. If you are truly excited about the work you do, other people will feel that excitement and get caught up in it. Use your content to tell stories that move people. For example, share something that happened to you or someone you know. People like anecdotes.
4
Do your research.
If you are thinking about connecting with someone, search their name on Google, LinkedIn, Twitter, and their company's website. By learning more about them, you can find things you have in common.
5
Emphasize diversity.
Audit your news feed (the system where you see the content in your network): Are you finding a diversity of backgrounds, professions, locations, ages, etc.? A diverse network is key to broaden your awareness of different perspectives and to access varied content. You can make dedicated lists on Twitter and Facebook, which allow you to view posts only from the people on that list. Follow them, interact with them, and follow what they follow.
Spending time every day on social networks makes a difference. Think about your overall strategy and how you can use online tools to support your goals.
Most importantly, be professional and authentic. This will help you build relationships with people who are interested in you.
Editor's Note: "Building a Social Media Presence" is a Level 4 elective project in all 11 paths in the Pathways learning experience.
---
Victoria Salem
is a former member of the Covent Garden Speakers in London, England. A professional coach and networking expert, she helps individuals build better relationships so they can be more successful and create more opportunities for themselves. Learn more at
tgncoaching.co.uk
.
---
---