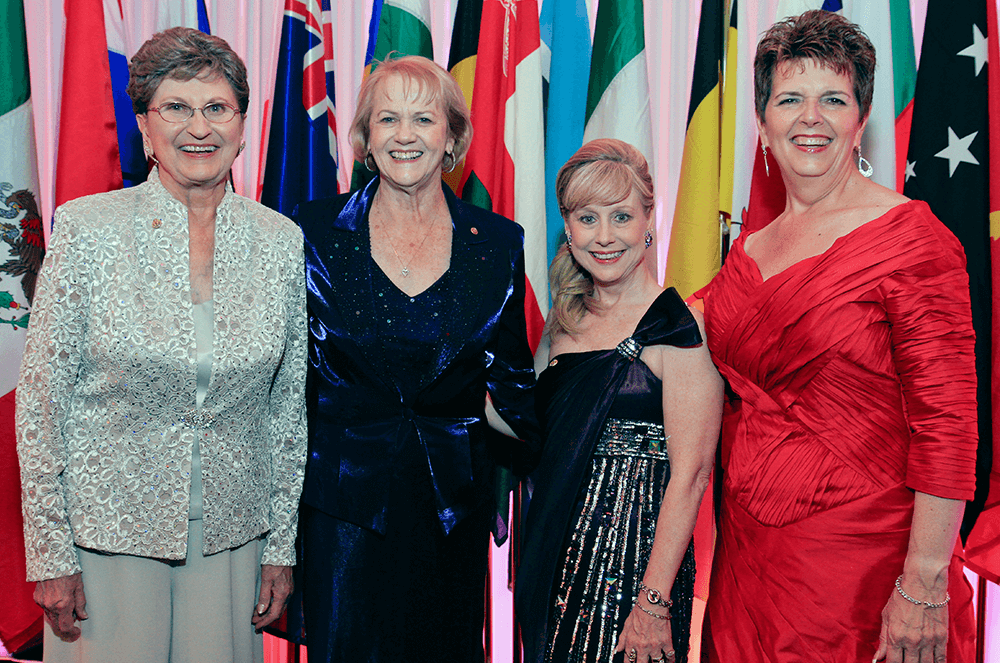 This year marks a milestone in Toastmasters history: 50 years ago, membership officially became open to women. Hundreds of thousands of women have since followed in the footsteps of those first female members.
Helen Blanchard, DTM, helped blaze the trail for this transformational change. In 1970, she began attending a club in San Diego, California, and her fellow members urged her to apply for membership. She did so, deliberately choosing a name to disguise her gender; for application purposes, Helen Blanchard became Homer Blanchard. Three years later, the need for such surreptitious action was eliminated when Toastmasters International broke down the all-male membership barrier, in place since the organization's founding in 1924. In 1985, Blanchard became Toastmasters' first female International President.
Pat Johnson, DTM, Past International President, has spoken with pride of the women who served as early leaders in Toastmasters. When she was inducted into office at the International Convention in 2010, Johnson had her photo taken with Past International Presidents Blanchard (who died in 2013); Pauline Shirley, DTM, of Richardson, Texas; and Jana Barnhill, DTM, of Lubbock, Texas. (In total, seven women have now held the position of International President.)
"It was a huge honor to stand with these women and share our experiences," Johnson, of Victoria, British Columbia, Canada, recalled in a 2020 Toastmaster magazine article.
Before 1973, women had attended Toastmasters meetings for many years, but not as official members. In the late 1930s, a group of women had formed a parallel (but independent) organization of clubs: International Toastmistress Clubs. The women identified themselves as "wives and sweethearts" of Toastmasters members, and Toastmistress clubs were modeled after the Toastmasters program.
In the mid-1960s, Toastmasters clubs were allowed to form women's auxiliary Toastmasters clubs if they desired. Some clubs also sponsored women as "honorary members," and some women formed Gavel Clubs, open to those who don't qualify for regular club membership.
Then came the 1973 breakthrough, when the organization enabled all clubs to admit women as members. Among many other benefits, the move was a boon to membership numbers. Ten years after the new policy was put into place, Toastmasters International's membership had doubled.
Editor's Note: To learn more about the history of women joining Toastmasters, read the story "From Toastmistress to Toastmaster" on page 22 in the February 2015 magazine.
---