On August 25, 2018, Ramona J. Smith, CC, became the first woman in 10 years to win the title of Toastmasters World Champion of Public Speaking. Smith, a high school teacher from Houston, Texas, delivered a knockout speech titled "Still Standing" to win over the panel of judges and a crowd of 2,000.
Smith is only the fifth woman to become the World Champion of Public Speaking. She is also the second African-American woman to win the title. The first was LaShunda Rundles, the 2008 World Champion. During Smith's acceptance speech she thanked Rundles (who died in 2012) and said, "She was my inspiration this whole time … and the whole reason I wanted to be here."
Together with Zifang "Sherrie" Su, the second-place winner, and Anita Fain Taylor, the third-place winner, the trio made Toastmasters history as the first all-female top three winners of the World Championship of Public Speaking.
Smith, who joined Toastmasters in 2010, said she was never afraid of public speaking but wanted to improve her storytelling and presentation skills. She had previously competed in the International Speech Contest in 2015, winning at the club, area and division levels, only to lose at the district competition. "I was crushed," Smith said about the loss.
But she dusted herself off to fight another round. In a style both polished and playful, Smith shared the story of her life, drawing on a boxing analogy to describe several blows that life had dealt her. The 31-year-old described how she struggled to complete college, the pain caused by the dissolution
of her brief marriage and the disappointment of losing in the International Speech Contest after a series of promising wins in 2015.
What stood out during her six-minute speech was the message of finding strength during adversity.
"When you are in the ring of life, you will face some challenges," she said during her speech. "You are going to get hit, you will be punched, you will be bruised. Even though you fall down and stumble, all you have to do is find whatever strength lies within you or outside you from family, friends, faith, your mentors and coaches to help pull you back up."
Her speech resonated with the capacity crowd in attendance. "Pain and difficulty and adversity, those are things that everybody everywhere can deal with, whether you're in America or Australia or Africa," Smith told Business Insider. "We all experience times when we feel like life has knocked us down."
Crafting a Championship Speech
As much as she prepared and practiced her speech the night before the final phase of the competition, when it came down to the wire, Smith trusted her instincts. "When I got on the stage, I said: 'You know what? I'm just going to do whatever feels good. I'm going to do whatever feels right. I'm not going to care about what happens,'" she told Business Insider. "So I got up there, and I was shimmying my feet and acting like a boxer—in high heels, to boot. Just that free body language and not being afraid to look silly and just kind of let loose, I think that helped, because it's like, 'Oh, well, she's this professional speaker on this stage, but she still has this human side.'"
Smith knew she wanted to engage the audience with thoughtfully and precisely posed rhetorical questions, followed by well-timed pauses. "Can you think of a time that life tried to knock you down?" Smith asked the audience, pausing just long enough for attendees to silently formulate their answers. "Who was your toughest opponent?" she followed. "Those pregnant pauses are so important," Smith told Business Insider. "I really look at them like I'm waiting for an answer."
As she concluded her speech by singing a few bars of the Elton John song "I'm Still Standing," the audience was clearly in sync with her. With no prompting from Smith, a chorus of Toastmaster voices sang the next line of the popular song, "Yeah, yeah, yeah!" She thanked the audience for the surprising participation during her acceptance speech, saying, "Wow … I did not expect that!"
Looking back at the other two women who finished in second and third place, Smith was clearly proud of their historic feat. "Girl power!" she said.
Second Place: Zifang "Sherrie" Su
Sherrie Su, ACS, ALB, a teacher from Tianjin, China, delivered a reflective speech titled "Turn Around." In it she described her strained relationship with her parents as a child and hesitation to get close to a fellow Toastmaster who would later become her husband. "People … relationships? They're scary. But when I turn my back on them, my dark, lonely shadow scared me even more."
Her speech was about overcoming fear by facing frightening things rather than turning away from them. Su pressed the audience to be brave: "Are you turning your back on your fear? Our life is like this stage. What scares you now may bring you the most beautiful thing. Give it a chance." Su said she entered the contest to "let the world hear the voice from China and prove that Chinese speakers can be world class."
Third Place:
Anita Fain Taylor
Anita Fain Taylor, ACB, ALB, a consultant from Pembroke Pines, Florida, gave a speech titled "It Is What It Is, It Ain't What It Ain't." Fain Taylor told the story of her father's unchanging advice to her during trying times—advice that finally helped her see that she was not defined by her failures, but by her ability to overcome them.
Fain Taylor described running to her father for wisdom after a series of "emotional scars": the pain of her divorce and the shock and embarrassment of being fired from her job as a city manager. She realized that his confusing advice, "It is what it is; it ain't what it ain't," meant that she was not defined by these perceived failures but that they were opportunities to begin anew.
She believes her speech was a success because she spoke from the heart. "People who approached me afterward said they felt that I was speaking directly to them," Fain Taylor said.
"I could not have shared the stage with two more fabulous women, Ramona and Sherrie," she adds. "It feels great to be a part of history. I hope that this motivates women everywhere."
---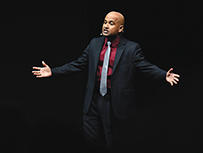 ---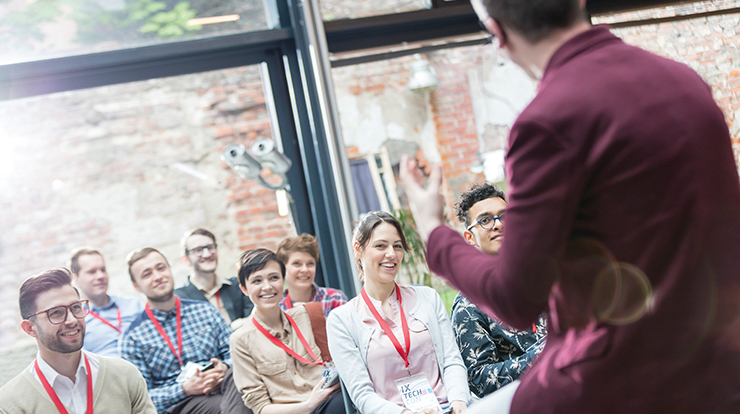 ---