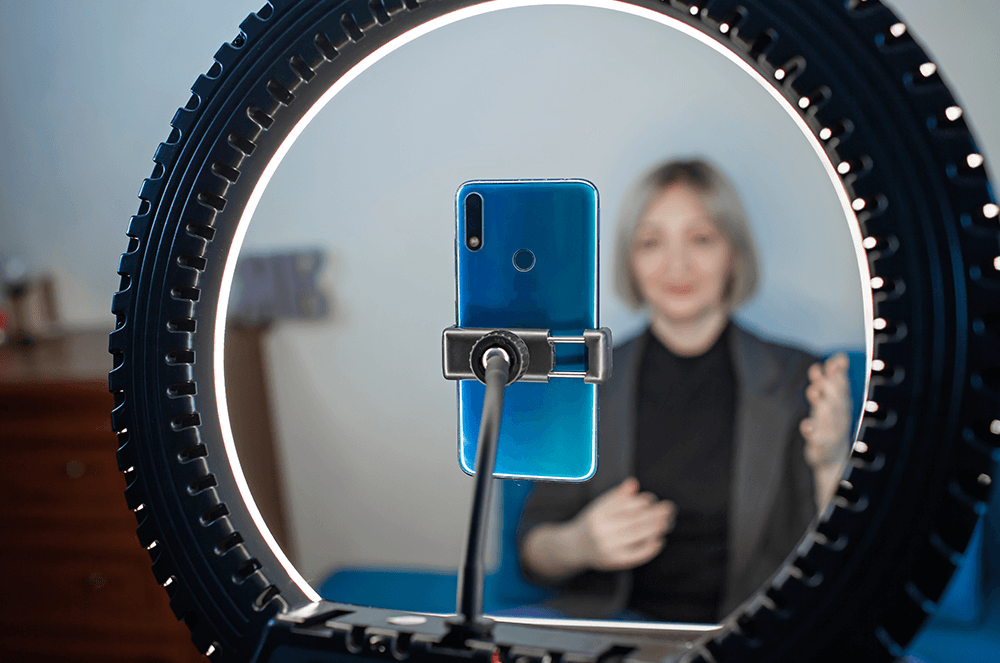 It's hard to remember there once was a time when it was unusual to attend an online meeting, when we hadn't heard of Zoom, and when few people knew what ring lights or webcams were. Now, three years after the pandemic shut down the world, it's hard to imagine a life without online meetings. If you were hoping this change would be just a blip on the world's radar, you're probably out of luck, at least according to business specialists and medical experts.
The world has changed, and the need for online communication skills continues. These skills continue to be not only important but even necessary in the workplace, in a variety of presentation settings, in training people, facilitating sessions, and more.
A Shifting Way of Doing Business
International business consulting firm McKinsey and Company has been tracking the impact of the pandemic on businesses around the world. One phenomenon they have explored is "the great resignation," a global trend where increasing numbers of employees are leaving their jobs, with some moving to different industries, some cutting down working hours to care for family, and many deciding to go it alone, creating their own businesses or going to part-time work. With workers also expressing a preference for working remotely, many companies are now focusing on attracting staff by offering at least part-time remote opportunities.
A July 2021 study published in the International Journal of Disaster Reduction found that 63% of U.S. small businesses had changed how they serve customers, with 41% shifting to online sales. The U.S. Bureau of Labor Statistics projected similar changes in the coming decade in its 2022 report on pandemic-driven employment changes.
To benefit from these changes, workers need to be able to communicate effectively both in person and online.
Continuing Importance of Online Presentations
Whether in the workplace or in club or community meetings, anticipate the ongoing need to communicate and navigate via Zoom, Microsoft Teams, Cisco WebEx, or Google Meet. In fact, many companies have found that a variety of common workplaces practices, such as interviewing, training, and participating in meetings, are more convenient and efficient in the online setting.
"[Virtual work] is not going away," says Kimberly McNeil, a knowledge advisor with the Society for Human Resource Management. "From what we're seeing and hearing, employers are focused on [online skills]." Some companies, she notes, have made policies specific to the virtual or hybrid space; some have created standardized virtual backgrounds or other customizable components of video platforms.
McNeil also highlights the importance of knowing how to manage the video platforms themselves. For instance, understanding how to use the waiting room, virtual backgrounds, and breakout rooms on Zoom.
"Employers are offering internal training for their employees and management to ensure they feel comfortable in the [online] environment," she says, and stresses that that includes backgrounds, lighting, and presentations.
Mary Abbajay, owner of the training and consulting firm Careerstone Group in Washington D.C., agrees that virtual isn't going anywhere and platform-specific technical skills are essential. "Virtual presentations are here to stay," she says. "So anybody who is doing presentations, whether as a speaker themselves or part of a company, they really do have to have their virtual presentation skills up to snuff."
Ongoing Benefits of Toastmasters
In early 2020, only 5% of Toastmasters clubs met online, but that number rapidly grew and within six months, 75% of clubs had switched from in-person to online or hybrid formats. Today, the majority of Toastmasters clubs (around 80%) meet in either an online or hybrid format.
In 2020, District 98 (western India) organized "Beyond Toastmasters," a series of special online video presentations featuring a variety of veteran international leaders and speakers.
Manideep Kanagala, DTM, former District 98 Division Director, and Krishnakanth Jarugumilli, past Area Director, were instrumental in putting the video series together as a way of responding to the pandemic's impact on the District.
"Our idea was to bring the best of those master speakers and influential leaders from across the globe," says Kanagala. "Membership was declining back then, and we wanted to showcase the value of Toastmasters."
Online-only Toastmasters clubs have flourished due to the pandemic, allowing members to gain new skills by practicing public speaking in a remote setting. But a handful of clubs were ahead of their time. The Online Presenters club in Coral Springs, Florida, chartered in 2017—well before the world had heard of COVID-19—specifically to help members develop online presentation skills. The club has attracted members from around the world; at a recent meeting, participants were from the United States, United Kingdom, Chile, Australia, Japan, and The Bahamas.
David Carr, DTM, a charter member of Online Presenters, was originally motivated by research he did as a journalist researching collaborative communication. As a longtime Toastmaster, he recognized the relevance of online communication to public speaking.
"When we started Online Presenters, online clubs had started, but they didn't approach online presenting as a distinct professional skill," he explains.
The club developed two meeting roles specific to the online environment: The Watcher focuses on the physical components of prepared speeches, such as physical gestures and proper camera framing, while the Chat Monitor pays attention to comments in the chat and reports back on any important or especially pertinent comments or questions. Club meetings also include a "Tip of the Day," which features a tool for online presenting, such as Prezi, Speakflow (a teleprompter app), or Yoodli, a Toastmasters' partner.
Many clubs around the world continue to conduct meetings online. Watch this video to hear some top tips from Toastmasters who meet behind their computer screens.
Accepting the New Normal
According to medical experts, it's unlikely COVID-19 will disappear entirely, but the hope is that it will become endemic—meaning that it circulates through a community at predictable levels at a stable and manageable rate, much like the seasonal flu.
A study done at Yale University in 2022 predicted that COVID-19 would become endemic in 2024. If that is the case, it's likely that most businesses will keep using virtual meetings indefinitely. In addition to employee satisfaction and safety, meeting via an online platform saves money and time associated with travel.
Another reason online skills are so important: In today's global economy, there are often keen differences in countries and regions in terms of both the severity of COVID transmission and resources available to respond to outbreaks. As our world grows smaller, the ability to effectively communicate and meet virtually with colleagues and associates around the world will become even greater.
The pandemic has made significant changes in our lives, and they're proving to be long-lasting. Don't get left behind by neglecting to practice and improve your online presentation skills. Take advantage of your club meetings—an online or hybrid format can give you a prime opportunity to practice, and improve upon, these increasingly vital online skills.
---
Ruth Nasrullah
is a freelance journalist based in Houston. She joined Toastmasters in 2006 and since then has belonged to several clubs in the greater Houston area. Visit
ruthnasrullah.com
to learn more about her and her writing.
---
---