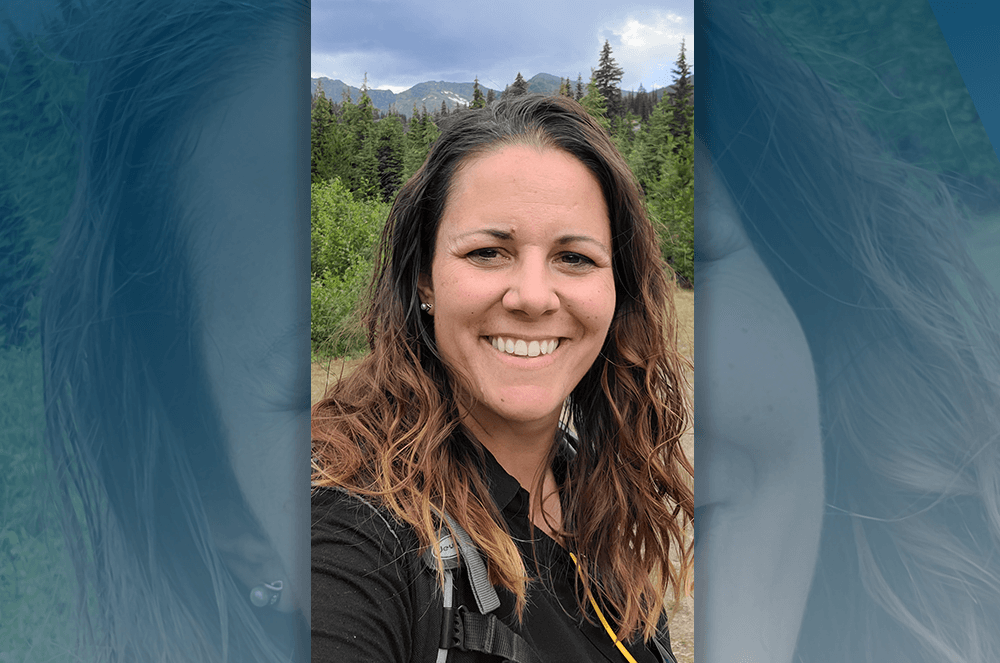 The beautiful thing about change is it forges a path toward growth. During my Toastmasters journey, I recognized roles and speech opportunities were abundant, with personal growth at my doorstep. I delved into the Pathways learning experience and spoke to mentors. I saw opportunities to grow, and a new uncharted world was at my leisure to explore.
I began brainstorming for the Level 4 elective project "Manage Projects Successfully." I had numerous discussions with members of my club in Lethbridge, Alberta, Canada, to explore potential hybrid opportunities for something unique. The result: I formed a team with members from three different cities in Canada to create a one-of-a-kind hybrid camping Toastmasters experience.
Once a date for the trip was selected (three months in advance), I delivered my Level 4 speech, "The Future is Waiting," to my club, introducing the idea. The focus of the speech was to demonstrate that even with the challenge of COVID-19 and the changes the world has experienced, the pandemic has allowed most people to see that things could be done differently.
I explained that our club had embarked on a journey to learn and evolve. We benefited greatly by meeting people from all over the globe on a virtual stage, but there is also something to be said about togetherness. I wanted to provide an opportunity for that and introduced our plan to conduct a hybrid meeting during a camping trip where members of our group would meet virtually and in person. For many of us, this would be our first time attending a meeting in person, as we had been conducting only online meetings.
Once the event was introduced, promotion began. Our team sent out posters, pictures, and emails to generate excitement and urge members from all over the world to experience the peace and beauty of the Alberta Rockies in the Canadian wilds. When the day came, we achieved victory with seven Toastmasters and two guests attending in person, and two members and two guests attending via Zoom, totaling 13 people.
Echoing mics and wind gusts created some technology hiccups, but we adapted to our environment. We switched to headphones and distanced ourselves from one another to prevent the microphones from picking up extra sound, therefore eliminating the echoes. We got creative and strategically positioned ourselves around our trailers and trucks to solve our wind-gust issues.
At one point, as I was serving as Table Topicsmaster, I lost connection but was able to run over to my colleague's computer and ask the next question. While the respondent was answering, I logged back in, allowing the event to continue without skipping a beat. With a sink-or-swim mentality, we proved that even in a challenging outdoor setting, a hybrid meeting could be conducted.
The greatest thing that came out of our hybrid camping experience was the knowledge that nothing beats true human connection. We were able to laugh with and embrace people we had grown to love over our Zoom environment. I will forever be grateful for Zoom and the opportunity it has given me to meet and grow with so many people from around the world that I otherwise would have never met. However, having the chance to meet the people I cherish in person was enchanting, especially in the mountains! Our meeting was full of laughter, impromptu decisions, and memories that were truly unique to this type of event.
In addition to gaining special memories, I also improved my planning and speaking skills. A few of my takeaways for an outdoor hybrid event:
Plan events in advance to allow maximum attendance.
Use headphones to stop echoing.
Be prepared for unexpected audio disruptions; in our case, a wind block would have helped with unexpected wind gusts.
Trust that with teamwork, communication, and unity, any goals—hybrid or not—can be achieved!
Set your sights high. Anything is possible with the support of Toastmasters.
Overall, I consider our Toastmasters hybrid camping adventure one for the books. I encourage other clubs around the world to see what you can create in your area, to foster group unity and truly find new ways to build the skills and connections of people around you as you forge new paths of growth.
---
Dana Holland
is a police officer, mother of four, and owner of Bold N Brave, a business promoting confidence in youth living in Lethbridge, Alberta, Canada. She is a member of Dynamically Speaking Toastmasters in Lethbridge. You can reach her at
boldnbrave1@gmail.com
.
---
---