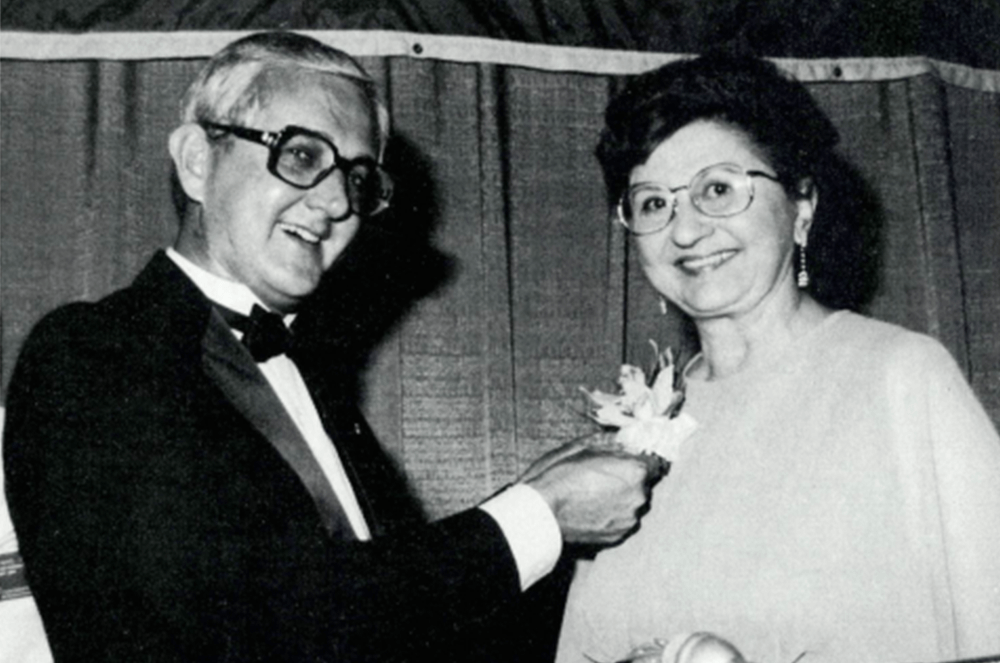 While it wasn't until 1973 that women were officially admitted as members by Toastmasters International, they had actually been involved for many years before. Yes, they were "wives and sweethearts" of Toastmasters, but they also began their own organization in the 1930s—the Toastmistresses.
In the June 1937 issue of The Toastmaster, a bulletin appeared appealing to the membership to allow Toastmistress members to become part of Toastmasters. It began, "We women want recognition," and stated, "We believe that the general cause of Toastmasters clubs can be helped if you will let us enlist. Give us a chance."
Although Toastmasters and Toastmistresses were separate organizations, they both held their conventions in San Jose, California, in 1939. Toastmistresses joined Toastmasters for many of the convention activities. In the 1930s, it was common for the two organizations to have joint meetings, and reports of these events were published in issues of The Toastmaster.
Some Toastmasters clubs periodically staged special "ladies' night" events to allow spouses a chance to see for themselves what Toastmasters was all about. Another option for women was to form a Gavel Club—clubs affiliated with Toastmasters but for people who don't qualify for membership in Toastmasters clubs.
Collaboration continued over the next few decades, and, in 1965, Toastmasters' Founders District proposed to allow auxiliary clubs for women. The Board of Directors considered this proposal and gave clubs the right to support such groups if they chose to do so, but none of these groups were officially sanctioned by the international organization. Honorary Toastmasters were allowed to attend and have limited participation at meetings, but they were not eligible for awards or accepted as official members.
Ten years after women were admitted to Toastmasters clubs, membership numbers doubled.
Then, in 1971, an exemption became available for corporate clubs. Women were able to join Toastmasters clubs sponsored by corporations to meet equal opportunity requirements. This exemption ultimately led to 10% of established clubs and 25% of recently chartered clubs having women as part of their membership.
Meanwhile, women like Helen Blanchard, who would later become Toastmasters' first female International President in 1985, were using gender-neutral names to join clubs. It's believed that these women boosted membership a great deal in the early 1970s. Blanchard originally applied for membership under the name "H. Blanchard" before World Headquarters requested a full name—she chose Homer.
At the August 1973 International Convention, delegates decided that Toastmasters International would be open to women, and Blanchard, who had already been elected Club President, could accurately share her name with World Headquarters.
Though some clubs were welcoming of women, others had men who refused to accept them; so women began chartering female-only Toastmasters clubs. However, in 1978, it was announced that clubs could no longer organize along gender lines, making Toastmasters a more unified and inclusive organization. Ten years after women were admitted to Toastmasters clubs, membership numbers doubled.
Effects of Women
Women quickly began making their mark as official members of Toastmasters. In 1976, just three years after the membership milestone, Canada's Stephanie Noonan became the first woman to reach the finals of the World Championship of Public Speaking®.
The year after Noonan's success, Evelyn Jane Burgay, of Springfield, Virginia, stepped onto the World Championship stage and won, making her both the first woman and first blind member to take the title. Women continued to compete in speech contests for years to come and, in 2018, three women took first, second, and third place: Ramona J. Smith (Houston, Texas), Zifang "Sherrie" Su (Tianjin, China), and Anita Fain Taylor (Pembroke Pines, Florida), respectively. At the 2023 World Championship of Public Speaking, women led the way again, with Jocelyn Tyson (Mount Laurel, New Jersey) earning the first-place spot, Nisha Shivram, DTM, (Doha, Qatar) taking second, and Maryam Ganni (Laval, Quebec, Canada) in third.
"Women will continue to play a significant role in our organization as members and as leaders," Jo Anna McWilliams, 2000–2001 International President, said in the October 1999 issue of The Toastmaster. And she has been proven to be correct.
After International President Blanchard made her place in history, another woman stepped into the role in 1994—Pauline Shirley, DTM.
In total, seven women have taken the reins to lead Toastmasters International, paving the way for a new milestone to be met in the coming years.
For the first time in Toastmasters history, three women are set to serve as International President in consecutive terms. Morag Mathieson, DTM, of Moehrendorf, Germany, was inaugurated in August at the International Convention in Nassau, Bahamas; followed by Radhi Spear, DTM, of Piscataway, New Jersey, in 2024; and Aletta Rochat, DTM, of Cape Town, South Africa, in 2025.
For the first time in Toastmasters history, three women are set to serve as International President in consecutive terms.
It took the passion, dedication, and determination of Blanchard, Shirley, Burgay, and the many others who may not have shared their real names for women to be part of this organization. Toastmasters is proud to celebrate the 50th anniversary of female membership, the many years of participation that came before, and the many years ahead.
---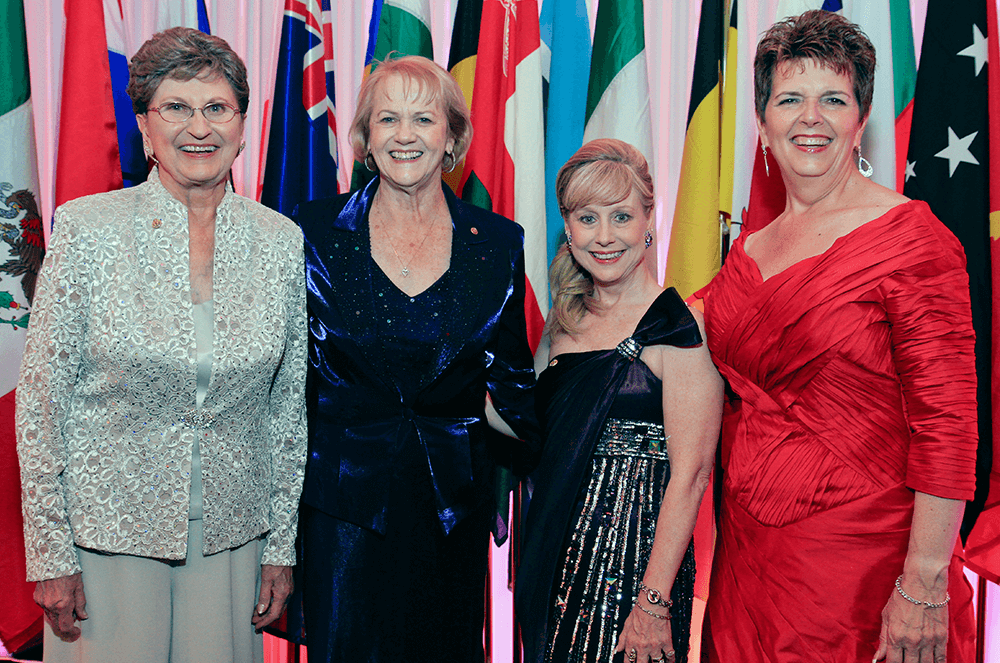 ---
---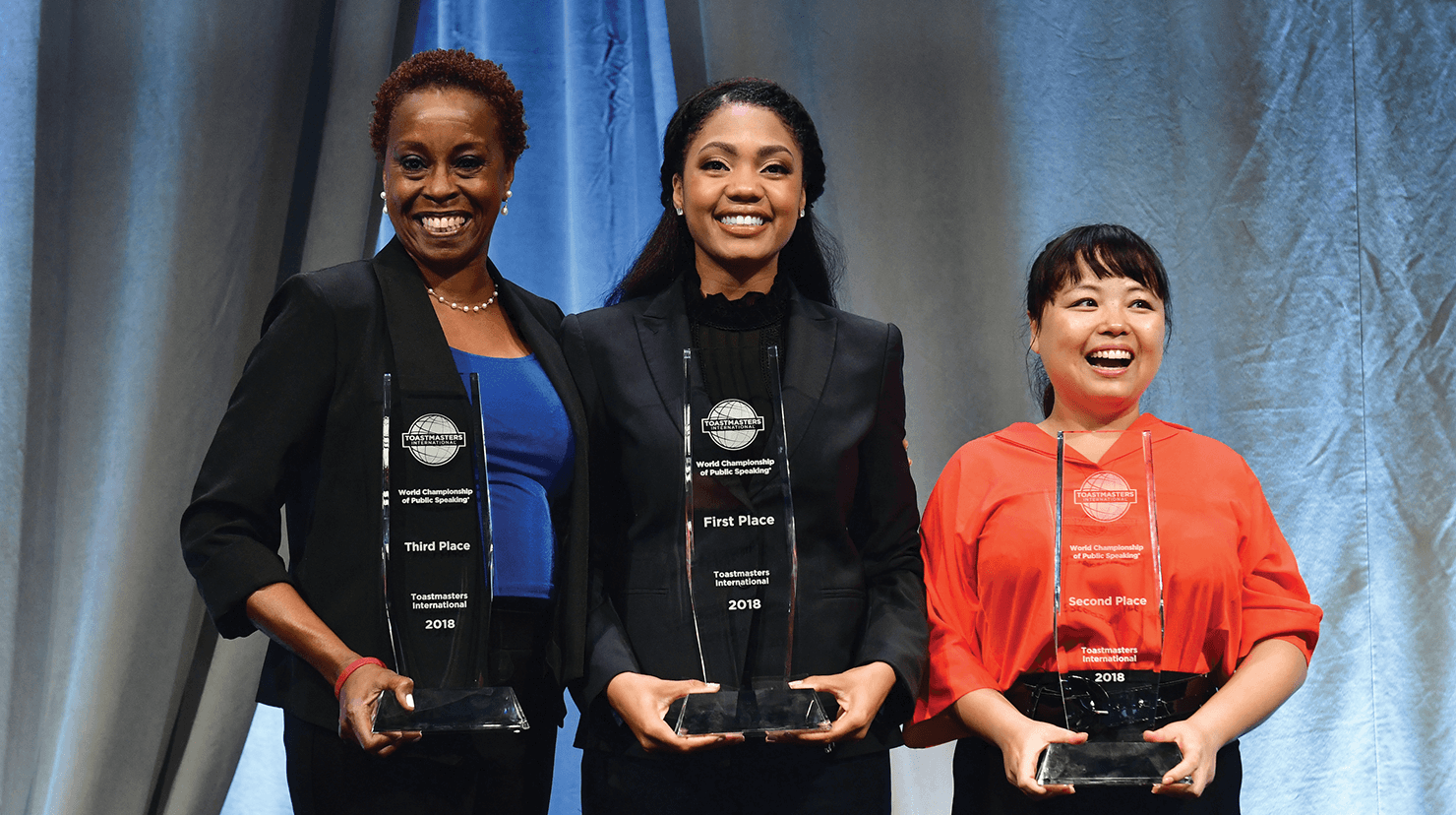 ---