Click play to hear author Bill Brown, DTM, give advice on encouraging members to participate.
If you were asked what Toastmasters does, what would you say? Would you say it helps you become a better speaker? Or that it helps you develop leadership skills? Both are accurate, but do they fully capture all that you gain from your Toastmasters membership?
When I first became a Toastmaster, I was focused on getting through the manuals and, shortly thereafter, trying to win speech contests. Fifteen years later, my objectives have changed. I am no longer looking for the next designation and my competing days are over. But I still gain a lot from my membership.
As you work through Pathways, are you gaining in other areas too?
If you have been a Toastmaster for a while, you may have reached a certain level in your speaking ability; but continuing to speak keeps you in practice. I have found that the longer you are away from club meetings, the more the ums and ahs come creeping back into your vocabulary. Those filler words have a gravitational pull. It's like a satellite in orbit. Sooner or later, they pull you back down to where you started. And before long you become an "um-aholic." Continued participation keeps you filler-free, or at least filler-lite.
Toastmasters can help you in your business or career too. The relationships that you make through your club can lead to clients or vendors. Or, perhaps, they could get you connected with others in your company or your industry that you would not otherwise meet. And they are the best type of contacts—you start as friends, not as targets. It can be better than a networking group.
A number of years ago, I was a member of a professional organization. There was a fellow member who was looking for ways to serve, and she always did an excellent job. One meeting, during the networking segment, I met a manager who was looking for a person to fill an open position. In that same meeting, the fellow member told me that she had just been laid off. She was looking for a new job in the exact field that the manager had an opening. I immediately got them connected. Her performance earned her the connection—and the job. What qualities are you demonstrating in your club that can lead to bigger opportunities?
Continued participation keeps you filler-free, or at least filler-lite.
Toastmasters also gives you valuable experience. From the various meeting roles and officer positions, you gain leadership experience and, through your performance, you could be building your resume. By showing how you can perform, you are also showing those in your club your capability and dependability.
I mentioned the speech contests earlier, which have provided a strong benefit for me. I have grown more in my speaking ability through the contests than any other avenue. And I have seen this happen time and time again for others just by competing in the club and Area contests.
For me, another major benefit of Toastmasters is helping others. I recently moved to a new state and am now a member of a small club that has not been exposed to the higher level of speakers that my previous clubs have had. By applying my expertise, I have been able to give them a bigger vision of what is possible in their speaking. And I am occasionally asked to help other clubs in our Area. I find that very satisfying. Perhaps you are seeing that same advantage as you help and mentor the other members of your club.
There is one final benefit that I see. Whether you work from home or in an office environment, your days can sometimes seem repetitive, mundane, or frustrating. Sometimes you just need a break. Toastmasters can help you escape the routine and clear your brain in a friendly family get-together.
Are these all of the advantages that we receive from Toastmasters? I'm sure that you can add a few. When we reflect upon what the organization provides us beyond the official tagline, "Where Leaders Are Made," we gain a much greater appreciation for all that we get. When someone asks me what Toastmasters is all about, I am tempted to say, "How much time do you have?"
Do you know a member who's curious about the advantages of Toastmasters? Share this video to show them how the organization teaches the communication, leadership, and public speaking skills they need to meet personal or professional goals.
---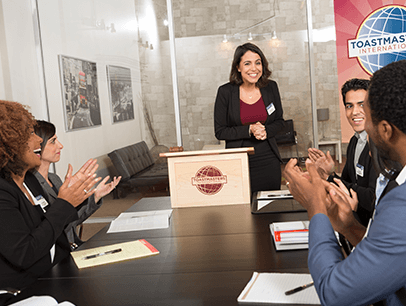 ---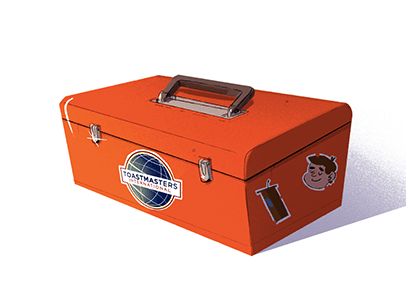 ---