I wish I knew at the beginning of my term all that I learned throughout the year as the Club President." Sound familiar?
That thought was running through my mind in June 2004, as I neared the end of my term as the President of the Toastmasters Club of New Delhi in India. Every year on July 1, leadership in Toastmasters changes hands. Officers exit through one door and re-enter through another door. Each leadership role is accompanied by its unique responsibilities. But we rarely prepare ourselves to understand all it entails before we commence serving in that new position.
Anne Mulcahy, former chair and CEO of the Xerox Corp., has some advice that is worth considering as Toastmasters prepare new officers to step into their roles: "One of the things we often miss in succession planning is that it should be gradual and thoughtful, with lots of sharing of information and knowledge and perspective, so that it's almost a non-event when it happens."
I've learned the value of succession planning. Start now on yours. I promise you'll be a more successful leader because of it.
June is the time to start preparing for the transition. You have already been elected or appointed for the position that you will start on July 1. Read all you can from the Club Leadership Handbook or District Leadership Handbook about your role and the accompanying responsibilities. Meet with the member currently serving in that role to learn more about the challenges you are likely to encounter and get tips on how you can overcome them. Gain a practical understanding of how your role contributes to club and District success. Your preparation this month will enable you to succeed and serve as a role model for those who follow you.
In August 2019, I assumed the position of International President. My predecessor, Immediate Past International President Lark Doley, DTM, and I met frequently from March 2019 onward so that I could understand my new role and shadow Lark as she went about serving her term as International President. The time I spent learning the ropes from Lark has proven invaluable in these last 10 months that I have served in this position.
In my years of leadership, I have learned the value of succession planning. I urge you to plan for your succession as well. I can promise that you will be much more successful as a leader with this preparation.
Get started now so that you never have to say, "I wish I knew at the beginning of the program year all that I know now!"
Deepak Menon, DTM
International President
---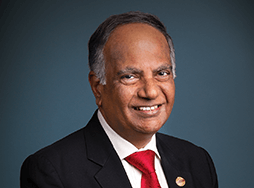 ---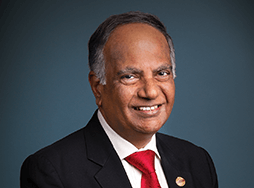 ---