Listen to an interview with Marcus and Madonna and the hosts of The Toastmasters Podcast.
Even though they are 41 years apart in age, Madonna Hanna and Marcus Chambers are in lockstep with two loves: competitive running and Toastmasters.
Hanna, 66, is a veteran of several U.S. state and national competitions for senior athletes, while Chambers, 25, is an Olympic hopeful on Team USA's track and field team. Both are members of Thursday Nite Live Toastmasters in Parkland, Washington. The two runners have developed an enduring friendship, in which they coach each other. Chambers is Hanna's running coach, while she serves as his Toastmasters mentor and illuminates the similarities between running and speaking.
Theirs is perhaps an unlikely partnership, given their age differences and life experiences. Chambers—a lifelong athlete—is the first male in his family to earn a college degree. Hanna picked up running on a whim, thanks in part to her late husband, Steven, who coached her to racing success. In her career, she was a fashion and retail executive, author, and high school teacher before becoming a professional speaker. She even won an educator's award and grant in 2007 for an anti-swearing campaign she created for her students.
Despite their age gap and different backgrounds, working together and communicating came easy for Hanna and Chambers. It's a simple matter: respect. "I respect her and even
though I am much younger, she respects me," Chambers says. "It's honestly a great fit."
This video was originally posted on the National Senior Games Facebook page.
Finding the Balance
When Hanna lost her husband to cancer in 2018, she wanted to continue running and needed a new coach. Her physical therapist connected her to a few people, and she ultimately reached Chambers. When Chambers first met with Hanna, he wasn't sure he had the time to take on coaching, but he realized she would put in the time and effort to become a better 100- and 50-meter sprinter and wanted to help her do so. Together they poured hours and effort into practice. The effort paid off when Hanna ran in the U.S. 2019 National Senior Games in Albuquerque, New Mexico, and significantly cut her sprinting time.
Even though Chambers had been reluctant to take on the coaching role due to his busy schedule, after a few months, he really enjoyed the experience. "She is very coachable, positive, and determined to do well," Chambers says of their time together. "The pure satisfaction of helping someone reach their goal is personally rewarding and warms my heart."
Today, Chambers still coaches Hanna while training to compete in the Olympic trials next year in hopes of running in Tokyo, Japan, at the 2021 Summer Olympics in the 400-meter event.
From Track to Toastmasters
During their training, Hanna discovered Chambers' interest in public speaking. As a longtime Toastmaster, she jumped at the opportunity to introduce him to her club. She quickly embraced the role of a Toastmasters mentor and found ways to connect speaking to running to help Chambers learn. "Speeches need polishing and fine-tuning just as running needs to be smooth and effortless," she explains. "Preparation is essential in both speaking and running. From start to finish, it is a journey that includes daily practice and discipline."
Perseverance is key to both activities, adds Hanna, who overcame a ruptured Achilles tendon back in 2014 to continue her running pursuits.
"Toastmasters has given me confidence, and I bring that in my training for the Olympics."
—Marcus Chambers
The lesson resonated with Chambers, as he learned that improving his speaking skills involved more than he had anticipated. "I just thought I would have to practice every now and then. Madonna taught me there was a lot more to it."
Chambers is now aiming to not only compete at the Olympics but become the most well-spoken athlete in the Olympic Village. Ultimately, he wants to be an international motivational keynote speaker for young audiences, hosting keynote events to share stories of his own victories and tips for positively handling defeat.
"When you're speaking in front of people, you have to be confident. When I am running in front of thousands of people, I have to be confident in myself," Chambers says. "Toastmasters has given me confidence, and I bring that in my training for the Olympics."
Deep Breaths
One of the key pieces of advice Hanna gave Chambers is simply taking a deep breath before beginning to speak. This came naturally to him because he often utilized similar breathing techniques just before a race. Chambers says breathing slowly and visualizing the outcome of a race or speech is a vital component for his success and allows him to perform to the best of his abilities.
"Both speakers and racers seek opportunities to perform, as well as improve their skills daily," Hanna says of the similarities between the two skills. "There is always something to be tweaked, whether it is gestures in speaking, or how arms are positioned to maximize speed when racing. Every time someone runs or speaks, they have an opportunity to learn something new."
Toastmasters training has also helped Chambers with posture, a lesson that has transferred directly to the track. "Thinking about and actively working on my posture in Toastmasters reminds me to focus on it during practice," he explains. "When racing against the fastest people in the world, it isn't just about speed. It's about who can run the most efficiently. In the end, maintaining good posture is going to help win the race."
This video was produced by Vision Ignited Productions.
As they continued to work together, the two runners learned more about one another and the generations they come from—and the stereotypes surrounding them. "Supposedly, millennials are selfish. That label definitely does not describe Marcus Chambers," Hanna says. One trait he does have is regular use of his cellphone and texting, to which Hanna has adapted. "Madonna is text-savvy," he notes. "However, she likes in-person meetings too. I had to adjust to these."
Though like many millennials, he prefers digital communication, on the track Chambers is vocal and encourages two-way communication to ensure Hanna understands the drills and avoids injuries. They plan to continue to work together for as long as they are able.
More to Come
The duo enjoyed running and speaking together so much that they teamed up to speak at a local church to an audience of students. They spoke about their similar and different experiences as successful individuals from two generations, aiming to inspire the students to work hard and never give up. And this likely won't be the last time they present together. Hanna says, "In the future Marcus and I look forward to the opportunity of speaking on important topics that embrace the concerns of two generations."
"Preparation is essential in both speaking and running. From start to finish, it is a journey that includes daily practice and discipline."
—Madonna Hanna
Hanna plans to continue keynote speaking and hopes to compete in the National Senior Games as long as she stays healthy and injury free. Though the Olympics have been delayed a year due to the COVID-19 pandemic, Chambers plans to continue his training and keep pursuing his Olympic dream.
In the meantime, he is starting to realize his second dream: becoming a youth-focused motivational speaker to teach others to persevere to achieve their dreams—just as he did. He recently completed a contract with a Tacoma public school district to speak at every middle school in the area on preparing for college. Chambers says, "I am grateful to be a member of Toastmasters. The school district provided opportunities that allowed me to demonstrate what l have learned thus far."
The future looks bright for these rising track stars, and though they come from different backgrounds and generations, they continue to train together, speak together, respect one another, and learn from their differences—no matter how great the generation gap.
---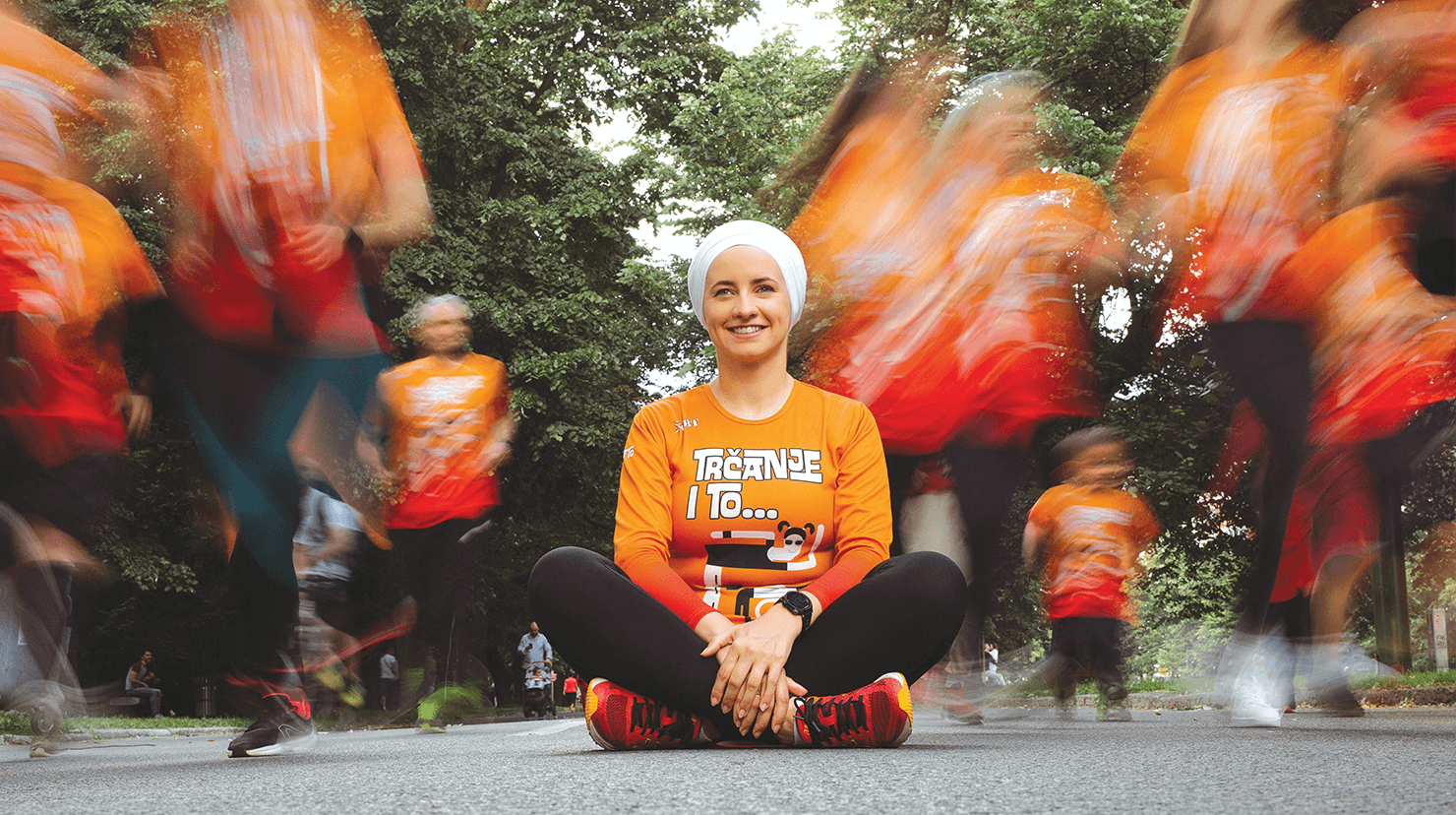 ---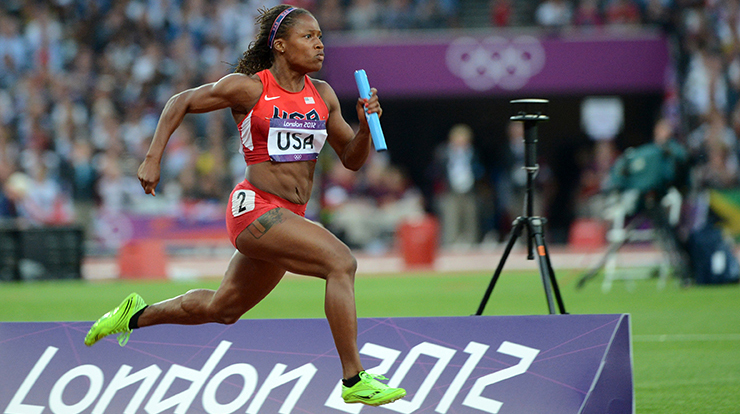 ---