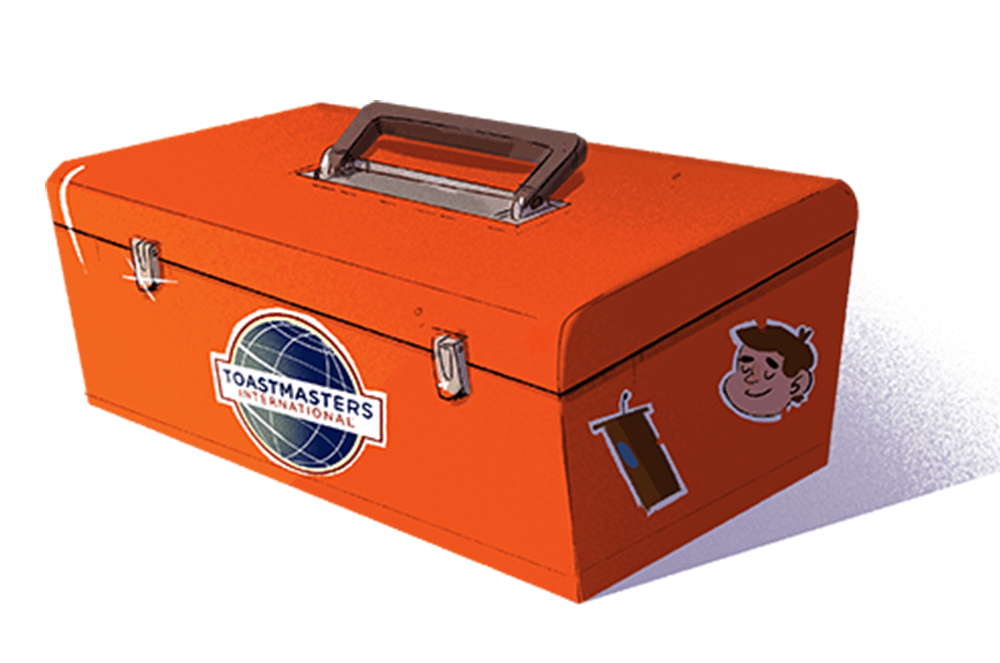 Click play to hear advice on setting goals and accomplishing objectives for yourself and your club this year.
The new year has its many traditions, doesn't it? And among them is the task of reviewing and setting goals. I have found that setting goals is easy. In fact, I am a master at it. Achieving them is a completely different matter.
When I don't achieve a goal, I try to stop and ask myself: Why didn't I? And what could I do differently the next time? I have realized that I, personally, need a short-term, hard deadline—something that can't be changed. Here is an example of a hard deadline: If my club is aiming for President's Distinguished status, the deadline is June 30. July 1 is too late.
Many times, the reason I fail is that I am simply not dedicated to achieving that goal. For example, I enjoy speaking and speech writing. Cleaning out my closet? Not so much. Faced with the choice of practicing a speech or going through boxes, which do you think I will choose? I need to find a way to motivate myself to pull out those bins.
Each of us is wired in our own way. The key is knowing what motivates us and then developing goals that take advantage of those motivations—including goals for Toastmasters.
I mentioned a Toastmasters-related deadline earlier. As we're halfway through the Toastmasters year, now is a great time to review and set your Toastmasters goals for the next six months. What are you going to achieve by June 30?
Let's look at some of the goals you could consider.
As a club, you should assess where you are with respect to the Distinguished Club Program (DCP) levels. What can you realistically achieve? And then look at what, with some stretching, you can achieve beyond that. Maybe you need to push yourself to achieve a higher goal. You still have time to comfortably go beyond your current trajectory. (To learn more about the DCP, go to the Toastmasters website.)
Now let's look at some possible personal Toastmasters goals.
Educational goals.
How are you progressing in the Pathways learning experience? Which level (out of five) in your current Pathways path will you achieve? Will you complete a path? Will you then start a new one? If so, which level will you achieve in it? Remember: Beginning July 1, the Pathways and traditional education programs will no longer exist concurrently; Pathways will be the only program available to members.
Leadership goals.
Will you serve as a club officer? Will you apply to be an area director for the next term? Will you complete a High Performance Leadership project? Will you sponsor a new club? These are just some of the leadership opportunities available within the Toastmasters program.
Contest goals.
Has your club held its International Speech Contest? Are you planning to compete this year? If so, now is a great time to start working on your speech.
You probably have skill-level goals too. Perhaps you want to become better in speech writing or vocal variety. Or you might want to become the best presenter in your department at work. As for me, I have a goal to develop training products for my client base. Toastmasters gives me an opportunity to test out segments to see if they are effective. What skills and products do you want to develop?
When setting your goals, keep in mind that you have until June 30 to earn the Distinguished Toastmaster award in the traditional education program. Beginning July 1, you won't have that option: The DTM will only be offered in Pathways. (Visit the Toastmasters website to learn about DTM requirements in the traditional program and in Pathways.)
One of my club members is at the Advanced Communicator Bronze/Advanced Leadership Bronze award levels and is working diligently to make DTM. Does she have a long way to go? Yes. But is it doable with a stretch? Absolutely. It may be for you, as well. Go for it.
Yes, January is a great time to review your goals, especially those related to Toastmasters. And June 30 is the perfect target date. Goal-setting is good, but only as a starting point for goal achievement. Toastmasters has provided the deadline. You provide the motivation.
What will you achieve in the next six months?
---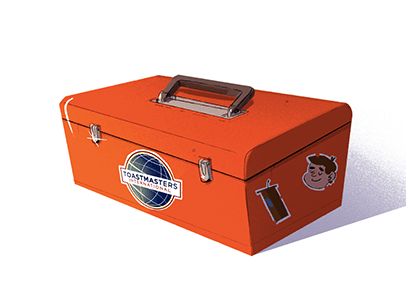 ---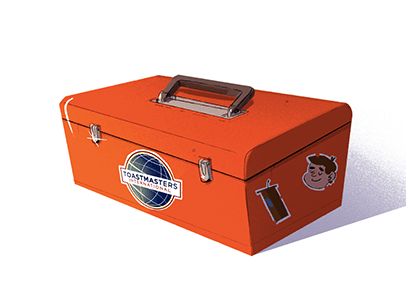 ---