In my travels with Toastmasters, I have visited golden meetings and not-so-golden meetings, and I've learned a great deal from both.
In quality meetings, every detail has been coordinated in advance. The meetings run efficiently with every meeting role filled; officers communicate the meeting theme to members in advance, and Table Topics questions are not so challenging as to intimidate visitors. Quality clubs ensure not only that speakers are prepared but that their evaluators are too.
Most importantly, quality clubs ensure that every member gains competence in support of their personal and professional goals. That level of accountability to each individual member doesn't happen without strong personal connections. In our digital age, we take for granted that every digital correspondence is read, understood and processed. In many cases, we have lost the personal touch. So, despite busy lives and full meeting agendas, I urge you not to forget the most valuable connection—the personal one.
District 87 Director Liana Kwan, DTM, of Medan, Indonesia, reminded me that relationships are a priceless benefit of Toastmasters. Do you begin with the value of relationships? If you're a club officer, do you personally connect with each member before the meeting to ensure they understand their roles and importance in delivering a quality meeting experience?
"Despite busy lives and full meeting agendas, I urge you not to forget the most valuable connection—the personal one."
Ask yourself whether all members have the opportunity to learn and have fun. At the conclusion of your meeting, consider each member and how likely they are to look forward to future meetings as more opportunities to connect and grow their skills.
Planning a quality club meeting takes time and effort. Each club officer has a hand in ensuring that every club meeting is golden. And, as speakers and audience members, each club member plays a part in the execution of a fun and lively meeting.
The value of Toastmasters may be different for each of us, but it begins with a ­personal connection to the members of our club. We reap the benefits of Toast­masters when we learn and respect each individual's goals and do our best to support each other. Let's take the time to connect.
LARK DOLEY, DTM
International President
---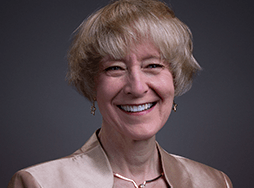 ---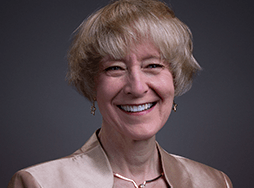 ---