Who "owns" your club? Perhaps some active charter members—or a handful of longtime members—are dedicated to ensuring the club's success, week after week and year after year. Think of the members who can be counted on to show up during easy times and hard times. In many clubs, it may seem as though just a few members keep the club humming.
Despite the visibility of such highly active members, it is crucial to remember: Clubs are owned by each and every member. Club excellence is attained when all members take initiative and feel pride in the success and growth of their club.
The Today Toastmasters in Austin, Texas, one of three clubs I belong to, was chartered in 1989. Its last charter member was my husband, Roger, who died in 2014. The club has a number of longtime members, and they are outstanding coaches. But these veteran members do not "own" the club; all members of the Today Toastmasters do. Despite some difficult times, the club has survived and continues to thrive, thanks to this shared ownership.
"Clubs are owned by each and every member."
A dear Toastmaster friend recently told me about a longtime member who felt obliged to take ownership of his club after the club lost its meeting space. He quickly found a new meeting place and began arriving an hour early every week to prepare the room. He sent out meeting notices, printed agendas and created guest and new-member packets. He perpetually served as sergeant at arms because he maintained the club's supplies, and as treasurer because he managed the bank account. He was even willing to serve as president each term. The other club officers seemed content with this arrangement.
And then it happened. This dedicated member, "Mr. President," missed a Tuesday morning meeting. He had suffered an injury and was unable to attend meetings for six months. The other club members were suddenly tasked with all the operational and organizational responsibilities he had handled. So they dove in and made a plan: They sought guidance from the district and requested a club coach. Members stepped up to leadership positions. And club officers attended training to learn how to best execute their roles.
That year, the club achieved Distinguished Club recognition for the first time ever. All the members had taken ownership. Their beloved, tenured member returned to find a club operating just as successfully as it did when he left. He became a valued past leader and continues to support the club to this day.
So who "owns" your club? The answer must be: everyone. All members should provide a quality environment that supports growth, longevity and success.
Do you know what brought International President Lark Doley to Toastmasters? Watch the video below to learn her reason for joining.
LARK DOLEY, DTM
International President
---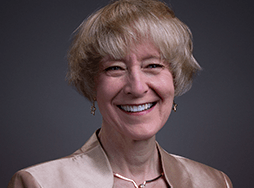 ---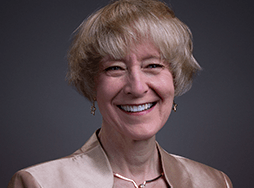 ---