The 86th Annual Toastmasters International Convention drew a crowd of nearly 2,400 people from 51 countries to learn, network and celebrate during the four-day program held August 23-26 at the Vancouver Convention Centre in British Columbia, Canada. Close to 350 attendees experienced the convention for the first time.
At the colorful Opening Ceremonies, keynote speaker Delatorro McNeal II gave an energetic presentation titled "Toastmasters to Top Speaker," revealing his goal strategies and motivating the audience to achieve their own aspirations. Another distinguished keynote speaker was this year's Golden Gavel award recipient, Erin Gruwell, who was honored for her commitment to helping struggling students though the art of communication. She captured her high school students' collective journey in the best-selling book The Freedom Writers Diary, which also became a critically acclaimed movie, Freedom Writers. Gruwell's moving story about transforming the lives of her former students left many audience members in tears as they gave her a standing ovation.
Highlights
Six members earned the title of Accredited Speaker. Congratulations to Clare Crowther, ACS, ALB, from Brough, England; Donny Crandell, ACS, ALB, from Reno, Nevada; Robert Cravalho, DTM, from Honolulu, Hawaii; Joseph Grondin, ATMG, ALB, from Moncton, New Brunswick, Canada; Angela Louie, DTM, from Burnaby, British Columbia, Canada, and Freddi Dogterom, DTM, from Lethbridge, Alberta, Canada, for their achievements. Accredited Speaker is an elite title reserved for those who combine expert knowledge in a particular subject with a mastery of public speaking. (Applications for 2018 will be accepted from January 1 to February 1.)
During the Hall of Fame ceremony, 14 Toastmasters districts were recognized as President's Distinguished. In total, 30 districts earned Distinguished recognition for their efforts to help build and support clubs. Of those 30 districts, 10 earned Excellence in Leadership for achieving Distinguished District for three or more consecutive years.
During the Annual Business Meeting, delegates voted in favor of Proposals A-G, which include amendments to the Bylaws of Toastmasters International and Club Constitution for clubs of Toastmasters International. Proposal A (Dues Payments: Methods); Proposal B (Dues Payments: Timing); Proposal C (International Leadership Committee Service Timeline); Proposal D (Floor Candidacy Prerequisites); Proposal E (International Director Qualifications); Proposal F (Minimum Vote Percentage); Proposal G (Honorary Club Membership) were passed. The ­minutes of the Board of Directors meeting is available on www.toastmasters.org.
The Smedley Fund 5K Run/Walk was a highlight for 252 attendees. The convention resulted in more than 30,000 being raised for the Ralph C. Smedley Memorial Fund®.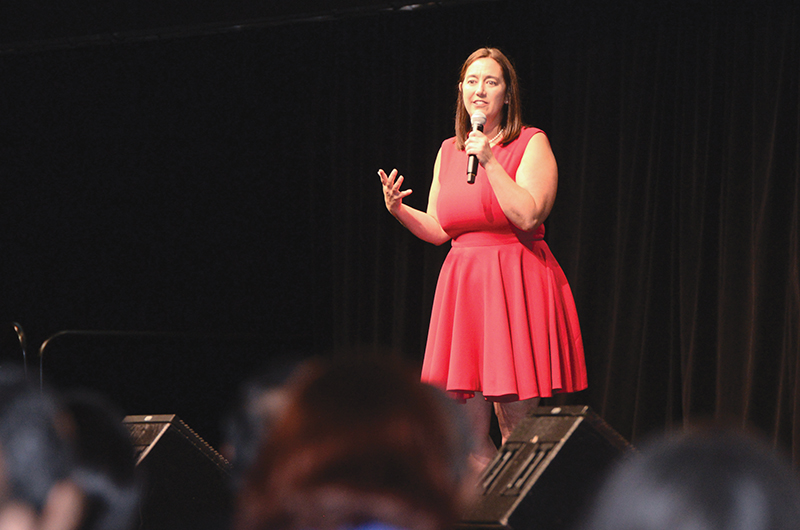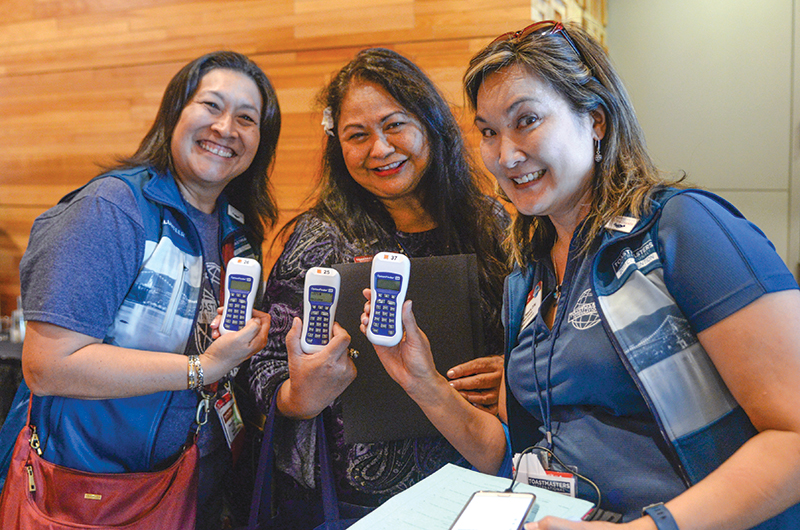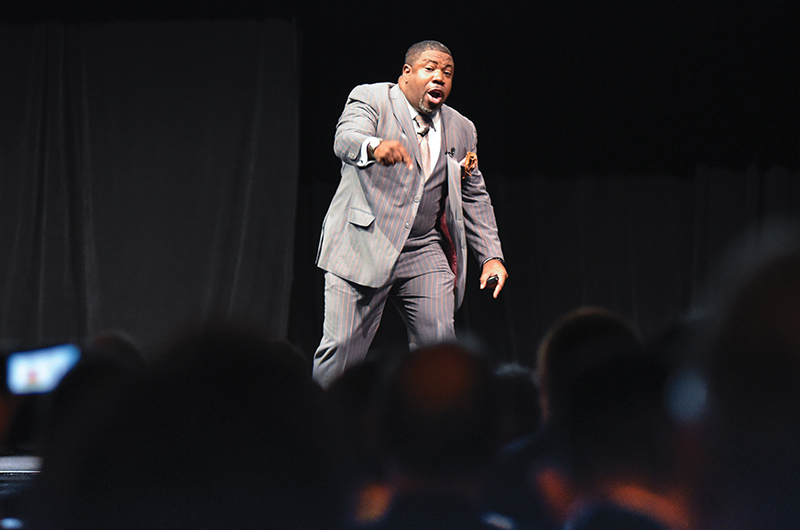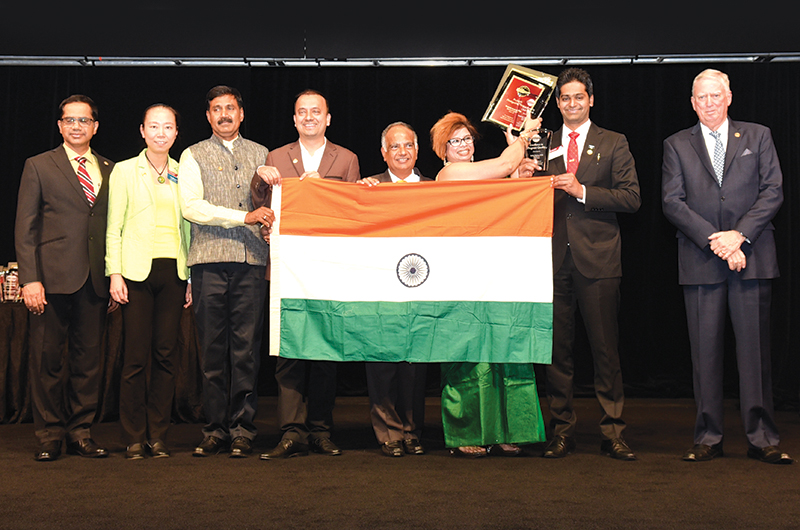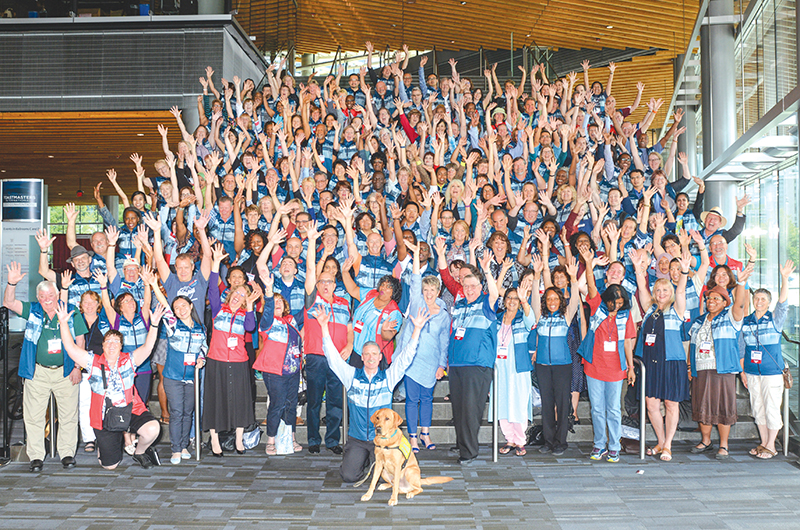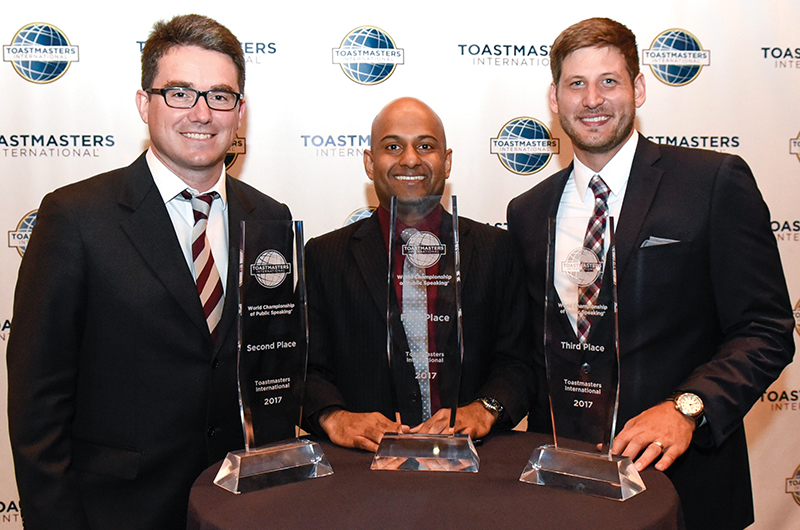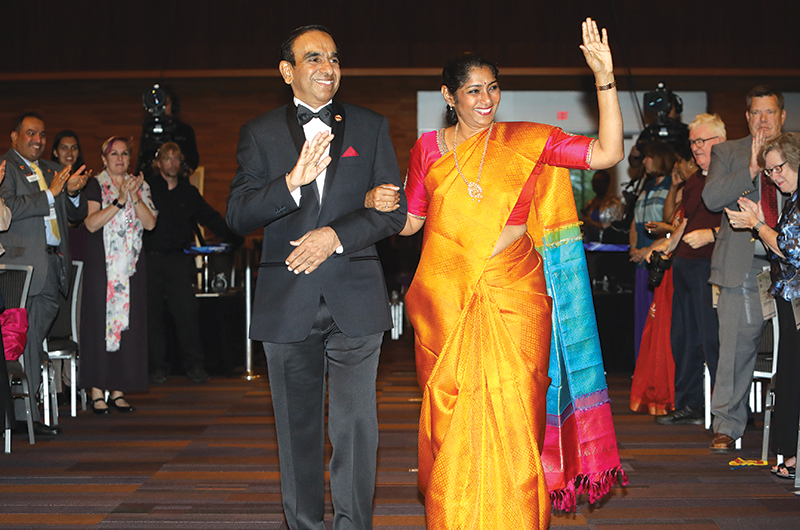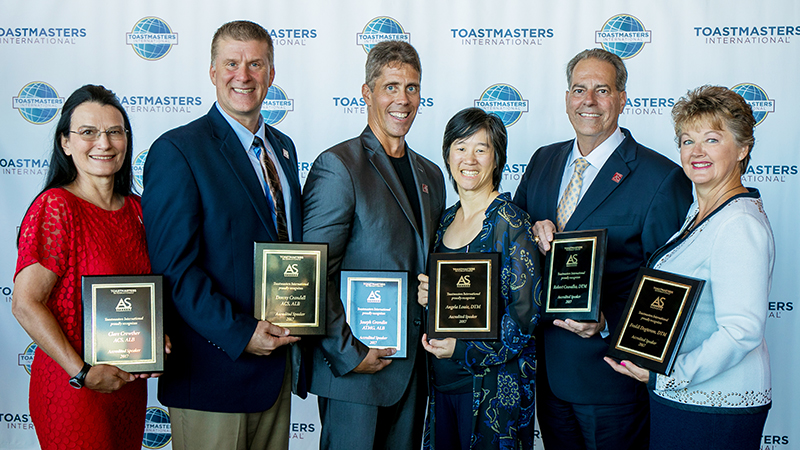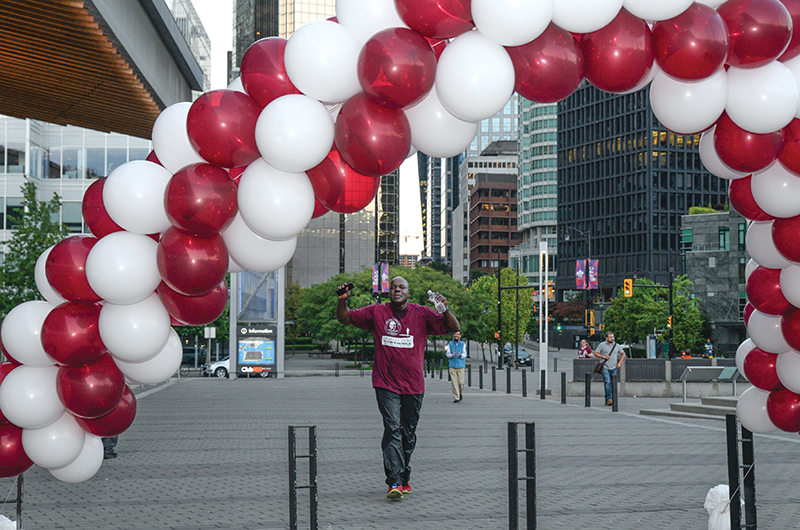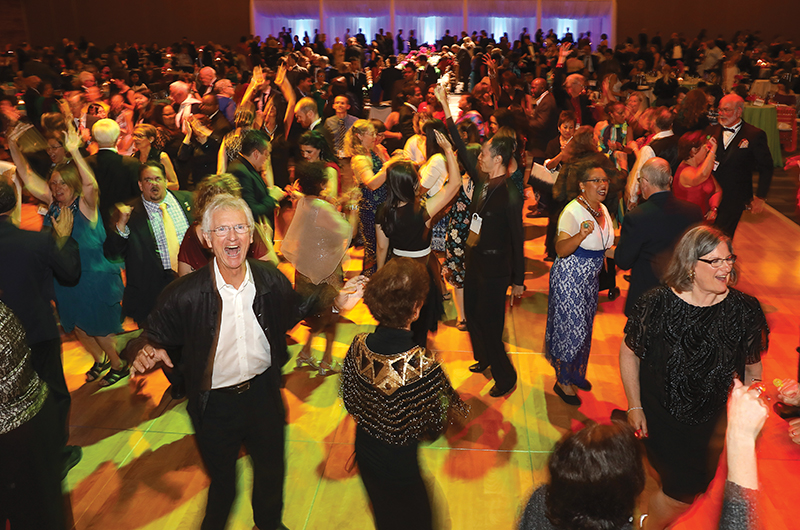 ---
New Executive Committee
Balraj Arunasalam, DTM, of Colombo, Western Province, Sri Lanka, was installed as the new International President during the President's Inauguration. A businessman and philanthropist, he joined Toastmasters 28 years ago and played a major role in the growth of Toastmasters in Sri Lanka. Lark Doley, DTM, of Jonestown, Texas, became the new International President-Elect. The 2017–2018 Executive Committee also includes First Vice President Deepak Menon, DTM, of New Delhi, India, and Second Vice President Richard Peck, DTM, of Seymour, Connecticut. Seven new members of Toastmasters International's Board of Directors were elected for the 2017–2019 two-year term.
Education Sessions
Seven education sessions were held by motivational speakers and leadership experts. Here's a brief overview of the speakers and their sessions:
Mark Hunter, DTM, 2009 World Champion of Public Speaking, held a leadership workshop on President Elect Training Sessions (PETS), a six-hour program designed by leaders in District 69 to complement club officer training. He also led an education session titled "The Voice of the Bonsai—A Conversation in Leadership."
Award-winning columnist, author and national champion storyteller Kindra Hall shared her take on the power of strategic storytelling. In her session, Hall taught audience members how to access the unlimited supply of stories within, discover storytelling mistakes and how to leverage the power of strategically crafted stories.
Shailee Basnet, a professional speaker and freelance trekking guide, inspired the attendees of her session as she told her story of climbing Mount Everest, and taught them how impossible feats can be accomplished through tiny, yet persistent steps.
Corporate trainer and speaker Mohamed Ali Shukri gave a presentation titled "Life in Your Speech," where he shared tips on finding topics that bring life to you and your speech.
David Dye, an internationally recognized expert in leadership and employee engagement, inspired his audience with motivating, yet practical tools, tactics and techniques to use to win well as a leader.
Diane Ciotta's informative session revealed a key philosophy in sales, which is to sell from your heart—not your head. Ciotta, a professional keynote speaker and entrepreneur, taught audience members ways to initiate productive activity with confidence, why focusing on meeting the needs of others fulfills personal desires and more.
Sandra McDowell, MA, CEC, PCC, a sought-after speaker and facilitator, spoke on the subject of neuroleadership, and attendees learned about the conditions which support and derail leadership intentions, along with strategies to support effective leadership.
Speech Contests
More than a hundred contestants participated in the International Speech Contest with 10 finalists emerging for the World Championship of Public Speaking: Katina Hunter, Yolanda Bynum, John Andrews, Tristan deMontebello, Saveen Hegde, Aditya Maheswaran, Godfrey McAllister. The winner was Manoj Vasudevan from Singapore (see opposite side.) Second- and third-place winners were Simon Bucknall, ACB, CL, an entrepreneur from London, England, with his speech "What James Bullock Taught Me," and Kevin Stamper, a pastor from Palm Harbor, Florida, with his speech "Speak Up."
Winners of the 2017 Taped Speech Contest (a category for members of undistricted clubs) were also announced. First place: Harry Karanja, ACS, ALS, from Nairobi, Kenya. Second place: Mathew George, from Nairobi, Kenya. Third place: Lorraine Taylor, DTM, from Dubai, United Arab Emirates.
If you missed this year's convention, you can start planning for Toastmasters International's 87th Annual Convention in Chicago, Illinois, in 2018.