The Toastmasters International Accredited Speaker Program is designed for professional speakers who combine expert knowledge in a particular subject with mastery of the spoken word, making them sought-after experts in their respective fields. Find out more information about the program or hire an Accredited Speaker to speak at your event.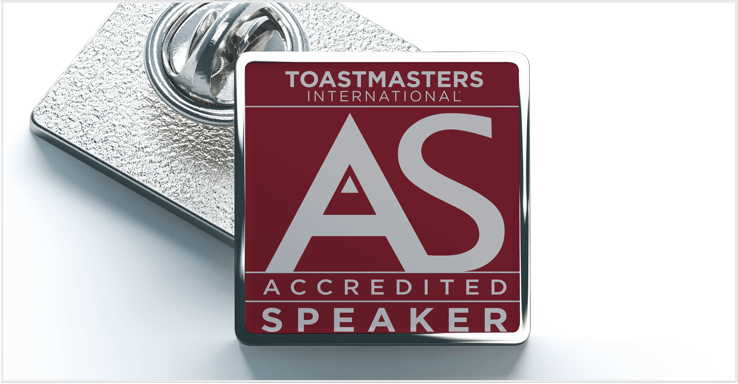 ---
Become an Accredited Speaker
The Accredited Speaker Program is reserved for Toastmasters who combine subject mastery with professional speaking skills. If you have reached a level of proficiency that enables you to be a paid, professional speaker, you may be eligible to apply to become an Accredited Speaker. Being an Accredited Speaker gives you a competitive edge and sets you apart from other professional speakers. That's because your talent and ability have been recognized by Toastmasters International, a world leader in communication and leadership development.
Find an Accredited Speaker
Are you looking to hire a professional speaker for your convention, event, or workplace? Toastmasters Accredited Speakers combine expert knowledge in a particular subject with professional proficient speaking abilities. Each speaker is vetted to ensure they have extensive experience speaking in front of live audiences. Toastmasters Accredited Speakers have expertise in subjects including mental health, improving team effectiveness, leadership, sales, customer service, and more. Speakers can tailor their sessions to fit your needs, making them perfect to invite to your district conference or to hire for your event.