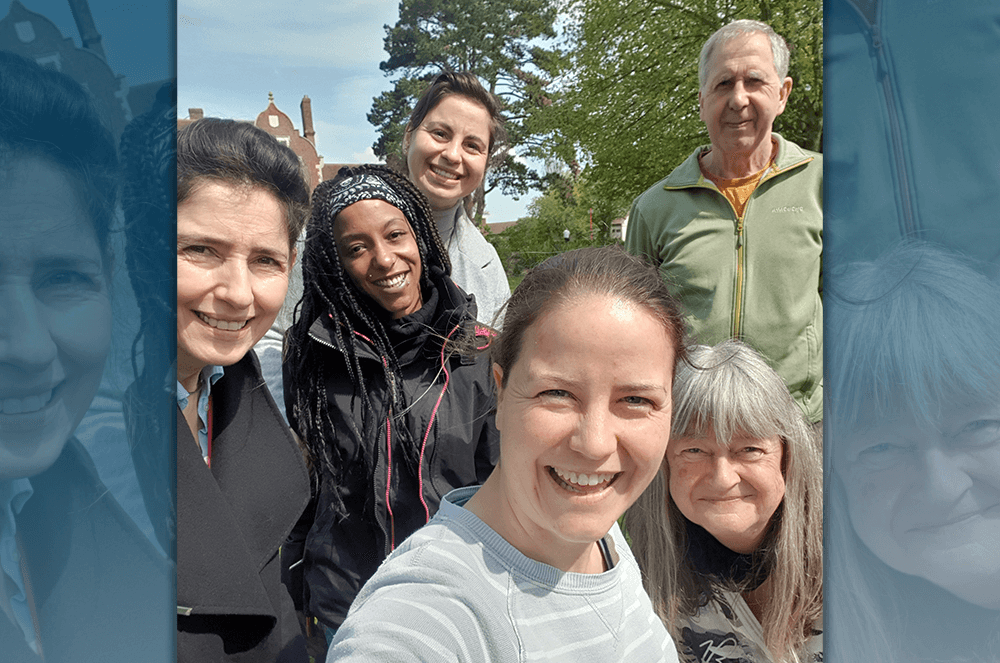 In April 2022, I undertook my proudest achievement: I conducted a communication workshop in a prison and provided residents with the opportunity to develop a skill that had positively transformed my own life.
Years ago, I had a lifelong fear of public speaking that was starting to hold me back both professionally and socially. I decided to take a stand and tackle this issue head-on instead of avoiding situations that required me to speak in a formal setting or to more than one person at a time. I joined Toastmasters in 2014, and it was the best decision I ever made.
My newfound confidence and improved career success felt so amazing that I wanted to help others grow as well. My goal was to help people upskill, while enhancing their self-esteem at the same time. I decided a prison workshop would be a great place to start helping others.
After making some contacts in the judiciary systems, planning the workshop, and gathering a small team of Toastmasters, six of us ran a communication program at Springhill, an open (minimum security) men's prison in Edgcott, England. Our aim was to build the confidence and communication skills of residents in the space of an afternoon, and to equip them with the tools to continue to develop these skills after the event.
We introduced the 16 participants to public speaking as a skill to use in daily life. We emphasized that it doesn't just mean talking to hundreds of people at a conference, but also has practical uses in interviews, daily interactions, and social occasions.
Our Toastmasters team shared our speaking challenges and successes. We emphasized the fact that most people aren't comfortable with public speaking, but those barriers can be overcome when individuals are given a safe platform to practice. Mistakes are considered opportunities to improve.
We detailed speaking tips and the foundations of a good speech. Participants went through a short warm-up exercise, then spoke for 10 seconds about their favorite color. The warm-up was key, as it broke the ice and participants felt a sense of accomplishment for taking that first step.
My newfound confidence and improved career success felt so amazing that I wanted to help others grow as well.
We split into small groups and residents shared their own communication challenges before preparing, practicing, and giving a one- to three-minute speech to the group. Although nervous at the beginning, the men started to open up in the breakout sessions which acted as support groups in terms of what was holding them back with communication. The more each person shared, the more it encouraged others to open up.
We advised the group on how to make speeches more effective. Participants were encouraged to give feedback on each other's speeches as well, to help hone listening skills. After the group work, many participants presented their speeches to all the attendees.
By then, the energy was high and there was an air of camaraderie in the room. We presented each participant with a certificate of achievement, and we got to witness the men showing off the certificates to prison officers.
The residents then shared with us how much they enjoyed the afternoon. They realized the benefits of the training and wanted more!
We also gained a great deal from the day—learning about the lives of the residents, developing our leadership skills, completing projects in Pathways, and having the warm, fuzzy feeling that comes from helping others. We returned for a second workshop, this time with some Toastmasters who lived closer to the prison. I was ecstatic that it was such a success and am currently planning to run a similar workshop for those experiencing homelessness.
Workshops like this have a huge mutual benefit for participants and organizers. I encourage all Toastmasters to share what you have learned with others and reach out to those who may benefit from a similar workshop. It's especially helpful for those who may not be able to attend our regular Toastmasters meetings due to life's challenges.
---
Karen Chapman
is a member of Beckenham Communicators of Beckenham, England.
---
---