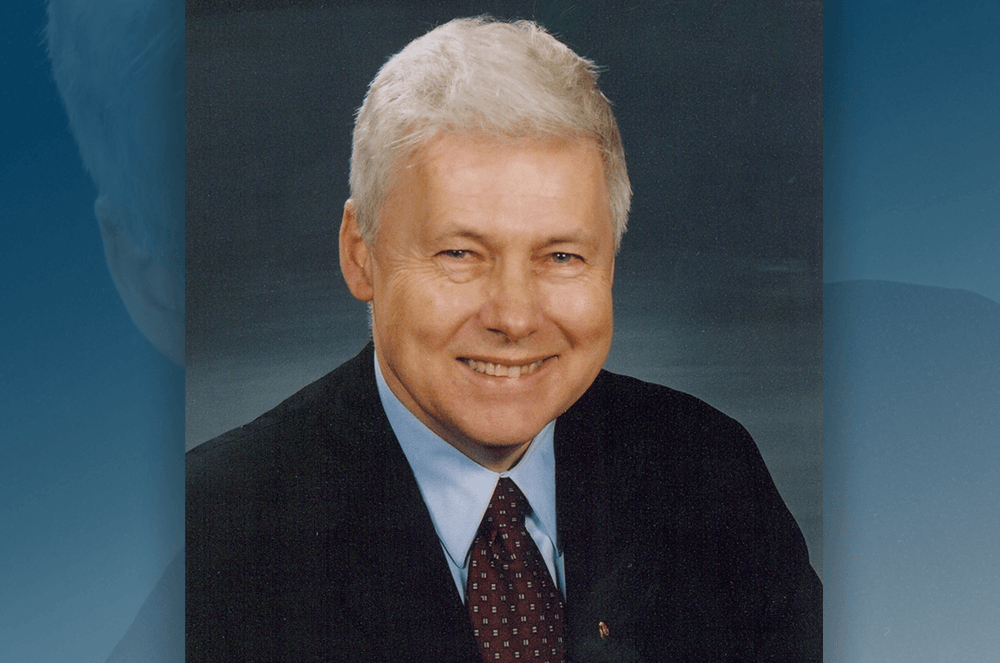 For John Noonan, Toastmasters was always a family affair. He zealously shared his love of Toastmasters with his wife and three children—and all of them became avid members themselves.
"He lived, breathed, and ate Toastmasters," says his daughter Andrea Gilmour, noting how he often took her and her two siblings to Toastmasters events when they were growing up, and gifted each with an annual membership when they turned 18. "Toastmasters was such an integral part of our lives that I actually thought we were related to [Toastmasters founder] Ralph Smedley!"
Noonan, the Toastmasters International President in 1989–1990, passed away on April 17 in North Vancouver, British Columbia, Canada.
A member for more than 50 years, he earned the Distinguished Toastmaster (DTM) award and in 1993 achieved the Accredited Speaker designation. Toastmasters leaders praised Noonan for his dedication, knowledge (he was a master of parliamentary procedure), and the guidance he gave his fellow members.
"He was a valuable mentor to numerous Toastmasters," says Eddie Dunn, DTM, Toastmasters International President in 1983–1984. Dunn, a resident of Fargo, North Dakota, recalled their time serving together on the Toastmasters Board of Directors.
"It was obvious John was a rising star within our organization," he says. "He was intelligent, focused, and would quickly get to the heart of any issue. He had great insight and could be counted on to offer sound advice during Board deliberations."
Dunn also remembers Noonan's spirited and friendly manner. "It was impossible to know John and not be aware of his hearty laugh. It was strong (a respectful way of saying 'loud'), authentic, and infectious. It was easily recognizable in any gathering."
Pat Johnson, DTM, Toastmasters International President in 2010–2011, paid tribute to her friend and fellow British Columbia resident in a post on the Toastmasters Past District Directors/Governors Facebook page:
"This kind and knowledgeable man supported me during my leadership journey and contributed a great deal to countless other leaders and Toastmasters. He was also very involved with Registered Parliamentarians and taught many of us how to run an efficient and effective meeting!"
Noonan was one of only 19 Professional Registered Parliamentarians in Canada, according to the Vancouver Sun newspaper. He worked as a chartered professional accountant for the Business Development Bank of Canada, eventually becoming their national director of training.
After retiring, Noonan used his communication skills as a professional auctioneer, helping numerous charities and foundations with fundraising events.
He first joined Toastmasters in 1968, as a member of the Cariboo Club in Prince George, British Columbia. In 1981, he became a founding member of the Advanced Speakers Club in Vancouver. He was also a longtime member of Friendship Toastmasters Club in North Vancouver.
His wife, Stephanie ("Stevie" to her husband), was a Toastmaster for nearly as long as John. With his encouragement, she entered the International Speech Contest in 1976—and became the first woman to ever reach the finals of the competition, winning third place.
Likewise, daughter Andrea says her father inspired her to enter the same contest—at the tender age of 19. Impressively, she, too, advanced to the finals. held at the International Convention in Atlanta. Her dad, she says, "was front and center watching me in Atlanta, as I gave my speech on the international stage."
Andrea now works as a speech coach. Both she and her sister, Valerie Martin, are members of the online club Toastmentors. Her brother, Joe Noonan, had been a member of the SEC Roughriders club in New York City. All three, she says, have benefited in their careers from their Toastmasters training.
Past International Director Margaret Hope, DTM, a resident of Burnaby, British Columbia, is also a member of the Toastmentors club (as well as several others). She says it's fun to see Noonan's daughters carry on his Toastmasters legacy. Hope was a member with Noonan of the Advanced Speakers Club—of which they were both founding members—for more than 40 years. An Accredited Speaker, she says she always looked to him for advice as she took on leadership roles at all levels of Toastmasters.
Noonan's attention to detail and ability to connect with others made him a superb leader, she adds.
"He was really good at everything he did," says Hope. "He was good with people, and good with records—he always made sure all the boxes were checked off."
Andrea Gilmour says she's grateful her father introduced her and her siblings to the Toastmasters world.
"My Dad was right to wax on about the merits of Toastmasters," she says, "as it enriched all of our lives immeasurably."
---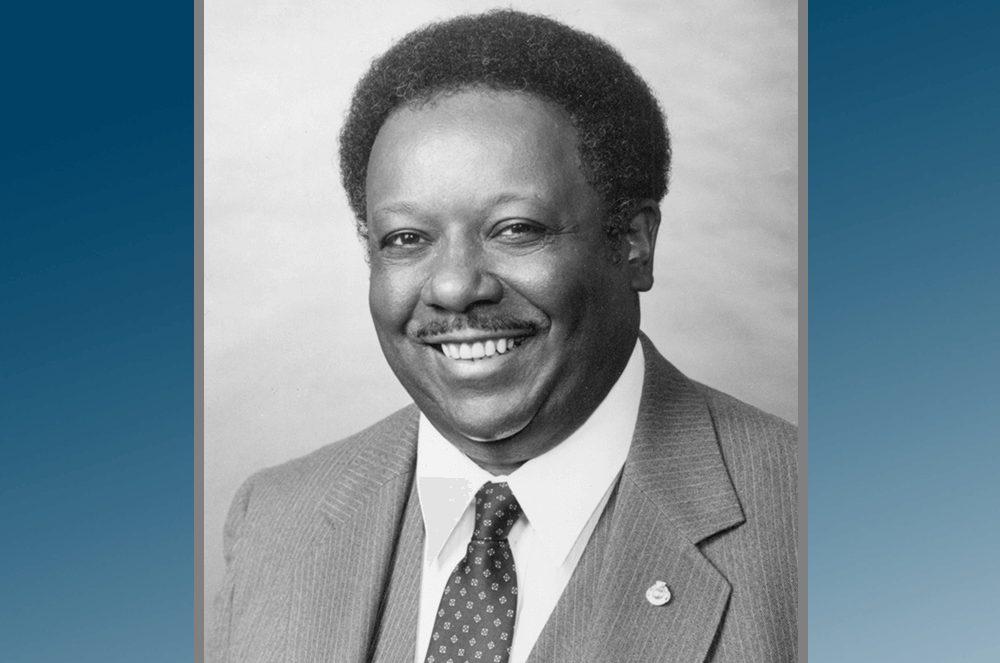 ---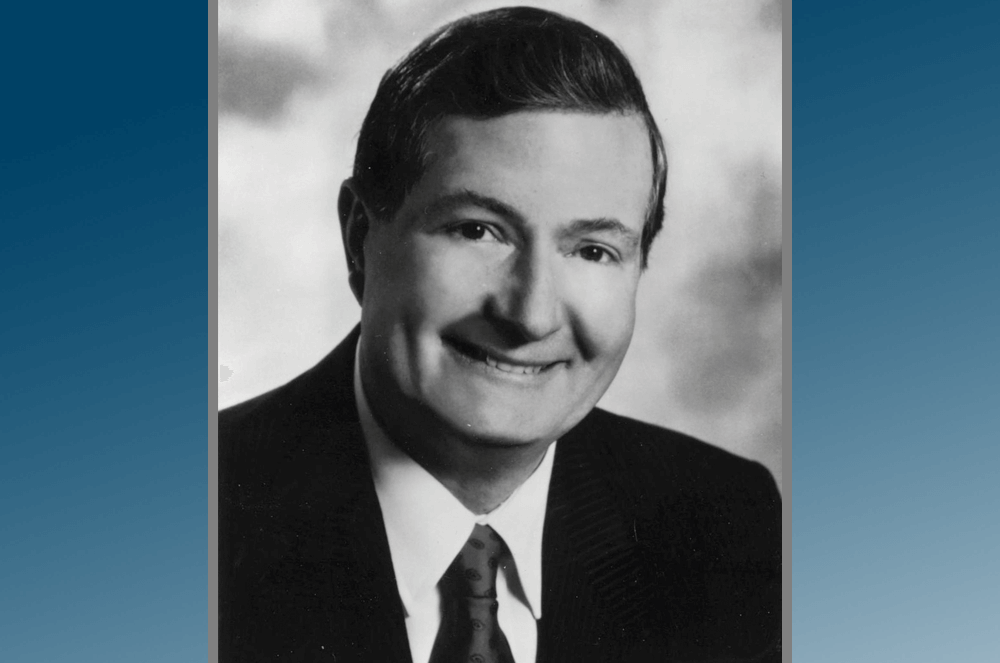 ---