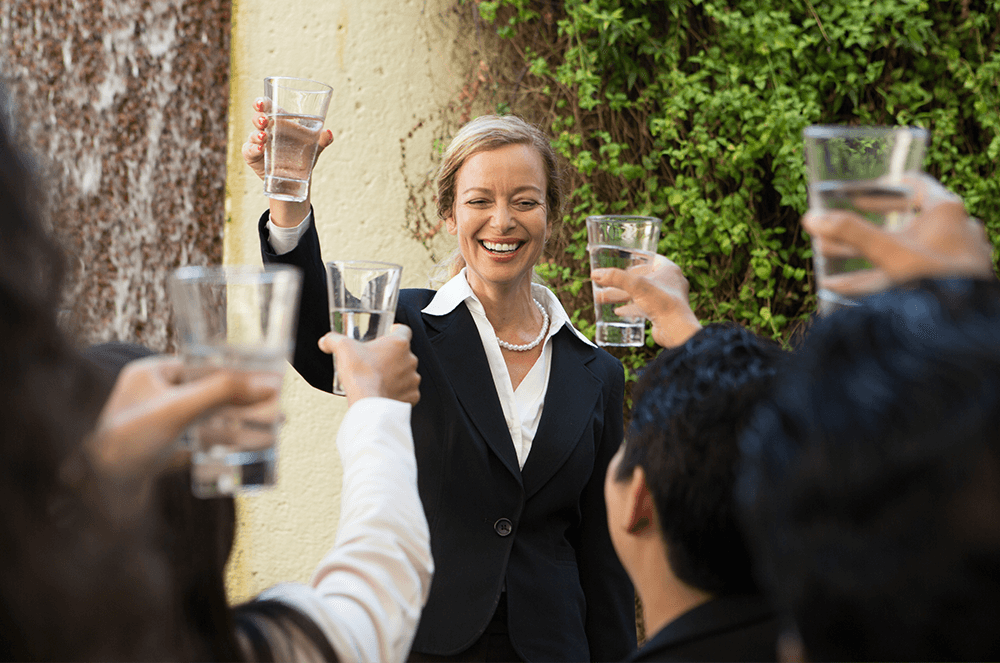 It's good to know that you can apply your Toastmasters skills in a variety of social settings, such as weddings, award ceremonies, and even emotional occasions like funerals.
When you give a social speech, you use the same competencies as a club speech: vocal variety, body language, engaging the audience, and such. But there are also some other things to keep in mind. Here are tips for handling three of the most common social speeches.
Giving a Toast
Speak from the heart. Be genuine and gracious.
Incorporate humor into a toast, as long as it's appropriate rather than cringeworthy.
Keep it short. Keep your comments to the point. Two to three minutes is about right for most toasts.
Don't be that person who's clearly imbibed too much alcohol before toasting time. You could embarrass yourself (or the person you're toasting) and say something you'll regret.
Accepting an Award
Express genuine gratitude for the honor, but don't be falsely modest. This isn't the time to say, "I really don't deserve this." Whoever presented you with the award thought you did.
Don't do what many award winners do and recite a dull laundry list of obligatory thank-you's. But do thank the organization presenting you with the award and acknowledge one or two others who played a major role in your achievement.
As with a toast, don't use humor that might be misguided or strained.
Delivering a Eulogy
Speak about the person's positive impact on others, especially on those in attendance.
Decide on the tone—do you want to keep it somber, or does it feel right to incorporate some humor?
Don't worry if you are overcome by emotion when speaking; everyone there will understand. If you're worried about finishing your speech, ask someone ahead of time to finish it for you if you're not able.
As difficult as it might be to give a eulogy, know that your heartfelt words will be appreciated.
Basics for all Social Speeches
Do your research. Find relevant information and anecdotes about the person or group you are talking about.
Draw on your Toastmasters training. The same principles for delivering a Toastmasters speech apply to a social speech: Write something with an opening, body, and conclusion, know your audience, and keep your speech within the time allotment.
Be prepared. Practice in front of a trusted friend or family member—or, best of all, your Toastmasters club!
Resources
Cheers to New Beginnings! by Laura Amann
How to Accept an Award by Emily Sachs
Delivering a Heartfelt Farewell by Tammy A. Miller, DTM
"Deliver Social Speeches," a Level 3 elective project in the Pathways learning experience
---
Staff
The
Toastmaster
magazine staff is comprised of five editorial team members. Learn more about them on the Staff page.
---
---