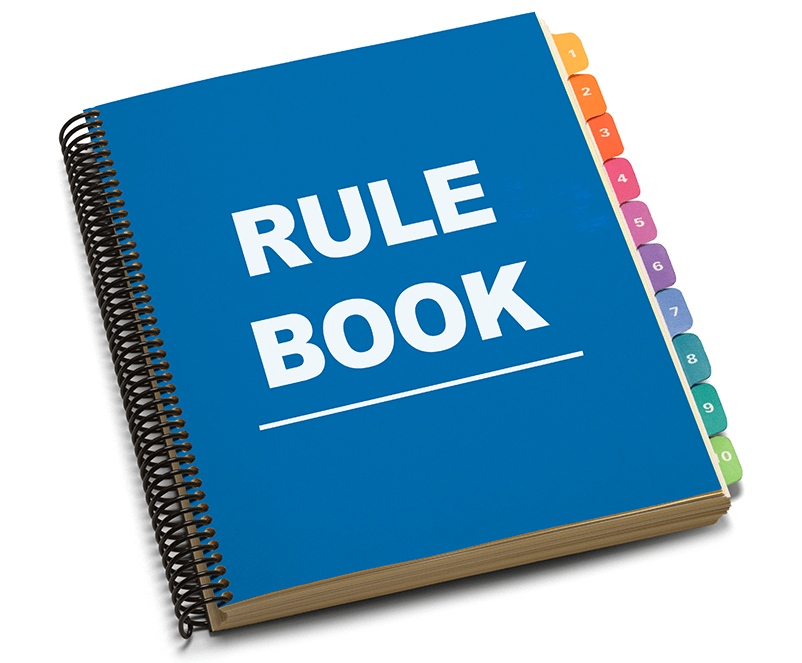 All clubs have Toastmasters rules they must abide by. But what if you have a brand-new rule you want to add? That's where the Club Policies come in. Club Policies are created by club members to enhance the rules already in place. They're unique to your specific club, and allow your club to make the environment safe, welcoming, and catered to your members.
Want to have a specific dress code to better enhance the professionalism of your club? Or maybe you would prefer that club members can only be President once they've first served in a different officer role. You can make these stipulations part of your Club Policy.
The Club Policies are a living document that the Club Secretary keeps on file; they do not have to be submitted to World Headquarters. Policies can be in paragraph or bullet form or whatever method works best for your members. There's lots of freedom in these policies. They can be adjusted at any point during the program year, but they must remain up to date to best meet the needs of your club.
How does this differ from the Club Constitution? The Constitution has articles that must be followed by all Toastmasters clubs—they're the Rules and Regulations all clubs agree to follow to be part of Toastmasters International. These include the expectations for admission to membership, membership responsibilities, dues, meeting rules, and more. Articles outline club expectations and keep the basic club experience consistent all over the world. It's important that a guest can walk into a Toastmasters meeting anywhere and know exactly what they're going to get—how to apply for membership, how meetings are run, key officer roles, and mutual respect.
The Club Policies allow your club to provide the positive Toastmasters learning environment that is expected around the world, but with a unique twist.
Club Policies cannot contradict any rules or regulations in the Toastmasters International governing documents, but there is quite a bit of flexibility—as long as the majority of members are in agreement.
To adopt a new policy or amend an existing one, there must be a club vote with quorum (a required minimum of members) during a business meeting, including Toastmasters meetings. As a reminder, it's important that the Club Policies are kept up to date to ensure they meet the needs of your specific members and consider the state of the world around you. Your Club Policies must follow local and federal laws.
An up-to-date Club Policy allows your club to provide the positive Toastmasters learning environment that is expected around the world, but with a unique twist that matches your membership. Consider what could improve your fellow members' club experience, discuss it with the club, and bring a few ideas to a vote. Whether it's the decision to have club officers only serve in one club each program year or simply a new way to greet one another, your club will know what policies will best meet the needs of your membership.
If you or your club members have further questions on how to create, amend, or maintain the Club Policies, please email clubquality@toastmasters.org.
---