Click play to hear an interview with Dennis Chase, DTM, and the hosts of The Toastmasters Podcast.
Would you pursue a dream for 30 years, hoping it would ultimately put you in the middle of jeopardy?
Dennis Chase, DTM, a member of Genentech Toastmasters Club in South San Francisco, California, happily did just that. To be clear, he wasn't seeking actual danger but the realization of a decades-old dream to appear on Jeopardy!, the iconic American game show that has garnered millions of fanatic fans over the past 37 program seasons. Versions of it now air in more than 20 countries. It's a general knowledge quiz show with a twist: Three contestants choose clues from various categories. These clues are given as answers, requiring the contestant to respond in a question format.
A simple example:
Clue—Ape or apelike
Response—What is simian?
In April 2021, Chase appeared on the show and returned home a two-night champion, with 50,400 in winnings. He estimates he got more than 90% of his answers correct and never forgot to use the all-important "question format" in his responses.
Chase credits Toastmasters training and practice ethic for much of his winning style. "Without these skills, I probably wouldn't have even gotten on the show. All the Zoom interviews, interactions with dozens of the show's staff, even a calm stage presence …" all courtesy of Toastmasters teaching, he says.
It was an epic journey for the biotech senior project manager and 10-year Toastmaster. Each year, 150,000 aspiring contestants vie for a spot in a pool of around 400 potential (but not guaranteed) contestants. Before a final invite, there are numerous interviews (Chase did his on Zoom) and online tests to assess candidates' acuity on topics such as geography, history, science, people, language, "potent potables," and sports.
Once he made the pool, Chase began to prepare with the laser-focus of one preparing for the World Championship of Public Speaking®. He tested himself on Jeopardy! at least four times a day, noting pace, voice control, gestures, and confidence. He played each live episode like a mock show, standing up and speaking toward a bright light aimed at his face to simulate TV lighting and cameras. Clicking a ballpoint pen using both hands made him such a quick draw on the buzzer that many viewers thought he'd perfected a tactic never seen before. Chase laughs and admits he was undergoing physical therapy at the time for a shoulder injury. Holding the buzzer in his left hand and hitting the button with his right index finger was the only position that didn't hurt.
Being an avid reader and inveterate trivia buff helped Chase prepare, as did flash cards to train rapid-fire responses. He studied likely topics and was thankful for his solid recall of facts in many areas, yet lamented having to pay extra attention to state capitals, as he was never forced to memorize them as many elementary students were in his day.
While the show was taped in person at its California studio, pandemic protocols were strictly enforced. Contestants even had to apply their own TV makeup. When the cameras were off, masks were on. The players' lecterns were properly distanced and stocked with a water bottle and hand sanitizer.
Chase's main disappointment was not getting to meet the show's world-famous host, Alex Trebek, who anchored some 8,000 shows before dying of cancer in late 2020. However, Chase gave high marks to guest host, American football star, Aaron Rodgers, quarterback of the Super Bowl champion Green Bay Packers, from Green Bay, Wisconsin. Like Chase, Rodgers is a longtime Jeopardy! fan; he once won a celebrity segment of the show.
If you think Jeopardy! sounds something like a sister activity to Table Topics®, Chase agrees. These tactics helped him nail his championship dream.
Vocal variety and projection during auditions to show personality and energy.
Quick and confident responses. "That's everything to public speakers," Chase notes. "Information is no use to you if you can't access and share it quickly."
Practice and persistence. As Toastmasters know, it's a robust and reliable formula for improvement, Chase says.
Editor's Note: Listen to a lively radio interview from a station near Chase's hometown, Hyannis, Massachusetts.
---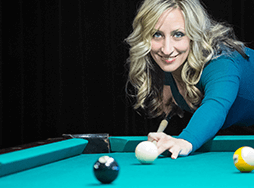 ---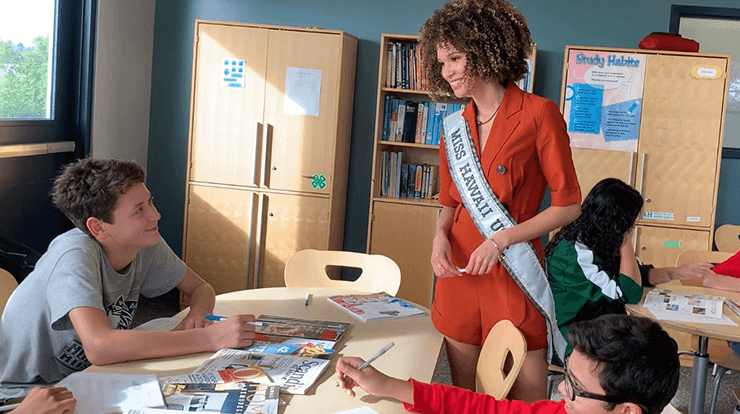 ---