In 2015, Nudžejma Softić of Sarajevo in Bosnia and Herzegovina, decided to take up running. Within six months, she ran her first half-marathon (about 13 miles) and within two years, at the age of 28, she learned to swim and was training for a triathalon, an event combining running, swimming, and bicycling, each at long distances.
She has now completed seven full marathons, 45 half marathons, three 70-mile triathlons (also known as Ironman 70.3), and more standard triathlons than she can count. She is currently training for a full Ironman in 2020. (See sidebar for distances of these races.) A member of the Sarajevo Toastmasters club, she also gives motivational speeches to running groups and businesses, and two years ago, she formed a running group, "Trčanje i to," which has now grown to over 200 members.
Much of the attention Softić garners is for what she wears: She is the first woman in Europe to finish a full marathon and an Ironman 70.3 while wearing a hijab, a Muslim scarf that covers a woman's hair and neck. But she has also overcome tremendous obstacles in her life and credits running with changing her perspective and outlook. In the past two years, she has been featured in numerous print articles and is now the subject of a feature-length documentary, Little Star Rising, which focuses on her life and accomplishments as well as her positive and inspirational attitude. The film debuted in August at the Sarajevo Film Festival.
From a Difficult Early Life to a Running Life
Softić was born in Bosnia and Herzegovina just before the start of the Bosnian War. Her father was killed when the fighting began. Her mother, pregnant and with Softić and her sister in tow, was forced into a concentration camp. They were later sent to a refugee camp in Croatia. "In Croatia, my mum met my stepfather, a recent Syrian immigrant, who had arrived at the camp as a humanitarian worker," she says. "My mother and stepfather taught my siblings and me values—and that I have to fight for myself."
In 2001, Softić and her family of eight were able to relocate to Sarajevo. There, she completed a master's degree in Bosnian, Croatian, and Serbian language and literature, and she now works as a proofreader and copy editor for Al Jazeera Balkans TV. She is also a personal running trainer and keeps busy with her running club, which, in addition to encouraging running, also tries to motivate people to take small steps that add up to a big difference in their health and everyday lives.
Running has helped her focus on the positive aspects of her life and brought her new friends and opportunities. "I realized I could spend the rest of my life in despair thinking that it's someone else's fault for my bad life [referring to her refugee childhood, as well as a short, failed marriage], or I could choose how to live."
She now considers Sarajevo home, although she tries not to tie herself to one place and still travels and moves frequently. "I believe that moving brings us all opportunities that we get in life."
The Making of 'Iron Nudži'
Softić confronted a few challenges when she first started competing. Like other competitors, she had to gain financial support, but she also had to find clothes appropriate for a Muslim woman, particularly a modest bathing suit, to wear for her biggest personal obstacle: One-third of a triathlon involves swimming in open water. And Softić not only had to learn to swim, but she also had to overcome her great fear of water, especially deep water.
After failing to qualify for the swimming portion of her first Ironman 70.3 attempt, Softić trained intensely and competed again the following year, finishing with ease. She says her stubbornness and persistence to finish the race, despite all the fears and difficulties, is what earned her the nickname "Iron Nudži," a play on the nickname for Nudžejma, Nudži.
"Some people's reactions were that I am crazy to run in the heat with a headscarf," she laughs. Others felt that if she wanted to be a true role model, she should be winning more races. Although she initially struggled with these types of comments, she now shrugs them off. "I realized how much more important my role is as a person who makes a path for others, a person who breaks stereotypes and shows that she can do anything." She particularly wants to inspire women who wear headscarves and who are only recently beginning to compete in sports at a high level. (Until 2012, hijabs were not allowed in the majority of Olympic and other international sporting events.) She recognized that one of the best ways she could inspire others was by sharing her story and letting people know about the obstacles she has overcome, including her childhood.
In March 2019, Softić joined the Sarajevo Toastmasters, the only Toastmasters club in Bosnia and Herzegovina. Media outlets were beginning to ask her to be a guest speaker, and she was starting to get hired as a speaker by businesses that wanted to hear her message of inspiration and motivation. She knew she already had the experience and leadership skills she needed, but to make the impact she hoped to, she needed to improve her public speaking skills. For her Ice Breaker, Softić told the club about her childhood during the Bosnian War.
"We can achieve every goal if we have a good plan, if we work regularly on it, if we train and face our fears."
—Nudžejma Softić
She credits Toastmasters with giving her the confidence to talk to diverse groups of stakeholders and financial backers during the course of filming, and as she continues to promote the documentary at various film festivals across Europe.
Alma Palo, founder of the Sarajevo Toastmasters club, says that Softić, now the club's vice president public relations (VPPR), has tirelessly promoted the club and worked to support many elements of the club's development. She has also seen Softić's impact on the club. "Her fantastic stories, told in her speeches, inspired many people to work on their dreams and try to make this world a better place." She adds, "Nudžejma has taught us that the only limits are the ones in our minds and that it takes courage and persistance to achieve one's goals."
"I realized how much more important my role is as a person who makes a path for others, a person who breaks stereotypes and shows that she can do anything, especially to women who wear headscarves."
—Nudžejma Softić
Softić weaves the larger lessons she has learned from running into her speeches and daily talks, saying she can't imagine her life without running now. She particularly emphasizes that training is everything. "Running has taught me that we can achieve every goal if we have a good plan, if we work regularly on it, if we train and face our fears. There are no shortcuts: How much we invest is exactly how much we get back."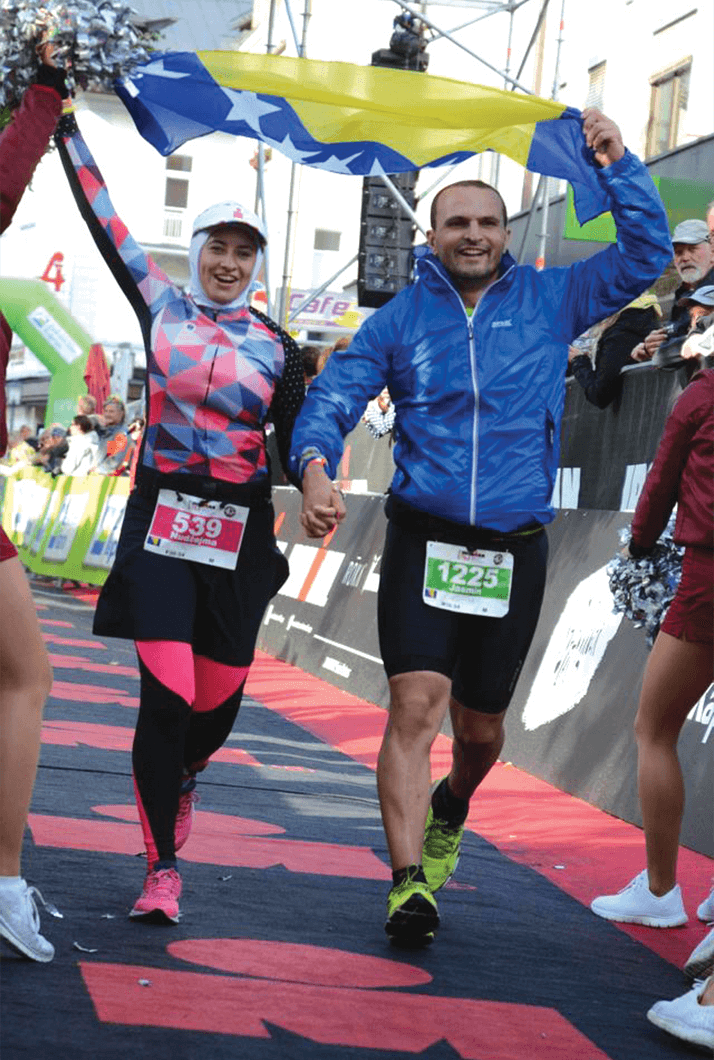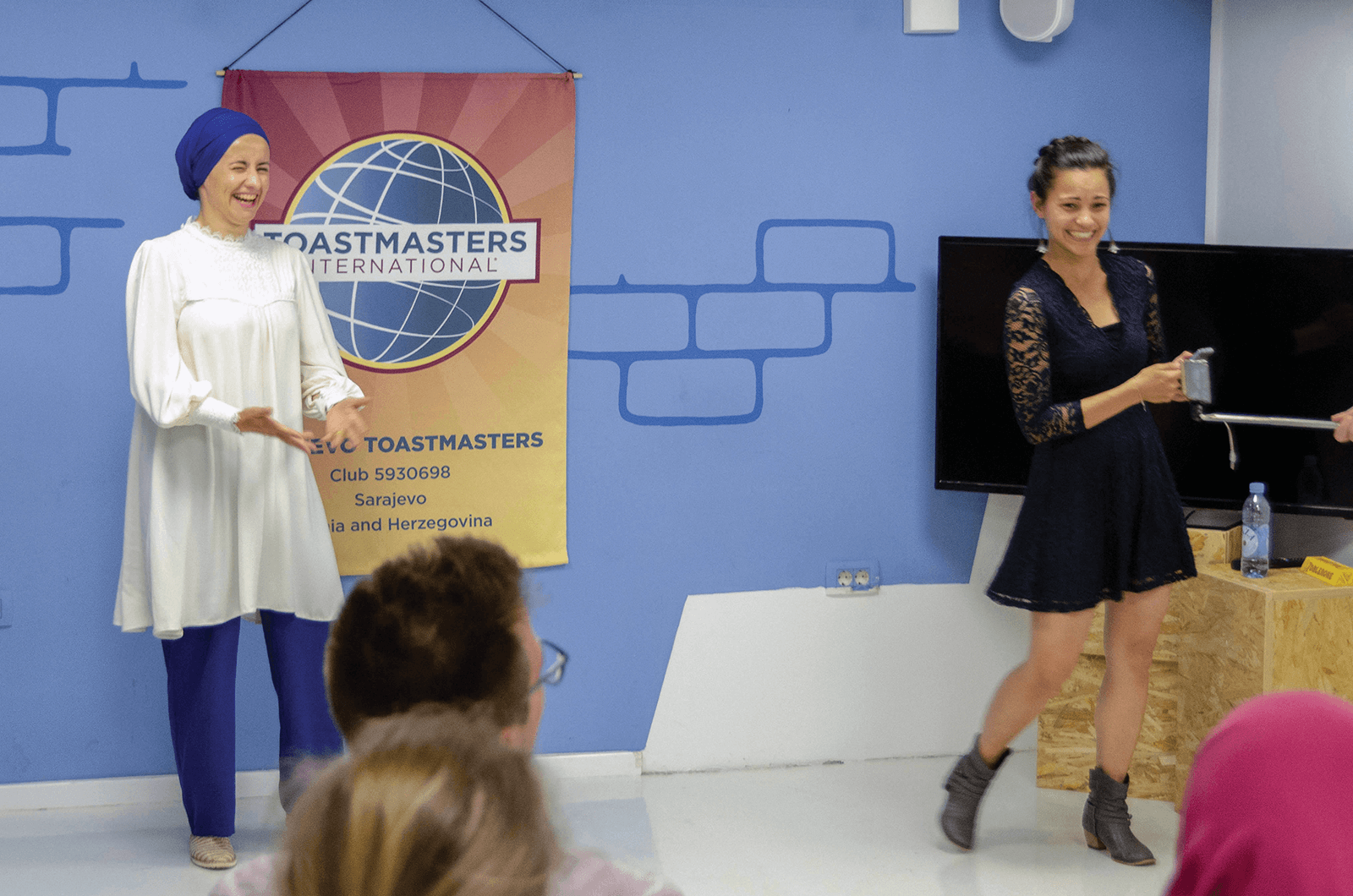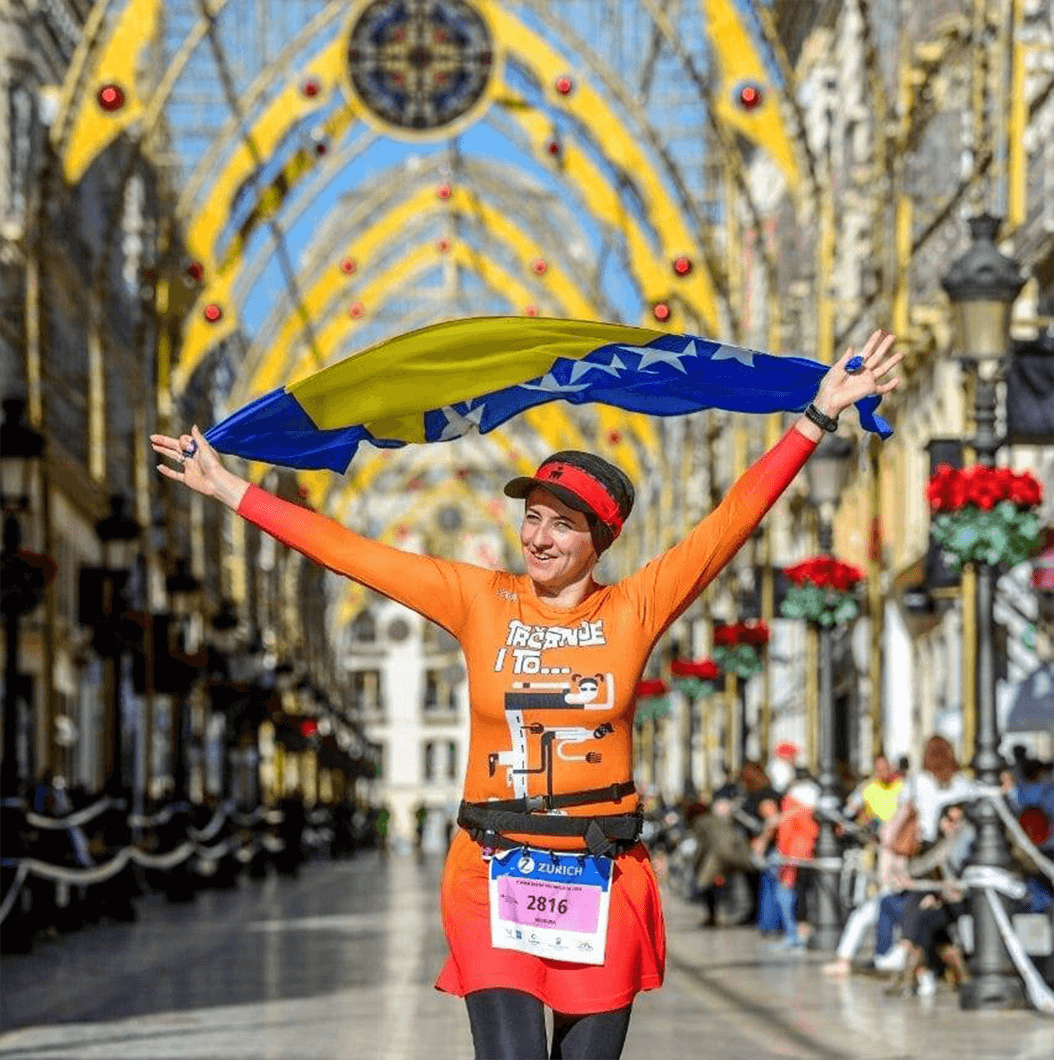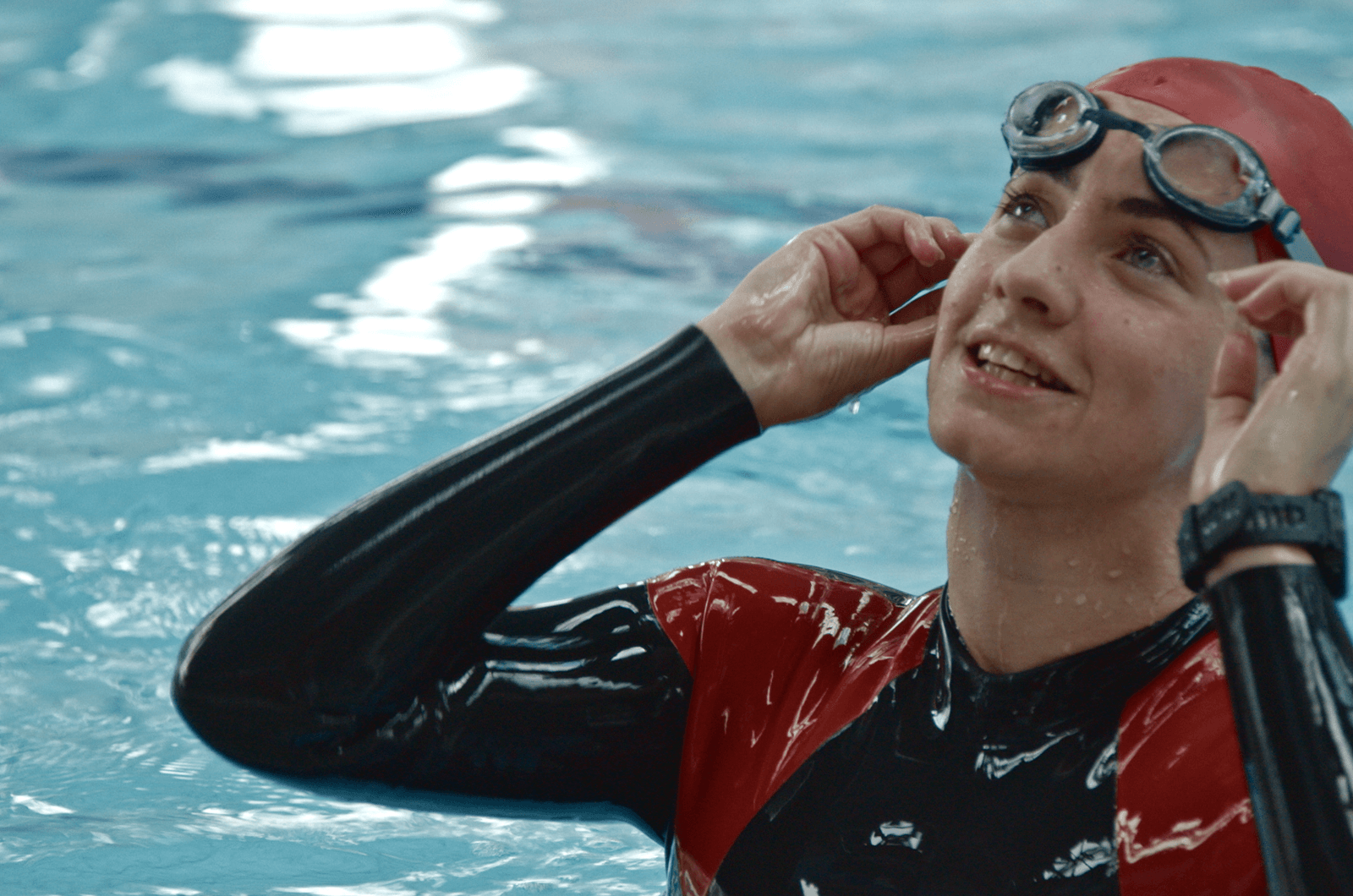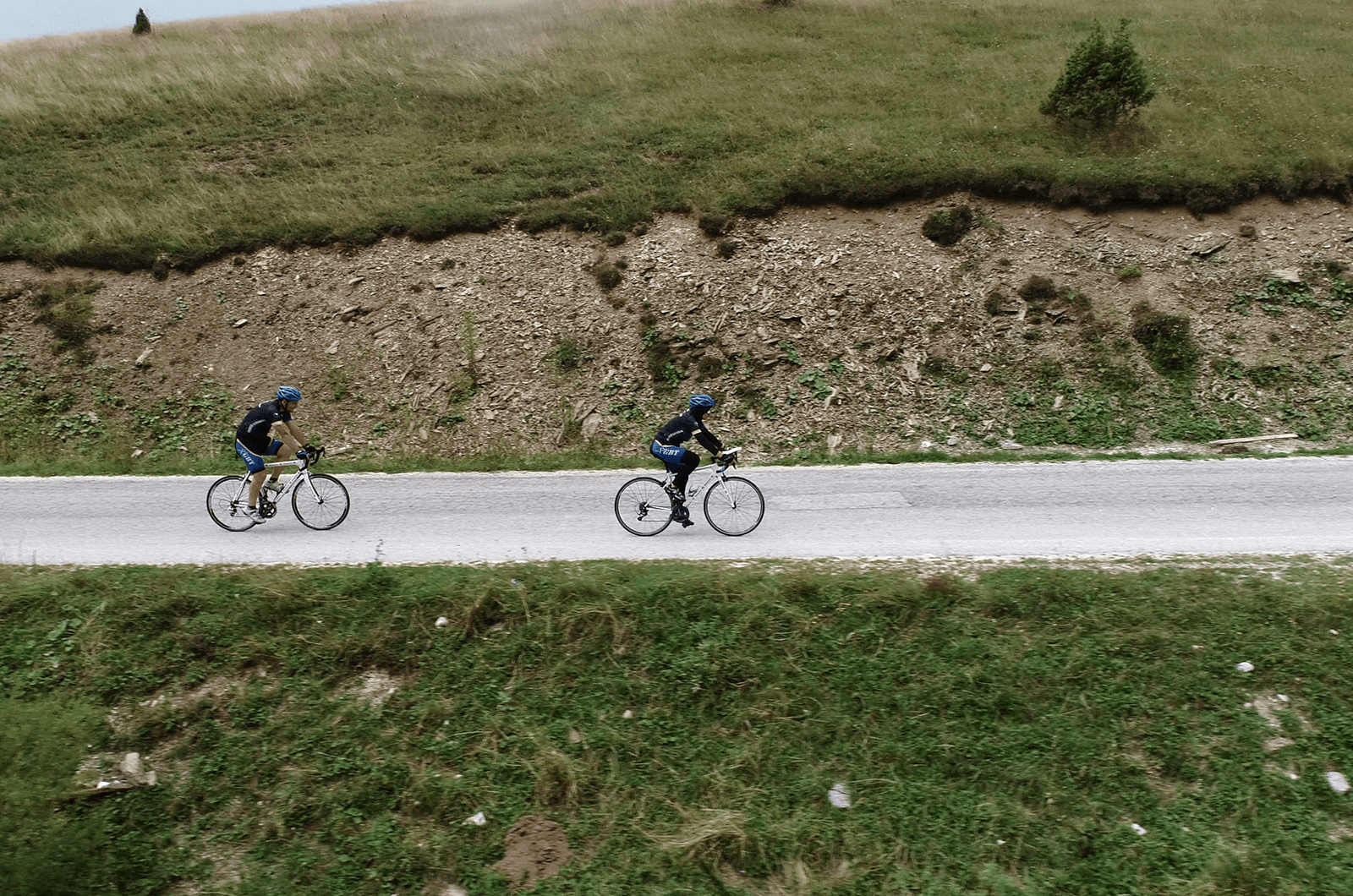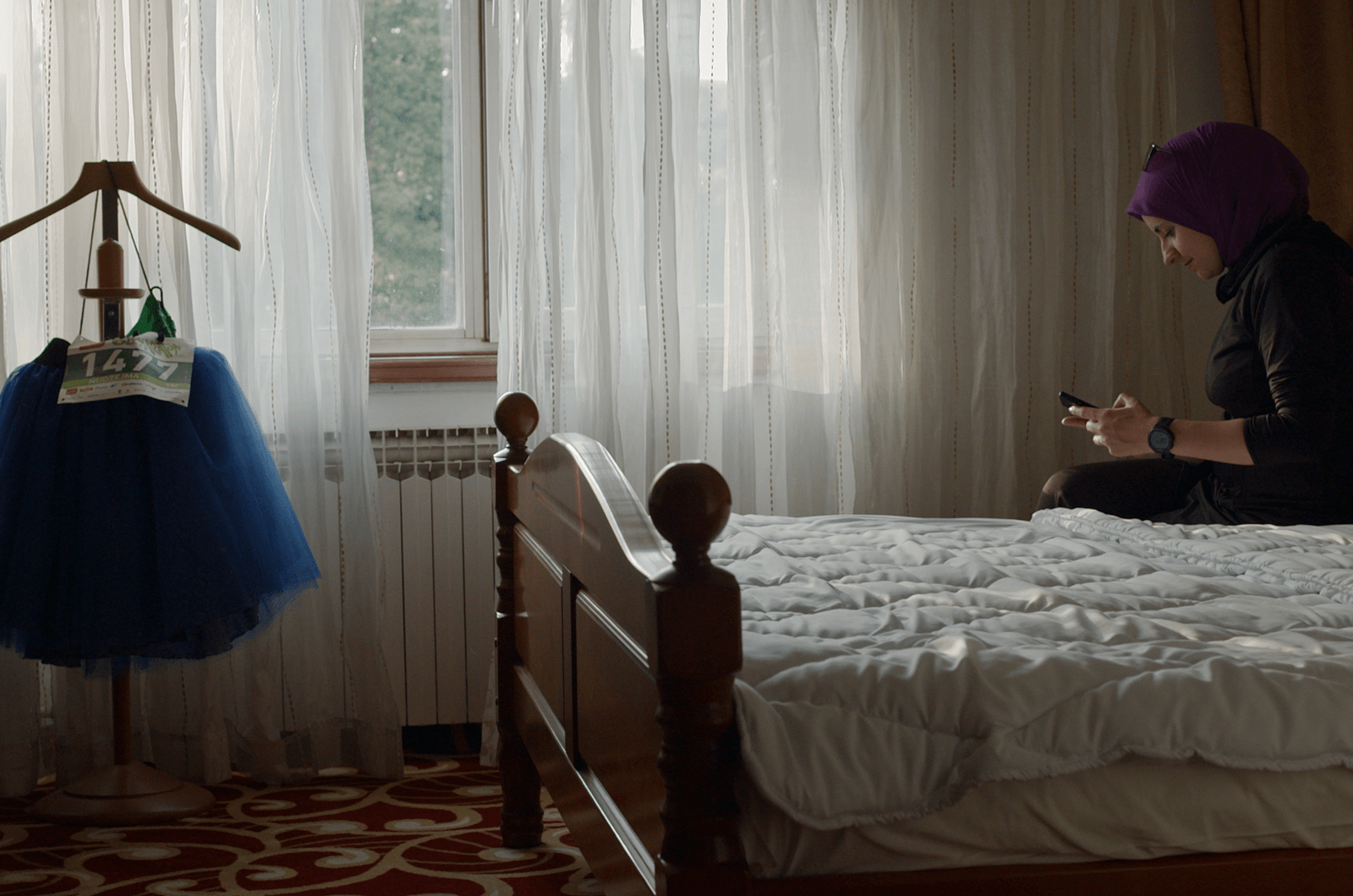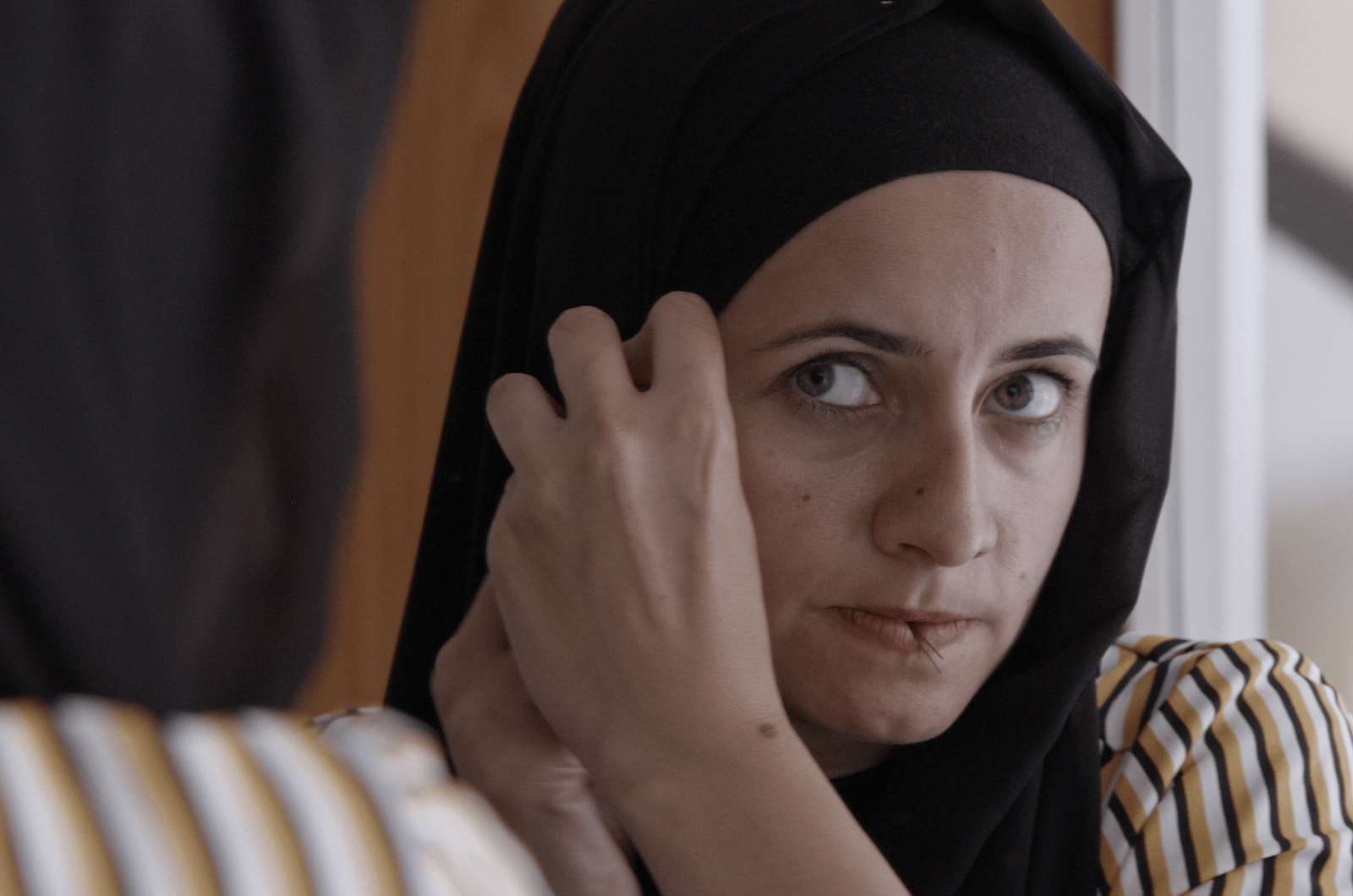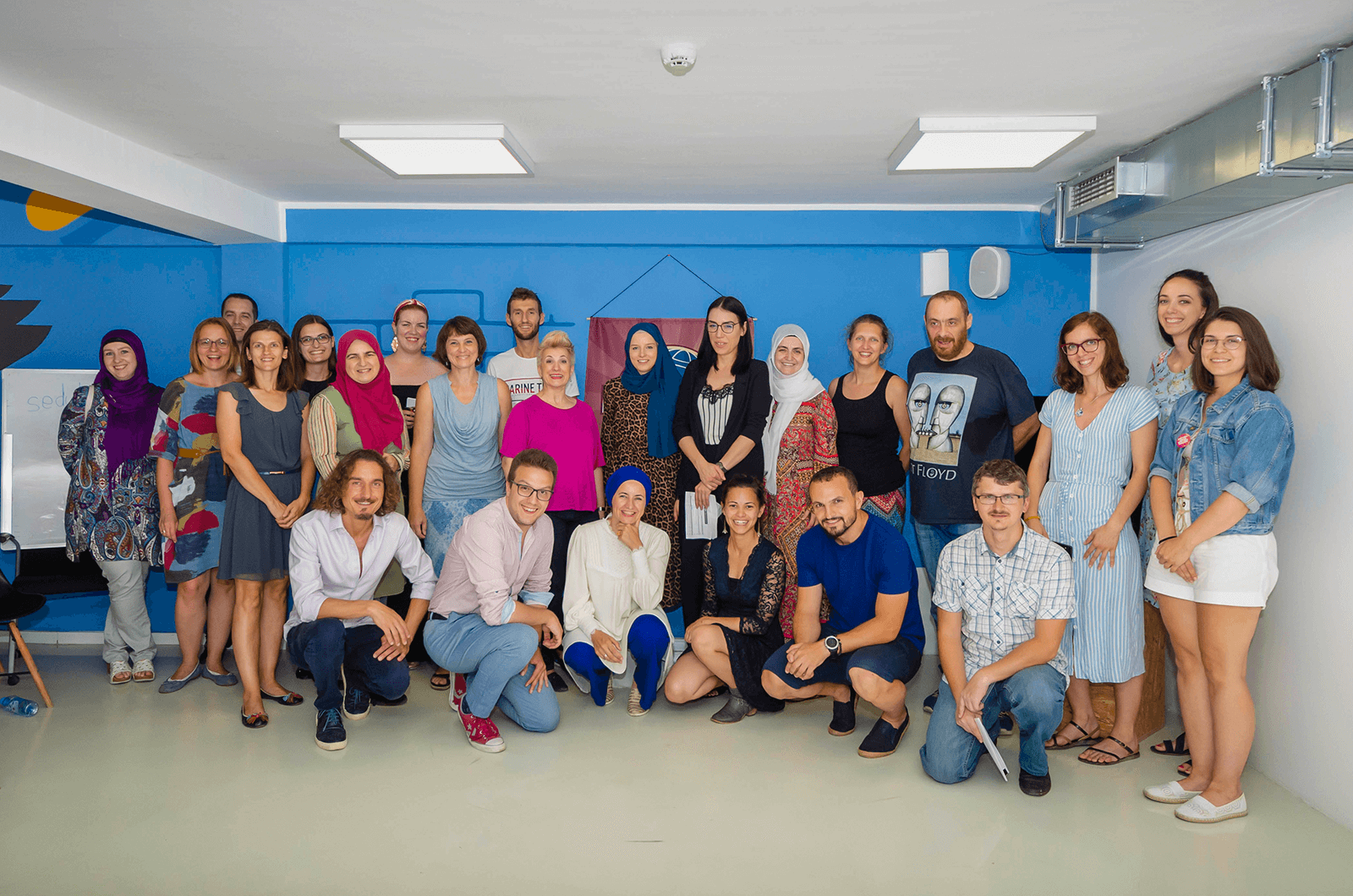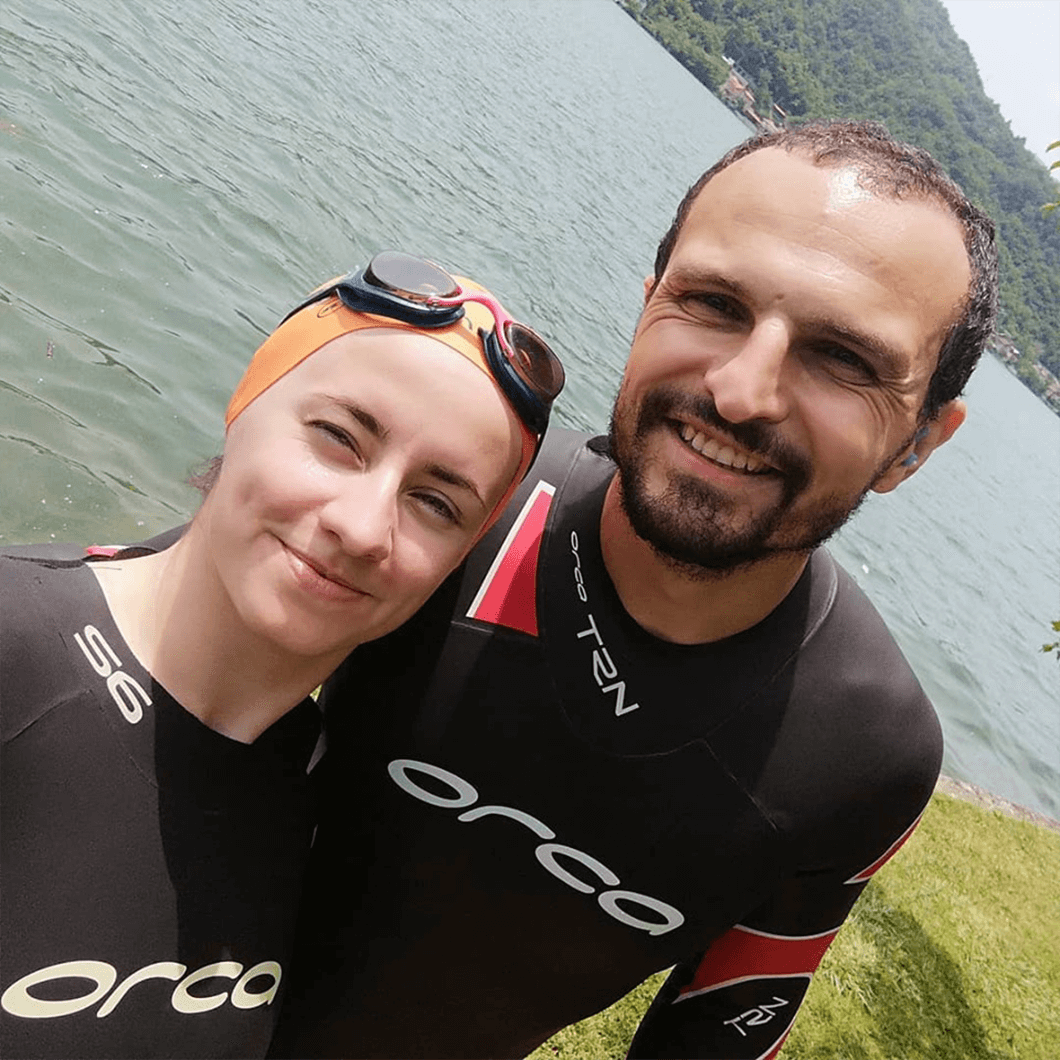 ---
Photos by Little Star Rising press and Aida Redzepagic
Keep Moving
Although she initially received the most attention for being one of the first women to finish a marathon and triathlon wearing a hijab, she is quick to downplay her role as a trailblazer and is proud that so many women are taking up the sport in her country. "Although at first it was very exotic to see a woman with a headscarf in a race, very soon it became completely normal."
The concept for the documentary Little Star Rising came from one of Softić's colleagues, Slađana Lučić, a documentary filmmaker who wanted to examine how changes in one person's life can affect many other lives. "I felt the need to tell and show this story to others because I witnessed such a powerful, true change in Nudžejma," says Lučić. "I could see how she motivates people to change, how she shows them that the fear of leaving one's comfort zone doesn't have to be stronger than desires and dreams. Her story shows the complexity of the moment we live in and the post-war traumas that haven't yet healed in this region."
Filming took two and a half years and depicts the emotional challenges, the events, the ups and downs, and the big decisions. During that time Softić's running group, which was just beginning at the start of filming, took off, and her marriage to Jasmin Harbinja, a fellow triathlon athlete and Toastmaster, was recorded as well. The film shows the growth of hijab-wearing women who had just started running and are now doing marathons and triathlons. Softić's infectious enthusiasm has also inspired people with weight problems, people with permanent disabilities, and people who never thought they would do sports.
This past summer she and her racing friends helped organize an international triathlon in Konjic, Bosnia and Herzegovina. The Green Lake BH Triathlon Cup drew 163 competitors from nine countries and was organized entirely by women. The women wanted to not only spotlight the growing sport in the region but also to promote their country.
Having become well-known and recognizable to many in Bosnia, Softić hopes to use her newfound fame as an opportunity to inspire people. "My wish is to encourage all people to realize how much our fear prevents us from making great moves and experiencing wonderful things," she says. "I want to encourage people to stay focused and train, no matter how many times they fail."
Film director Lučić says she has certainly felt the impact of Softić's inspiring life and story. "Through her, I've learned to love and appreciate life even more than before. She encouraged me to step out of my own comfort zone many times (through running and filmmaking), despite my fear of failure."
Sarajevo Toastmasters club founder Palo notes that Softić has exceptional leadership skills, which she uses on a regular basis to inspire both Bosnians and Toastmasters.
For her part, Softić hopes to motivate people to take life in their hands, set their goals high, and stay focused. "I want all of society to see that our biggest differences are our greatest treasure. By helping each other succeed, we can do so much. No one can live alone in this world."
---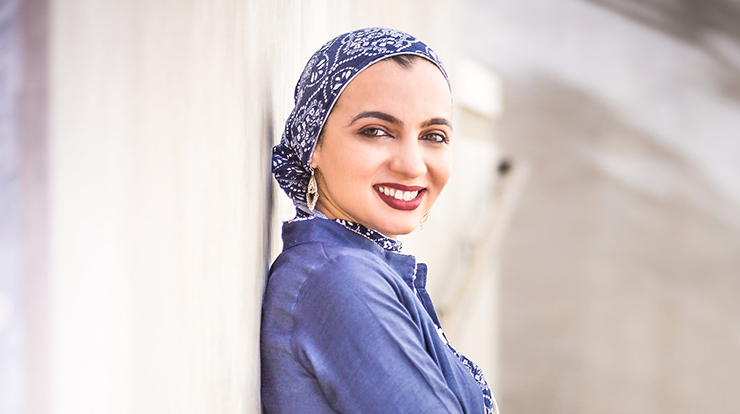 ---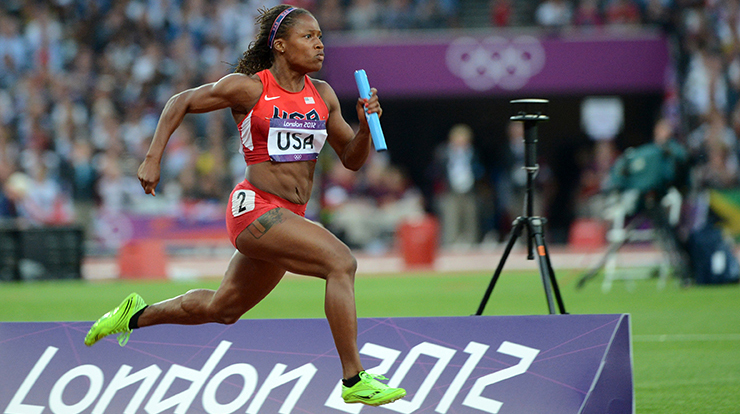 ---