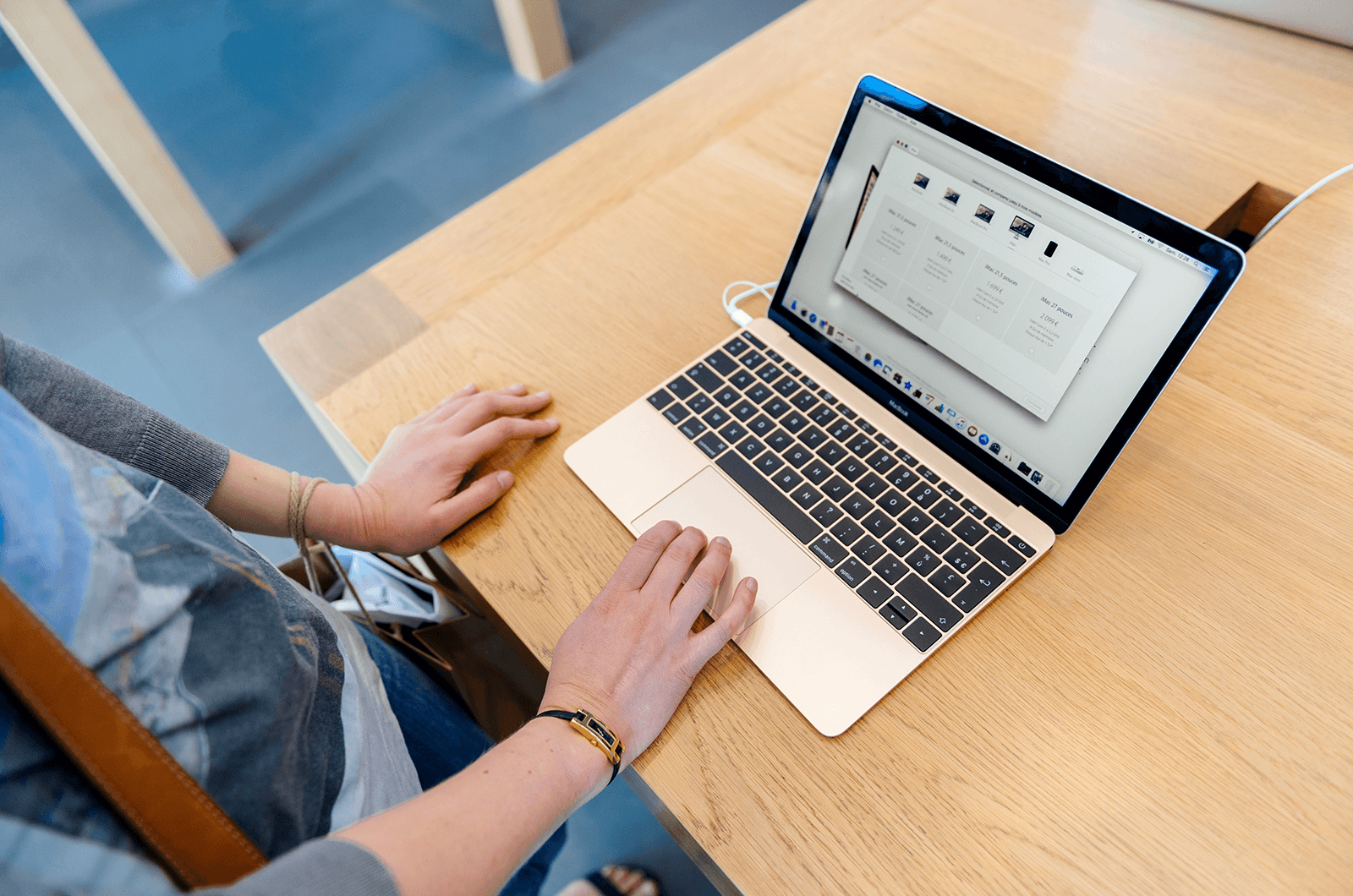 You've just begun delivering your work presentation—a speech using PowerPoint. You've planned it meticulously, practiced countless times, and things are going just fine … until your computer screen freezes, leaving you frantic to fix the problem.
Technology—it's great when it works, helping to create visual elements to enhance your speech, but one little issue and everything can go off-track. The last thing you need is to be flustered and appear unprofessional. I've seen it all too often. And it's happened to me.
However, you can take steps ahead of time to avoid such mishaps. Dare to prepare.
First off, never assume everything will work out like it's supposed to or as you expect. Be prepared for anything and have a plan B (and C) for all contingencies.
Second, keep in mind that your presentation materials are not your presentation. Technologies such as Keynote and PowerPoint are support materials. Your talk should stand on its own if need be.
And, third, if something does go awry, go with the flow, keep your cool, and move on.
Here are some tips for heading problems off at the pass:
Always arrive early to get things hooked up and tested. The last-minute, down-to-the-wire, harried hookup is no one's friend and will bite you more often than not.
If using a laptop, make sure you have power. Is your battery fully charged and do you have access to a power outlet? It's always best to have access to a power source with battery as your backup, not the other way around. Never expect your battery to be fully charged, because someday it won't be.
Make sure the projector, microphone, and speakers are working. Have all the right connections and cables with you. Never assume the venue where you are speaking will have what you need. Bring extras; have adapters and extensions.
Unless there is some very important reason that necessitates traveling light, don't put your presentation on a USB flash drive or memory stick and expect to just plug into whatever the venue might provide. If you do (and even if you don't), make sure your presentation is fully "packaged" to go. Use universal fonts and imbed them in your presentation file. Make sure all your media is right where you linked to it. This can be complicated, so it's best to not use video clips and to keep things simple if you use a device other than the one you used to create your presentation.
Don't rely on having an internet connection by imbedding hyperlinks you expect to show during your presentation. Take screenshots and then imbed the links so you can click to them if you have internet, but also have a reference if you don't. And be sure to establish your device's internet connection before you go on if you'll need it.
Finally, make sure you have all notifications, warnings, and apps turned off to avoid pop-ups and update interruptions.
Room for Zoom
As Toastmasters members well know, many people are meeting remotely these days via tools like Zoom and Microsoft Teams. These applications are wonderful to have—when everything works, but they can also present frustrations and limitations, especially for those new to using them. The problems I most often encounter or notice in electronic group meetings are the limits of participants' equipment, technical savvy, and/or connectivity. Any of these can distract, hamper, delay, or frustrate communication.
If something does go awry, go with the flow, keep your cool, and move on.
Be sure that the meeting host tells participants in advance what they'll need as far as apps and connectivity. Each participant should make sure they will have adequate bandwidth (whether by Wi-Fi or cellular data). And if you're the host, run a test connection well before the meeting so you can address any questions or problems. (For more tips about meeting or presenting online, check out Toastmasters Online Meeting Tips.)
Above all, when it comes to presenting with technology, even if you've tried to avoid potential problems by being prepared, know that things can go wrong. Don't spend time making apologies or fiddling with the equipment. Keep your cool, move on, and keep on track.
---
Gregory E. Zschomler
is a freelance writer, author, presenter, and professional multimedia artist. He's worked with all manner of technology in colleges, conference centers, churches, and theaters for more than 40 years.
---
---