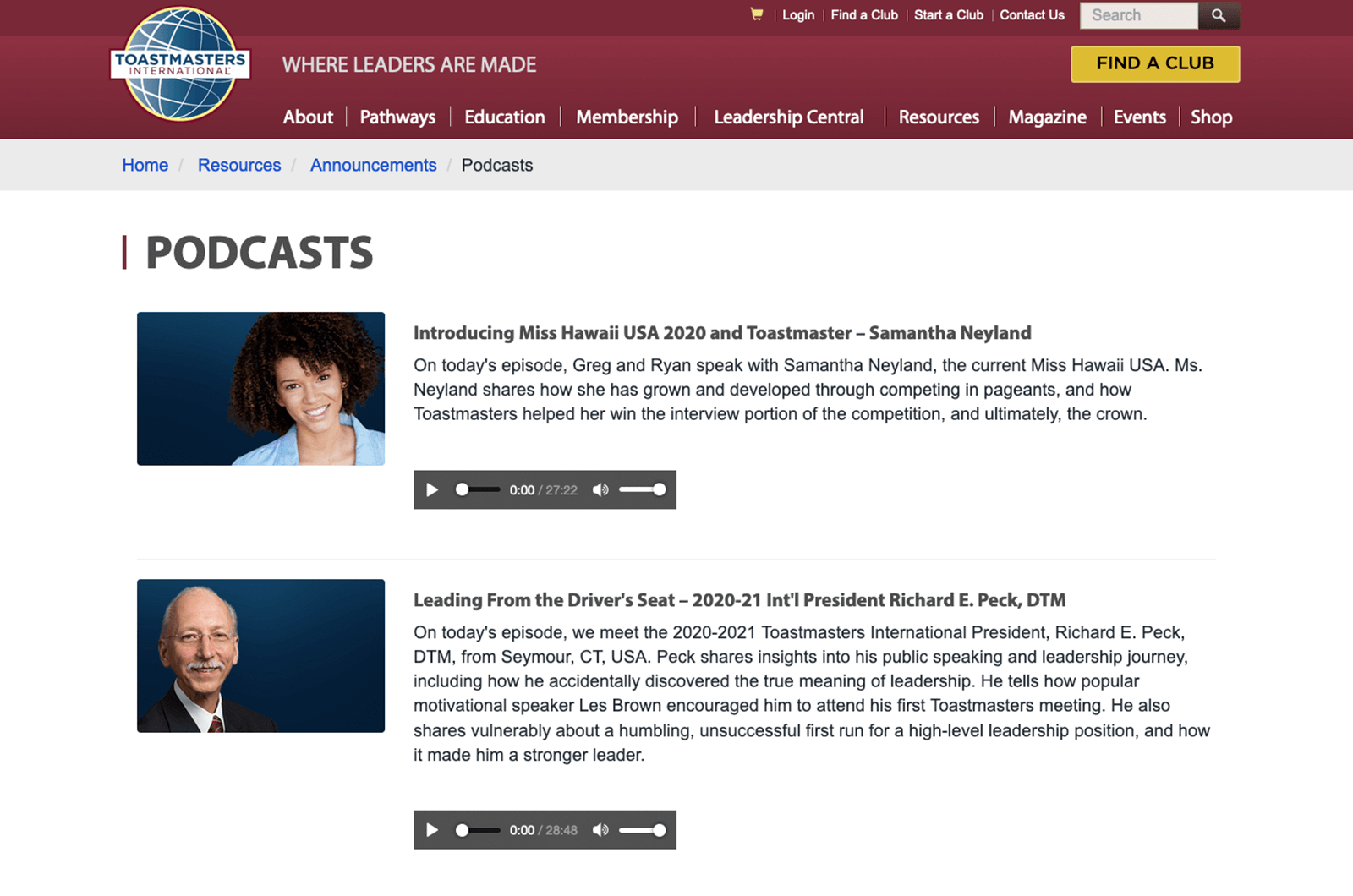 Tune in to The Toastmasters Podcast
If you're looking for some fresh and interesting content to listen to, check out episodes of the official Toastmasters Podcast. Hosts Greg Gazin, DTM, and Ryan Levesque, both of whom are Toastmasters, interview members and experts from around the world on a broad spectrum of communication and leadership topics. Get to know Toastmasters World Champions and Accredited Speakers; learn how to build meaningful connections; hear from an expert on why emotional intelligence matters, and much more. You can find additional information on the podcast website.
*Check back in January 2021 for an article by Greg Gazin about the possibilities of podcasts.
Plan for Nashville!
It's not too early to be thinking about Toastmasters International's next convention at the Gaylord Opryland Resort and Convention Center in Nashville, Tennessee. Mark your calendars for August 25-28, 2021.
Anatomy of a Toastmasters Meeting
Do you ever wish you had an easy way to explain meeting roles to guests and new members? You can now share this one-page document "The Anatomy of a Toastmasters Meeting" with them! Thank you to Angel Rios of San Juan Toastmasters for creating the original version of this document and allowing us to share it.
Feel Confident in Online Meetings
Social media is a great way to recruit prospective members for your club, especially during the global pandemic. If you are looking for a way to engage with people on your social channels, share the "Feel Confident in Online Meetings" infographic! This graphic outlines tips to feel confident and find success while participating in online meetings and can help potential Toast­masters understand how they can grow as a member.
---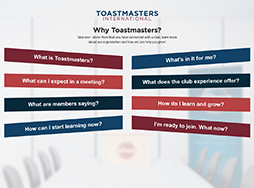 ---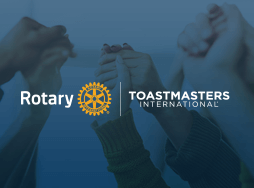 ---