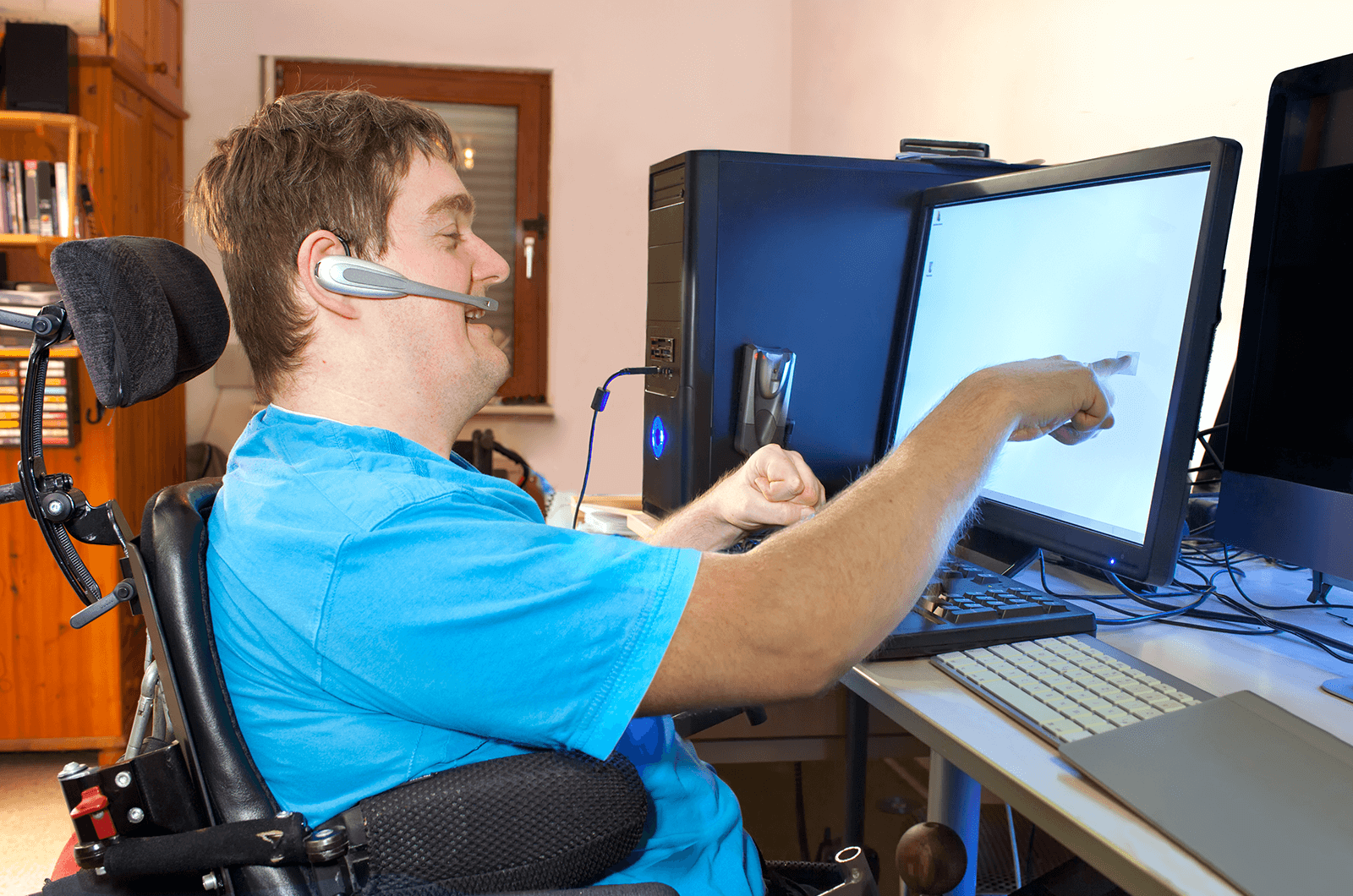 With the majority of Toastmasters clubs moving online, inclusivity is still an important aspect of a successful club. That means creating an atmosphere that works for everyone, regardless of ability or circumstance.
Some members may find meetings difficult to follow due to background noise, poor sound quality, or hearing loss. Others may be able to hear the meeting, but have trouble seeing it online, perhaps due to screen setup, sunlight, screen size, or visual impairments. Physical challenges as well as technical issues may make it necessary to use a keyboard for commands. Every platform has its own settings for accessibility, but there are three that are common to all platforms: Captioning, keyboard shortcuts, and access to audio description can all make your meeting more comfortable for everyone. In addition, screen readers (used in conjunction with headphones) in a meeting provide an alternate method for reading the agenda.
Members with hearing challenges have a number of ways to add captioning to an online meeting. All platforms have closed-captioning options in the program or a third-party application, such as Caption This or AutoCap, both of which can insert captioning for any members in a video meeting who need it. All platforms have a chat function where attendees can type messages to the group or one member. Someone can be assigned to type for a member who is having issues hearing the meeting.
For members who access online meetings through tablets or smartphones and have physical limitations, there are keyboards designed to manage commands, such as screen view and recording the meeting. Keyboard commands are faster than maneuvering with a mouse or using a touch screen and can be used in areas where there is very little space to manipulate a mouse. They also allow a user with a tablet or smartphone to use the system without turning off video to reach the menu commands.
If members have trouble seeing meeting elements—either because of a visual impairment or due to bright sunlight or a smaller screen on a cell phone or tablet —find out if they have someone who can sit next to them and provide audio description, or suggest they use a screen reader. A screen reader reads out all screen elements such as menu drop downs, application names, and file names. Another option is to ask the member giving the speech or performing the role to describe what their picture, prop, or graphic looks like. For members who may not be able to see the meeting timer, providing an auditory prompt at the designated times in a speech or role can be helpful. For members who may need all the elements on the screen, including menus and labels, a screen reader can be used. It's used primarily by people who have a visual impairment. All operating systems have one of these, and there are also third-party apps, such as NVDA, that can be used to describe screen features.
Making meetings accessible benefits not only people with certain impairments but also those in other situations. Some members may not have reliable internet access, or internet access may be so expensive that not all members can afford it. Some clubs have made it possible to attend via conference call using a standard phone. Open description during the meeting will allow members with visual disabilities to participate in roles and provide evaluations, and it will also help members who are using a conference call method of attending. Closed captioning will not only help members with hearing impairments but also those who are attending in a public place and not able to use sound. Keyboard commands can be used in place of a mouse for people with physical limitations. These strategies allow virtual doors to be opened to more members in more places than ever before.
Members are accessing meetings in many different ways. By using available technology to make your meetings more accessible, you can reach more members than ever before.
---
Jennifer Aucoin
lives in Brantford, Ontario, Canada, and is a long-time member of Toastmasters and a current member of Great White North Online Toastmasters. She is a past club coach and Area Director. She holds a degree in disability studies and has spent 30 years history in the field as community support person, activist, and advocate for inclusion.
---
---