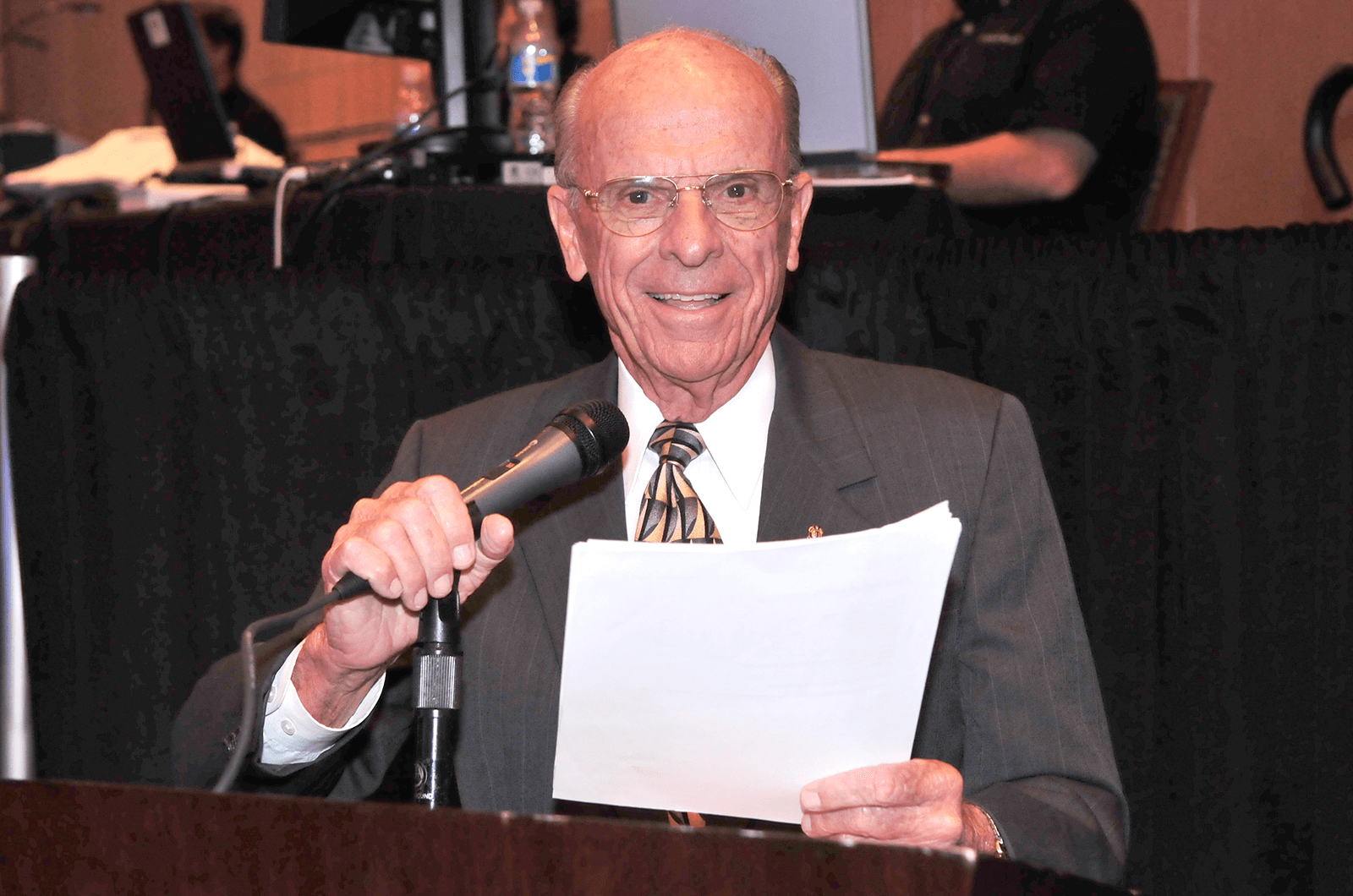 The Toastmasters world lost one of its most venerable members on October 9, when Don Ensch died at the age of 94.
He was, amazingly, a member for more than 60 years. Ensch even recalled speaking several times to Toastmasters International founder Dr. Ralph C. Smedley. He served in leadership roles on the Toastmasters Board of Directors (1981 to 1983) and earned designations as an Accredited Speaker and a Distinguished Toastmaster. Perhaps most memorably, Ensch served as the announcer for the annual Toastmasters International Convention for many years, becoming known as "The Voice of Toastmasters." His deep, booming voice and impeccable appearance made him well-known to legions of convention attendees.
A longtime citrus grower in California, he co-founded the Sandpiper Toastmasters Club in Ventura, California, in 1976. Ensch was known as a staunch advocate of Toastmasters principles and protocol, and he will be missed by many.