Press play to hear advice from the author on overcoming roadblocks you might encounter on the path to becoming a great speaker.
Each one of us joins Toastmasters for our own reasons. Some of us want to improve our leadership skills, others our communication skills. For some of us, becoming a good speaker is enough. Still others among us may aspire to become a World Champion of Public Speaking, a professional speaker, or, perhaps, a top presenter within our company. In such cases, good is not good enough. We need to strive to be great. How do we do that?
The quick answer is become a master in the three areas of speaking: message, structure, and delivery. But again—how do we do that?
It all starts with an attitude. The Toastmasters system is great. It is easy, however, to just focus on, say, completing a path in Pathways, as if that is the end goal. Yes, we will improve, but to really grow, we must use the system as a "pathway" to our true goal. And, we must take responsibility for our own growth. This is true regardless of the level to which we aspire, but it is particularly true if we wish to achieve a higher level, such as becoming a paid speaker or flourishing in speech contests.
Let me suggest a three-step process to point you in the direction of your goal.
Step one: Become aware of what you don't know.
It is easy to think we are close to expert level. I remember hosting a radio show in college. I thought I was pretty good, and one night I recorded my show to find out just how good I was. When I listened to it, I made a startling discovery: My voice was bad—really bad. It was high-pitched and nasally. I couldn't stand to listen to it, so I decided to improve, eventually discovering the technique for a broadcast voice.
We must take responsibility for our own growth.
Fast-forward many years. I was a Toastmaster and a District winner of the Tall Tales Speech Contest. Again, I thought I was good. Then I attended a meeting of the Founder's District Speakers Bureau, essentially a club for aspiring professional speakers. Our guest speaker that night was Darren LaCroix, the 2001 World Champion of Public Speaking. As part of his presentation, he gave an extended evaluation of one of the speakers. While kind, he was thorough and candid—for 30 minutes. He was not evaluating me, but my reaction was the same it had been that night at the radio station. I became aware of just how much I needed to grow and educate myself in every element of speaking, particularly speech openings and using the stage. And I made it my mission to achieve those goals.
Step two: Spend time around people who can inspire you.
If you are a member of a general Toastmasters club, you might want to join an advanced one as well. A good advanced club can provide a high level of feedback from a number of accomplished speakers. Or you might want to hire a coach or attend a workshop on speaking skills.
You can also plug into online resources available from a variety of sources, such as Darren LaCroix and fellow World Champion of Public Speaking Craig Valentine, as well as Hall of Fame Speaker (and former Toastmaster) Patricia Fripp. I have gained something from the resources offered by all three and highly recommend them. In fact, part of my morning routine is listening to a short segment of Patricia's training. Not only are these good review sessions, they inspire me to keep improving.
Step three: Select a small group of skill areas and become expert in them. Because of my experience in radio and voice-over narration, I decided to improve my speech delivery, studying it in depth. It is now my core area of expertise in training and coaching, and I am studying several additional areas in my continual quest to improve.
If you are looking to grow and don't know which speech areas to work on first, I suggest starting with delivery, structure, or openings. Growth in your speaking skills starts with a mindset—a decision to improve and an acceptance of responsibility for your own improvement. It then is followed by pulling together the resources that can help you grow and making a concentrated effort to achieve that growth.
But then again, that is true whatever your goals. Dedicate yourself to moving from good to great. Then fasten your seat belt and begin your journey.
---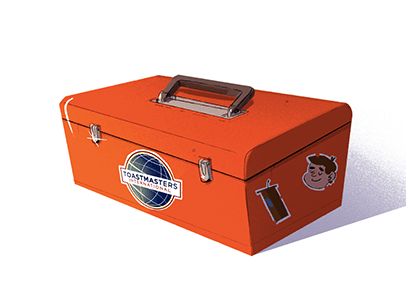 ---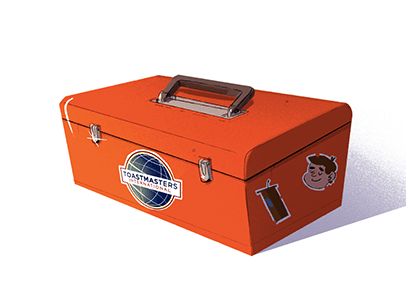 ---