I wrote this column while sitting in an airport waiting for my flight home to Texas. Glad to be returning home after an invigorating trip to World Headquarters in Colorado, I realized that, because of Toastmasters, I feel at home in 143 countries around the world. I am grateful that you, like so many members in countless countries, have welcomed me to your club meetings, districts, regions and—especially—into your hearts.
As we end the 2018–2019 program year at the end of this month, I want to express my gratitude for the priceless gift of diverse, global friendships—a benefit I never expected. I now see this as one of the most valuable assets we offer, the "hidden" gold of our organization. I hope all members can forge similar connections and cherish and nurture them as I do.
From the start of my executive leadership journey in 2015 at District 5 in California to my district visits around the United States and then to France, the Czech Republic, Hungary, Sweden, Denmark, Germany, South Korea, China, Australia, Malaysia, Indonesia, Taiwan, New Zealand, India, Sri Lanka and Dubai, we have shared countless golden moments together.
During this journey, I have asked myself how we have progressed as an organization since I joined Toastmasters in 1990. How are we stronger? How are we weaker? The most significant positive change in our organization is the phenomenal global expansion.
For the first time in organizational history, most members are now in countries outside North America (51.2 percent). Region 13, for example, in India and Southeast Asia, now comprises 12 percent of global membership, while Region 14 in China, South Korea, Japan and the Philippines makes up more than 8 percent of our members. We truly are a global organization!
To continue this growth we all must commit to maintaining club quality: We need to provide a consistent, fun and quality club experience for every member and guest. We need to support each member in achieving their personal and professional goals through skills gained in Toastmasters.
Consider whether your club is stronger as you near the end of this program year than it was on July 1, 2018. A stronger club means a stronger district and a stronger organization.
May and June are our "beat the clock" membership-building months. I like to think of it as the "Be One, Bring One" membership-building effort. How many guests have visited your club this year? Of those, how many joined? It's important for clubs to follow up on visitor requests and new club leads, and to personally share the educational wealth of the organization with others. Invite your coworkers, friends and relatives to experience the gold of Toastmasters!
Watch the video below to discover how members from different countries and backgrounds have benefited from Toastmasters, and then share with guests, friends and colleagues.
---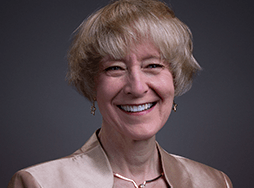 ---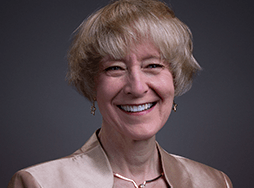 ---