Congratulations to all of you who have stepped up to leadership for the 2019–2020 program year! Many of us joined Toastmasters to find our voices but soon found leadership is one of the premier advantages of membership.
In 2011, we rebranded our organization with the tagline "Where Leaders Are Made." Back then, I heard members say, "But we are a communication organization!" I agree that we are, but with over 100,000 members in leadership roles influencing our organization on an annual basis, I certainly believe that we "make" leaders. I am just one example. I have gained invaluable skills during my leadership journey and continue to improve my leadership abilities.
What do you want to achieve this year in your leadership role? How will you reach your personal goals and lead your club, area, division or district to achieve theirs?
On a recent visit to Indonesia, I reconnected with Past International Director Maimunah Natasha, DTM, with whom I served on the Board from 2003 to 2005. She inspired me then and she inspires me today. She gave a presentation in Jakarta titled "The Value of Life." Her message was crystal clear: "The value of life is not about what you get but what you give."
"Will you give more than you receive as a Toastmaster this year? ... You have the opportunity to positively impact our organization through your personal leadership."
In her many leadership roles at the club, district and international levels, she has mentored countless members. When she served as District 51 Director, her district chartered 58 new clubs and was ranked No. 1 in the world. She set high expectations for herself and led by example. Today, she credits Toastmasters for her success in creating a company of 350 trainers leading workshops throughout the year. She is a role model for our core values and for servant leadership.
What will you achieve in your leadership journey this year? Will you give more than you receive as a Toastmaster this year? Every leader has responsibilities to fulfill; every member has a role to support them. You have the opportunity to positively impact our organization through your personal leadership. Most of all, you have the opportunity to demonstrate "how leaders are made."
LARK DOLEY, DTM
International President
---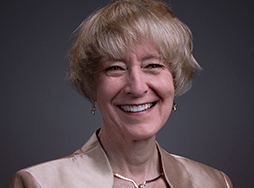 ---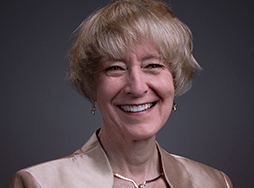 ---