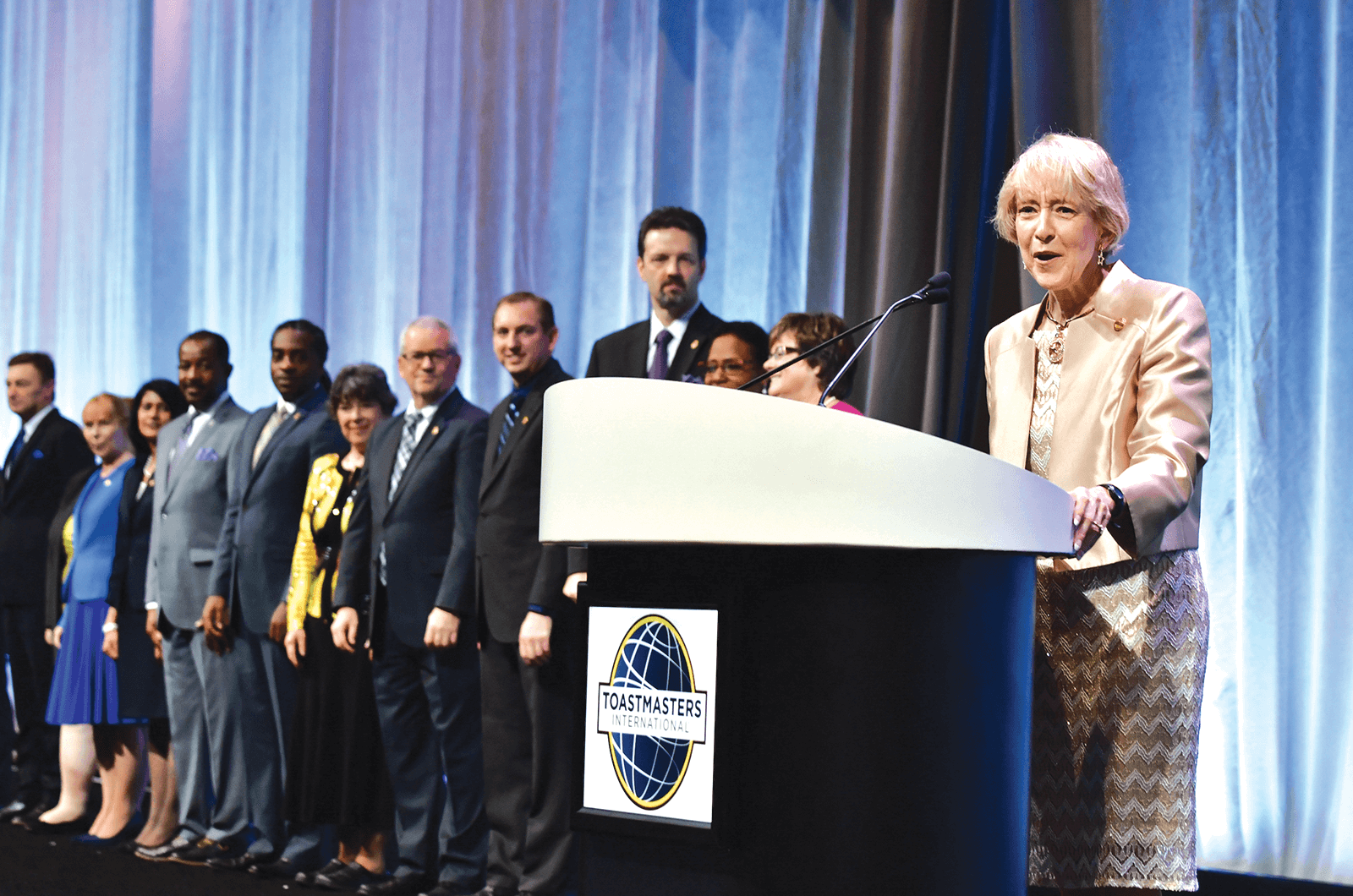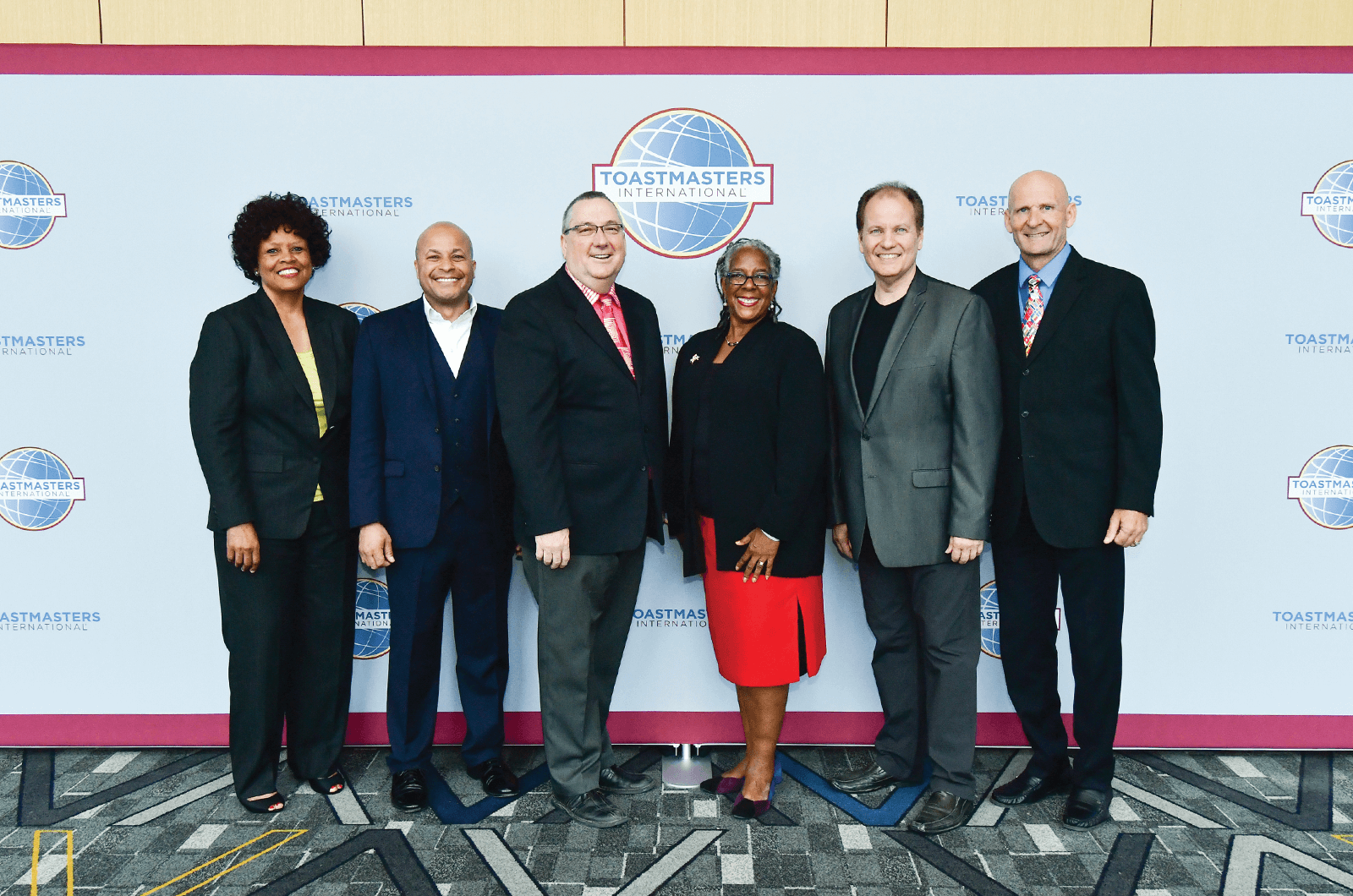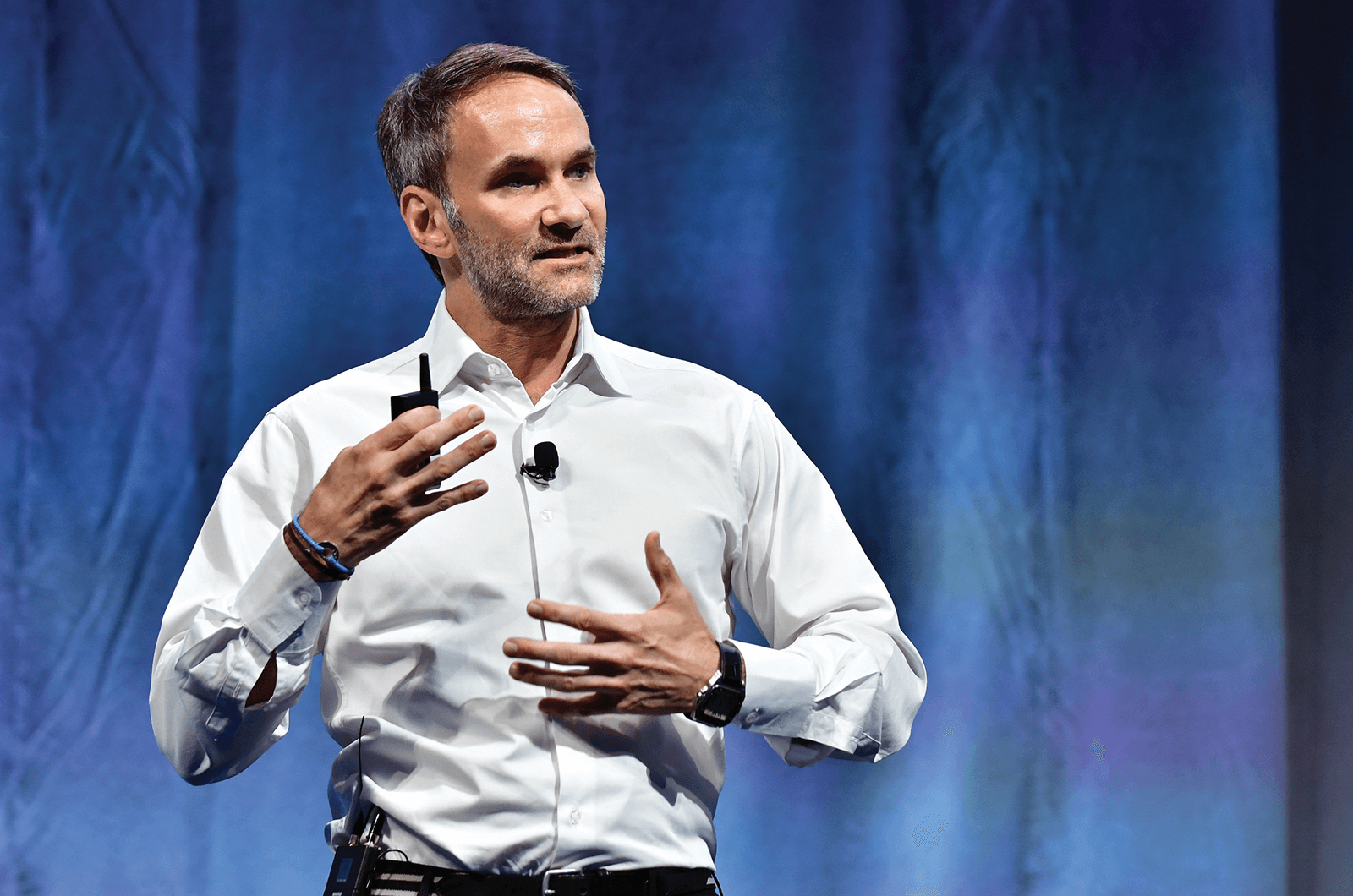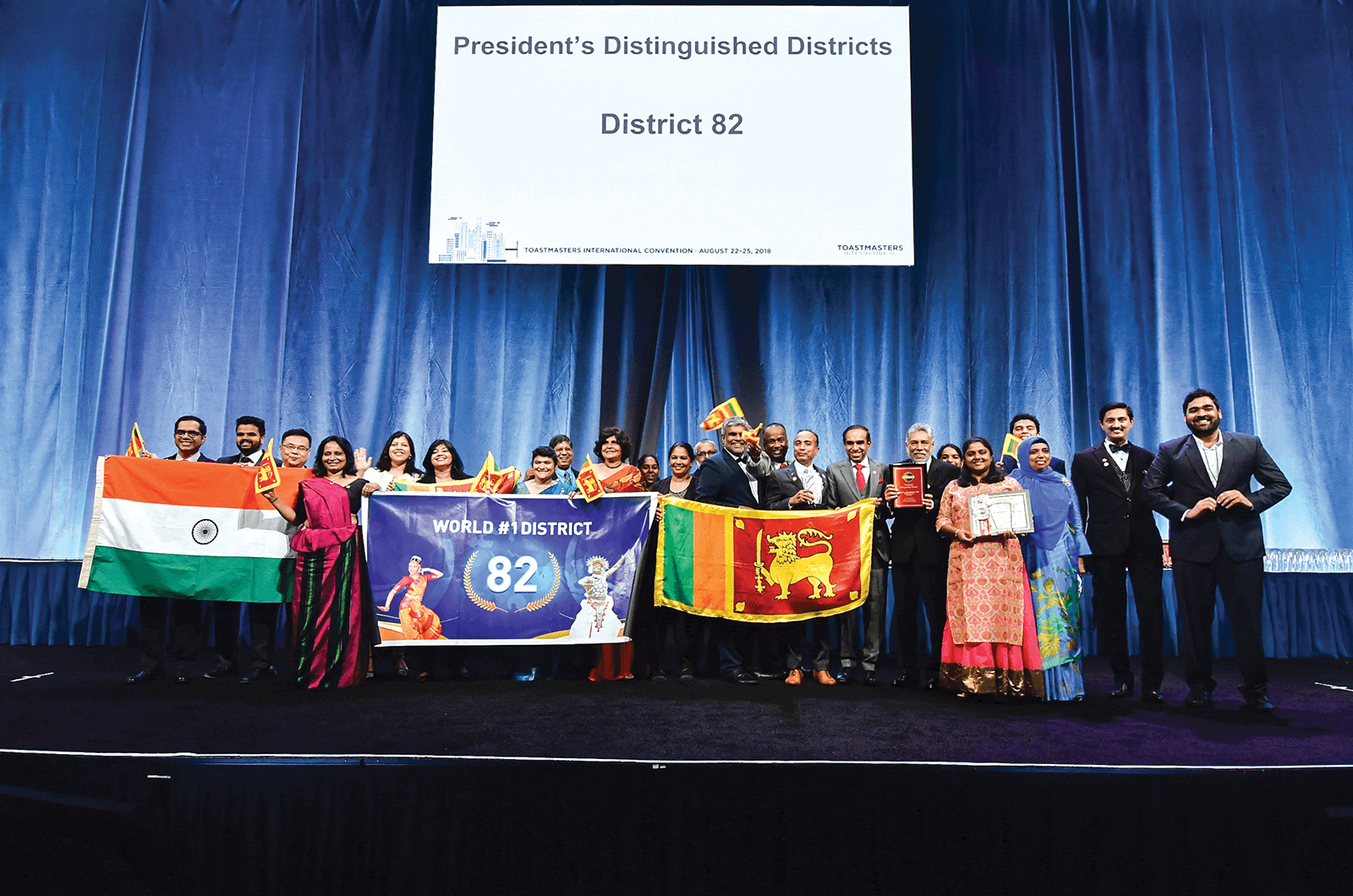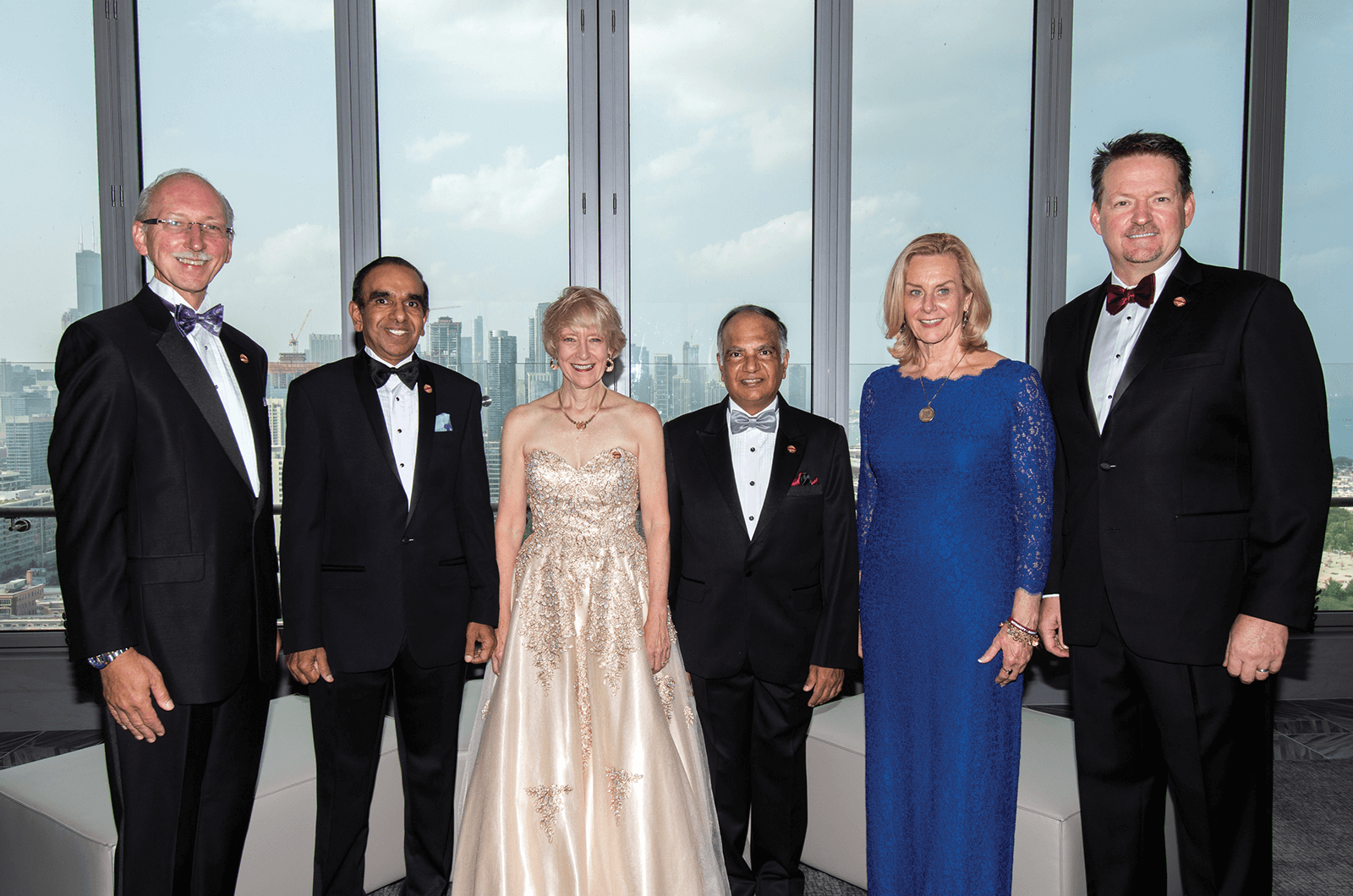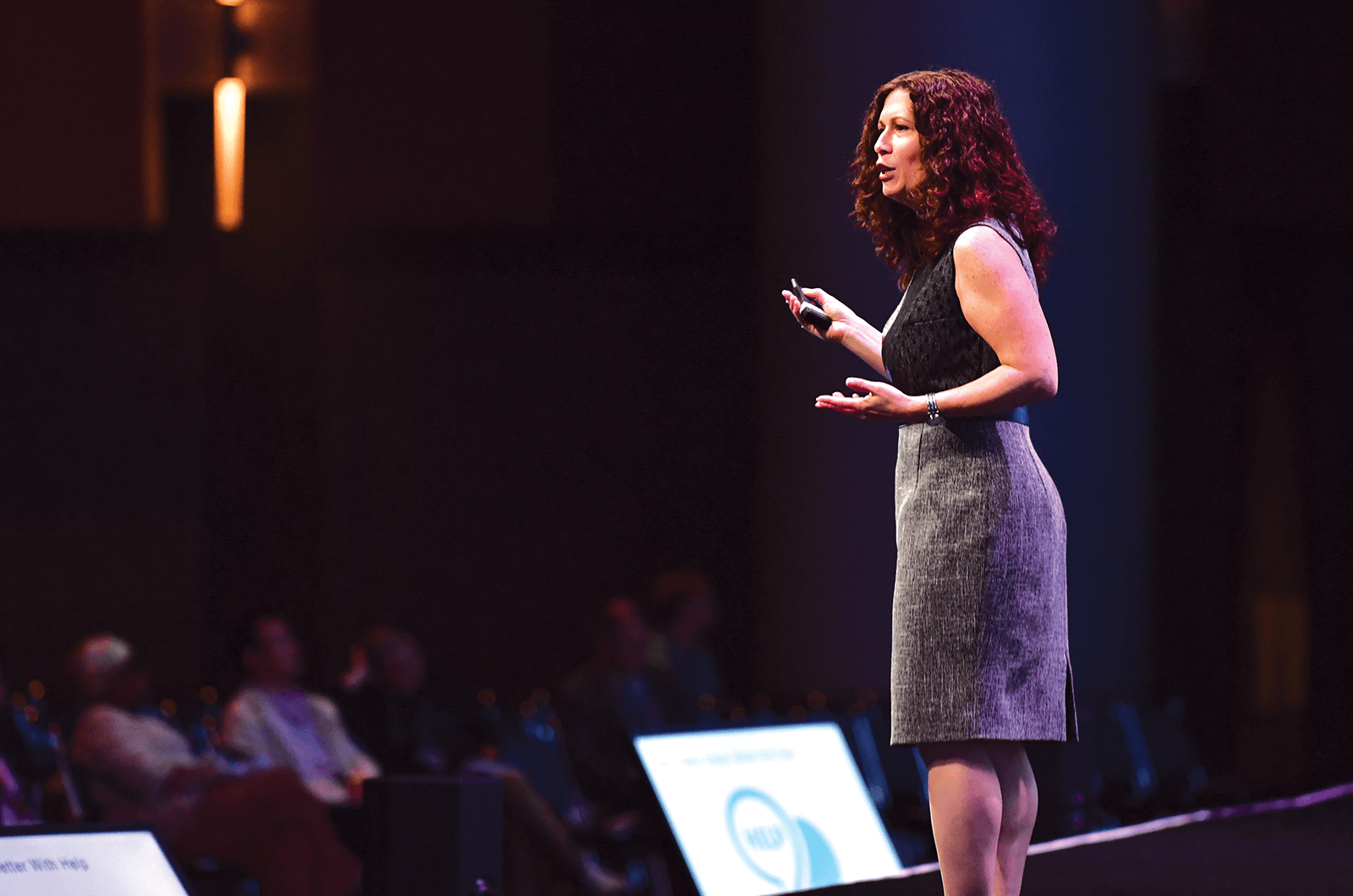 ---
The 87th Annual Toastmasters International Convention was held August 22–25 in Chicago, Illinois, United States. More than 2,100 members gathered at the Marriott Marquis and McCormick Place Convention Center to learn from educational presentations, vote for their favorite candidates, cheer for 106 semifinalists in the International Speech Contest and watch 10 finalists vie for the
World Champion of Public Speaking
title.
Members traveled to Chicago from 76 nations, with 641 Toastmasters attending the International Convention for the first time. In addition to educational presentations and speech contests, attendees enjoyed optional activities, such as a river boat tour of Chicago's famed architecture and the Smedley Step Challenge, which raised more than 5,000 for the Ralph C. ­Smedley Memorial Fund®.
The Opening Ceremonies included the traditional flag parade with members dressed in national costumes carrying the flags of more than 100 nations in which Toastmasters has a presence, demonstrating the global reach of the organization.
Past International President Jana Barnhill, DTM, gave a brief and moving presentation on the topic of hope, encouraging Toastmasters to take in all the positivity and joy experienced during the convention "and take it home with you and sing that song and share the light of hope for all the world to see." Barnhill spoke, in part, to honor her late husband, Past International President ­Robert "Bob" E. Barnhill III, who passed away in May of this year.
During his opening statements, Immediate Past International President Balraj Arunasalam, DTM, highlighted the changes and accomplishments during his year in office, including the relocation of World Headquarters from California to Colorado and the wide adoption of the Pathways education program.
In his presentation, "Follow Me," keynote speaker Steve Gilliland asked the audience to consider whether they were "driven by purpose," and encouraged Toastmasters to inspire everyone they meet to make a difference. Because Toastmasters are leaders, he argued, they should do their best to spread joy and hope to others.
Annual Business Meeting
During the Annual Business Meeting, Proposal A was approved. Proposal A amended the Bylaws of Toastmasters International to enable the Board of Directors to provide an alternative process for the Advisory Committee of Past Presidents (ACPP) to conduct business when a quorum is not present. As the amendment passed, Policy 11.4: Board of Directors Committees was automatically amended.
Accredited Speakers
This year, a record number of 24 applicants sought the Accredited Speaker designation at Level 1. From that group, nine applicants advanced to Level 2 during the convention, where they gave their final qualifying presentations to a large convention audience. The following six candidates earned the title of Accredited Speaker: Edwin W. Ettinghausen, ACB, from Murrieta, California; Greg Wood, ACS, ALS, from Winnipeg, Manitoba, Canada; Maurice DiMino, ACB, from Canoga Park, California; Tamara Smiley Hamilton, ACG, CL, from Reston, Virginia; Terry Watson, DTM, from Chicago, Illinois; and Valda Ford, DTM, from High Point, North Carolina. They are all professional speakers who combine expert knowledge in a particular subject with mastery of the spoken word. Speakers who meet the necessary criteria are invited to apply for the Accredited Speaker designation between January 1 and February 1, 2019.
Golden Gavel: Keith Ferrazzi
The Golden Gavel award was presented to Keith Ferrazzi for his leadership in the field of networking and relationship-building. His two books, Never Eat Alone and Who's Got Your Back, were both New York Times best-sellers. Ferrazzi gave a presentation explaining his philosophy of "leading without authority" and the positive impacts of cultivating more meaningful relationships. Toastmasters' most prestigious award has been given annually since 1959 to an individual distinguished in the fields of communication and leadership.
Hall of Fame
During the Hall of Fame ceremony, 10 Toastmasters districts were recognized as President's Distinguished, five were recognized as Select Distinguished and five as Distinguished. The Board also announced a new district designation, Smedley Distinguished, with details to follow in the coming year.
New Executive Committee
Lark Doley, DTM, of Jonestown, Texas, United States, was installed as the new International President during the President's Inauguration. She brings 25 years of Toastmasters experience along with a business background in technology and entrepreneurism. Deepak Menon, DTM, of New Delhi, India, is the new International President-Elect. Richard E. Peck, DTM, of Seymour, Connecticut, is the new First Vice President. Margaret Page, DTM, of Delta, British Columbia, Canada, is the new Second Vice President. Balraj Arunasalam, DTM, is now the Immediate Past International President.
Education Sessions
Seven education sessions were led by professional speakers and communication and leadership experts, who each
spoke for about one hour, sharing insight into their specific areas of expertise. These education sessions are available to view anytime on Toastmasters On Demand. Session presenters were:
Johnny Campbell – Embracing the Winds of Change:
Adjust Your Sails
Pat Johnson – Building and Sustaining Vibrant Corporate Clubs
Sarah Khan – #BeginWithin
Eldonna Lewis Fernandez – Think Like a Negotiator: Ways to Create Win-Win Results
Mohammed Murad – Is Leadership for Me?
Lars Sudmann – The Innovative Toastmaster
Michelle Tillis Lederman – How to Get What You Want:
Influencing Others Into Action
Speech Contests
Of the 106 semifinalists in the International Speech Contest,
10 finalists emerged to compete for the World Championship of Public Speaking: Wiwiek Najihah Binte Hairudin, J.A. Gamache, Kenny Ray Morgan, Eric Feinendegen, Al Frederick Lacorte, Kwong Yue Yang and Kevin Matthew Johnson. The first-place winner was Ramona J. Smith, and second- and third-place winners were Zifang "Sherrie" Su and Anita Fain Taylor (See pg. 16 for more details on the top three.).
The 2018 Video Speech Contest (a category for members of undistricted clubs) had 11 competitors from all over the world. First place went to Bethany Boring, ACS, ALB, from Palm Bay, Florida with her speech "Hold My Right Hand." Second place went to Ankur from Istanbul, Turkey, and the third-place winner was Job Mogire, ACB, CL, from Nairobi, Kenya, East Africa.
If you missed this year's convention, you can start planning to attend Toastmasters International's 88th Annual Convention in Denver, Colorado, in 2019. For more information on the event, please visit the Toastmasters website.
---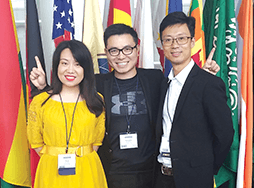 ---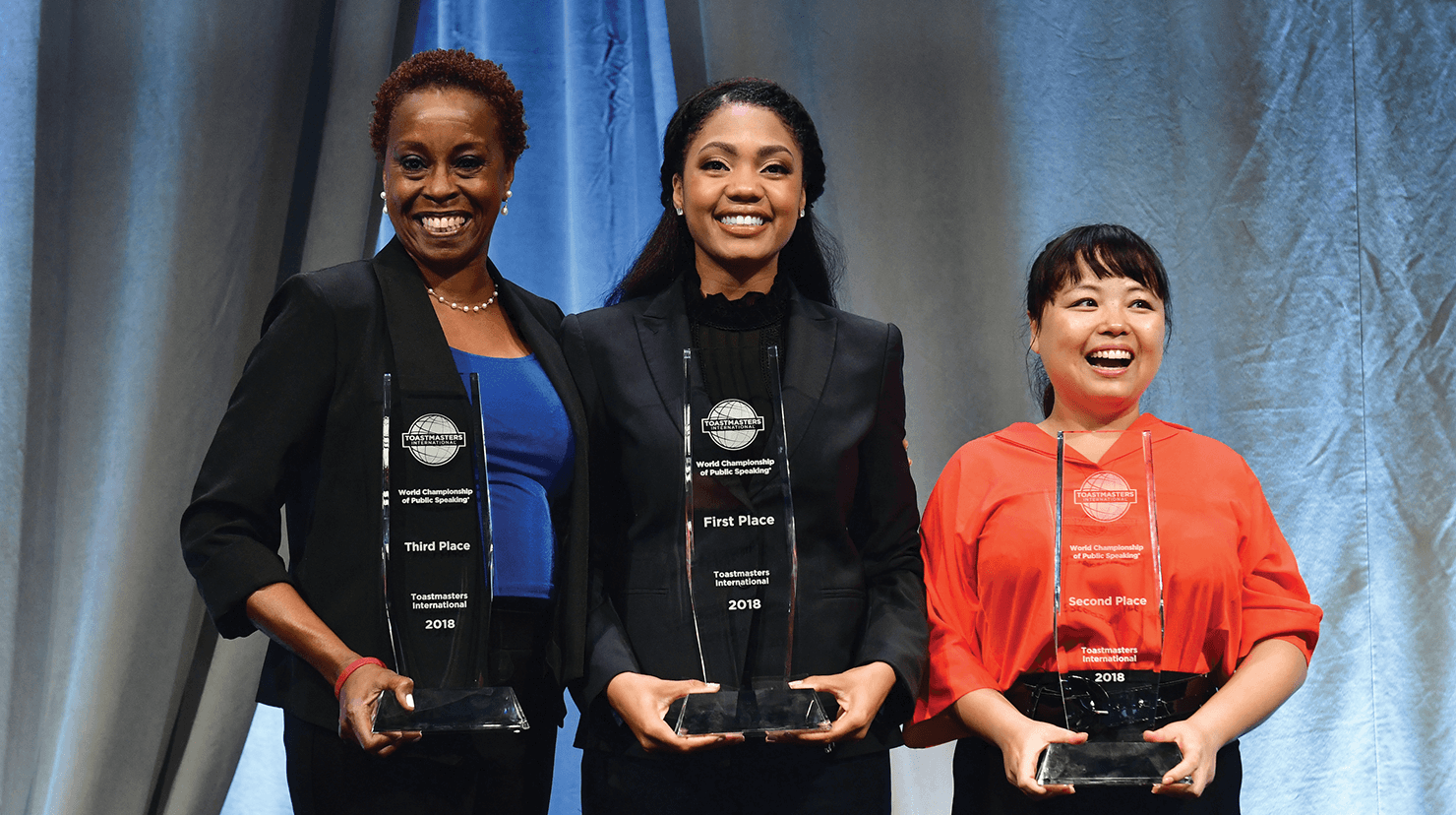 ---