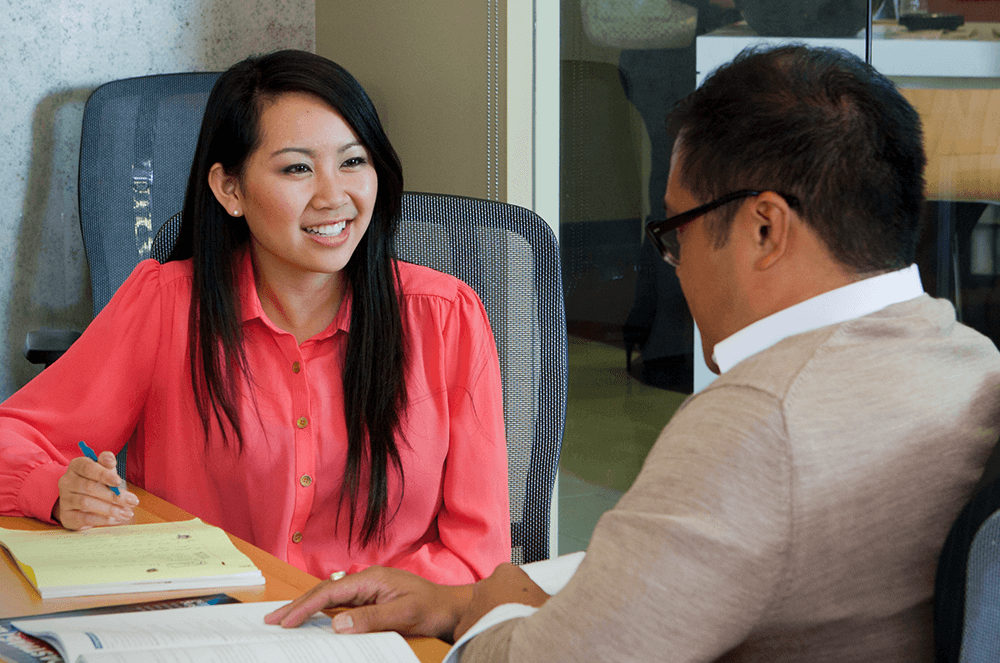 "Tell me about yourself," says the stranger you hope will hire you. Introducing yourself and putting your best foot forward during a job interview can be intimidating, but Toastmasters can help ease your fears by making the job search process more manageable and better prepare you to answer questions on the spot.
Yasuji Kitamura, a member of Kyoto Toastmasters in Kyoto, Japan, wanted to improve his communication skills in English as he was considering changing jobs, and felt the language boost would benefit him. He also wanted to "engage in discussions with people from diverse backgrounds who hold different perspectives."
He discovered Silicon Valley Entrepreneurs Toastmasters Club (SVETC) in Santa Clara, California. SVETC has two meetings a week, both online. One meeting focuses on helping entrepreneurs develop skills they need to make their business a success and the other is a "career session." Each month, a member leads a professional pitch session where attendees learn to pitch themselves during an interview, an idea to their boss, or a new project or initiative to their team.
Thanks to these club meetings, Kitamura was able to practice his English and his interviewing skills. He has been a member for three years and found a new enthusiasm for job searching.
"I found that job searching is an opportunity to re-question what I wanted to do. I learned that I need to understand my strengths and weaknesses. I learned a lot about teamwork and how to work with a tough boss. I am more confident in my job search," he explains.
In this video, members talk about the communication and leadership skills they've learned in Toastmasters that apply to the business world.
Practicing Makes Prepared
Deborah Mannia and Robert Costa are longtime members of SVETC who wanted to find a way to help people in employment transition. They noticed massive layoffs in the technology industry and wanted to develop a plan to help job seekers gain confidence and reduce nervousness, while improving their interview and business communication skills.
In August 2022, Costa began to develop the idea of "career sessions" after being inspired by a visit from Toan Dinh, a native of Vietnam. Dinh was concerned that his Vietnamese accent would be a distraction during job interviews.
"I felt that Toan was not the only person who would benefit from interview practice," said Costa.
The first career session meeting took place in November 2022. It is not a typical Toastmasters meeting. There is time for only one prepared speech followed by an interview session.
Toastmasters is one way to help job hunters find the resources and skills they need to move on to their next opportunity.
Costa leads the interview session as the "interview master" in the place of a Table Topics® session. An attendee can speak for 90 seconds answering a job interview question. Another attendee then evaluates the answer and receives a question themself and so on. Some of the interview questions include, "How do you handle a difficult relationship with a coworker?" "What do you do when your company's priorities change?" and "How do you handle conflict?"
The club also invites subject-matter experts, human resource professionals, hiring managers, and career coaches to give presentations on job-seeking related topics. "We encourage participants to use the chat room often and to include their LinkedIn URLs in the chat so they can make connections with others," said Mannia.
Many members and guests have found value in these sessions, including Kitamura and Dinh. According to Costa, "Toan has really come out of his shell since the career sessions began."
Prep for Impromptu
Simply participating in Table Topics can improve impromptu speaking skills, therefore, helping job seekers answer any question asked of them in an interview.
Karen Bradakis of ImageMasters Toastmasters in Salt Lake City, Utah, is now retired, but she credits Toastmasters with helping her when she applied for jobs. "I know that Toastmasters did help me by helping to build my self-confidence and have a stronger voice when I was applying for jobs," she says. "I was shy and didn't speak loud enough about myself. I saw the importance of being prepared for an interview. Though I didn't know all the questions that would be asked in the interview, I could guess before the interview what some of the questions could be. Toastmasters helped me … be able to think on my feet."
After the Search
Toastmasters has been attributed to helping members develop confidence, not only for job searches but also for career growth. Mamadou Ndiaye is a member of the SickKids Toastmasters club in Toronto, Ontario, Canada. He joined Toastmasters at the suggestion of his boss.
Ndiaye cites the direct feedback he gets at Toastmasters meetings as a plus. "Every meeting is an opportunity to try new roles and make mistakes so I can learn from self-reflection and feedback from other members," he says.
Rich Hopkins, DTM, of Solar Speak/Professional Presenters, in Broomfield, Colorado, agrees that member feedback is valuable for job seekers and seasoned professionals. As a presentation consultant and author, Hopkins uses his Toastmasters experience to help his clients. "I have worked with many people on their workplace presentations, as well as on their pitching skills for networking events," he says. "Knowing when and how to speak, as well as when and how to listen, aren't skills taught in many environments outside of Toastmasters."
Job seeking can be stressful. Toastmasters is one way to help job hunters find the resources and skills they need to move on to their next opportunity. Mannia refers to SVETC's career sessions as a community service. "I have seen many success stories," she says. "It is important to practice and develop more concise answers to job interview questions. Toastmasters provides a non-threatening environment that allows people to develop the skills they need."
Watch this Toastmasters International webinar for extra tips on how you can stand out at your next job interview.
---
Peggy Beach, DTM
is a freelance writer and communications instructor in Raleigh, North Carolina. She is a Past District 37 Governor. A member of the Hi Rise Toastmasters in Raleigh and the Top Triangle Toastmasters in Morrisville, she is available at
writereditorpeggybeach@gmail.com
.
---
---