When Greg Gazin, DTM, of Spiritual Living Toastmasters in Edmonton, Alberta, Canada, traveled to San Francisco, he added to his vacation by visiting a Toastmasters club in the area. Gazin, host of The Toastmasters Podcast, was welcomed warmly and he jumped right into the action.
"I served as evaluator, speaker, and Table Topics participant," he recalls. "As a Past District Governor, I explained how things worked in our District. One club fed me, but would not accept payment. They said (in fun), 'Canadian dollars are no good here!' They asked me to be the Ah-Counter and the 'Eh!' Counter—a Canadian thing.
"After returning home I received a thank-you note, with an invitation to join the club—even though it was over 1,500 miles away."
In this Toastmasters Podcast episode, Maureen Zappala, DTM, shares advice for enhancing your traveling experience by visiting a club and making new connections.
Gazin's experience is typical of many members who took the opportunity pre-COVID to visit other Toastmasters clubs while on vacation in faraway destinations. It's an exercise in international fellowship and fun, they say, and a chance to expand their cultural horizons.
Of course, people had to dramatically curtail vacation plans the past few years, as COVID wreaked havoc on the world and caused a seismic shift in global travel.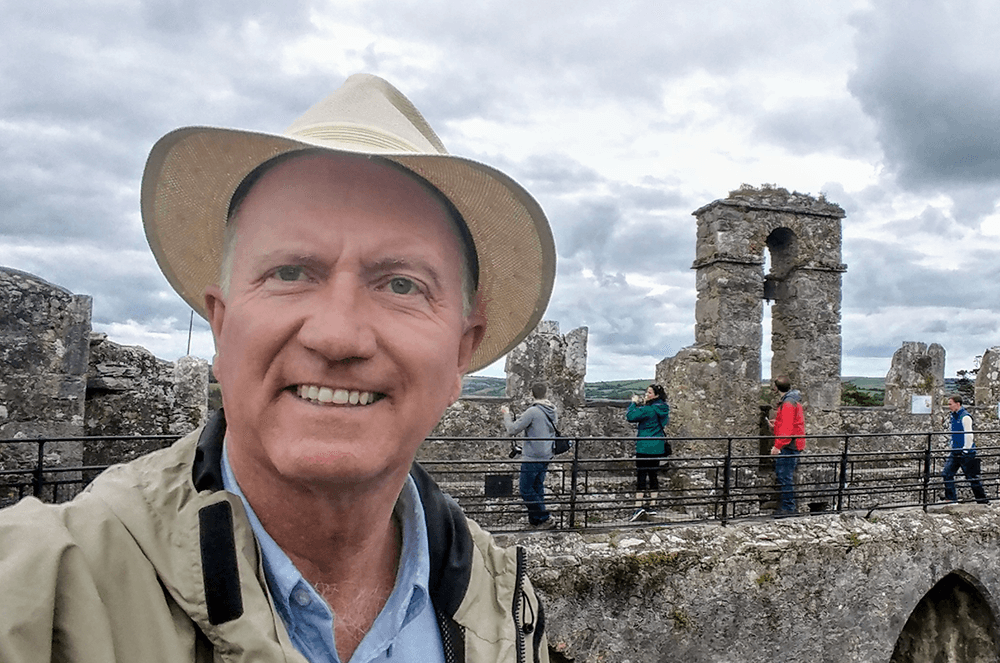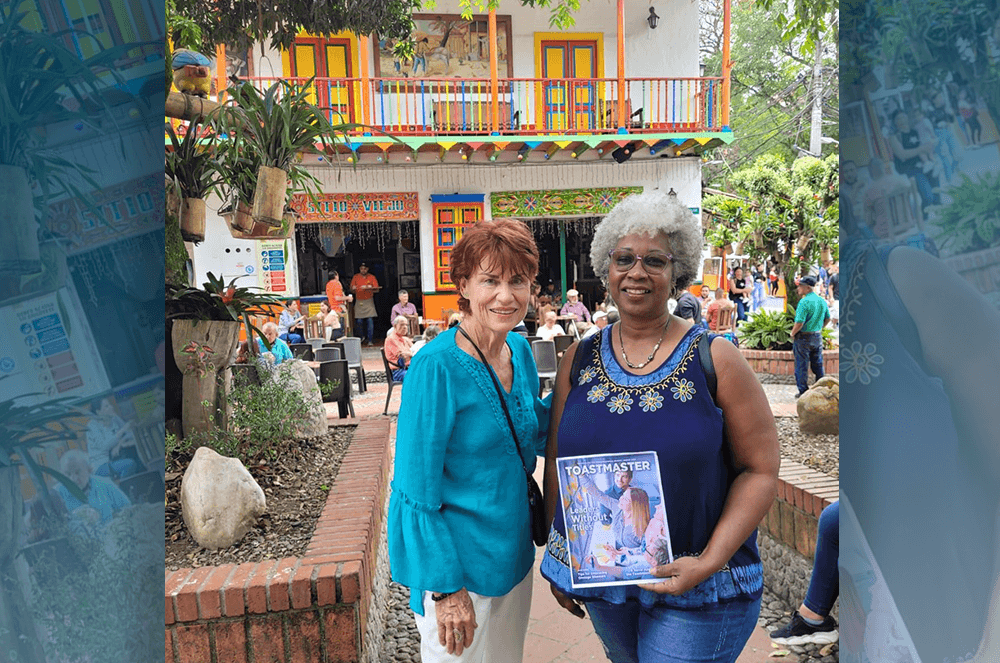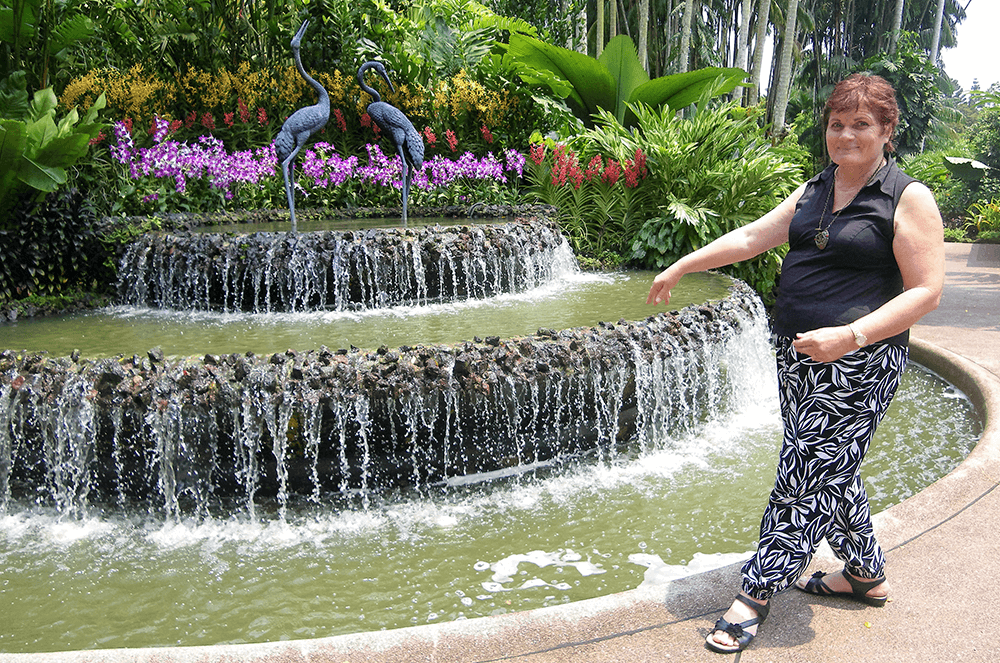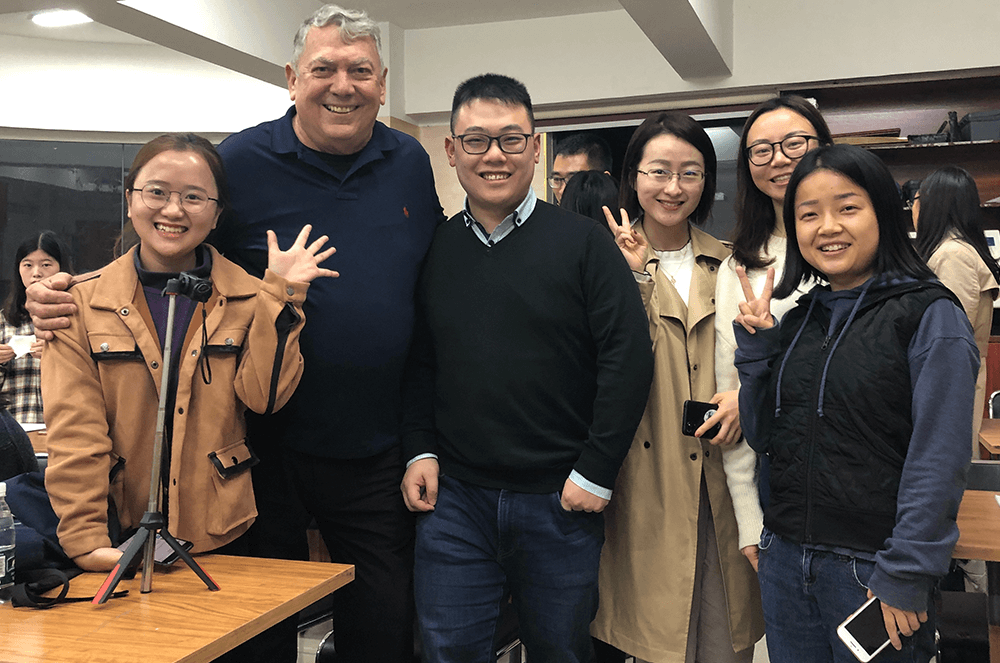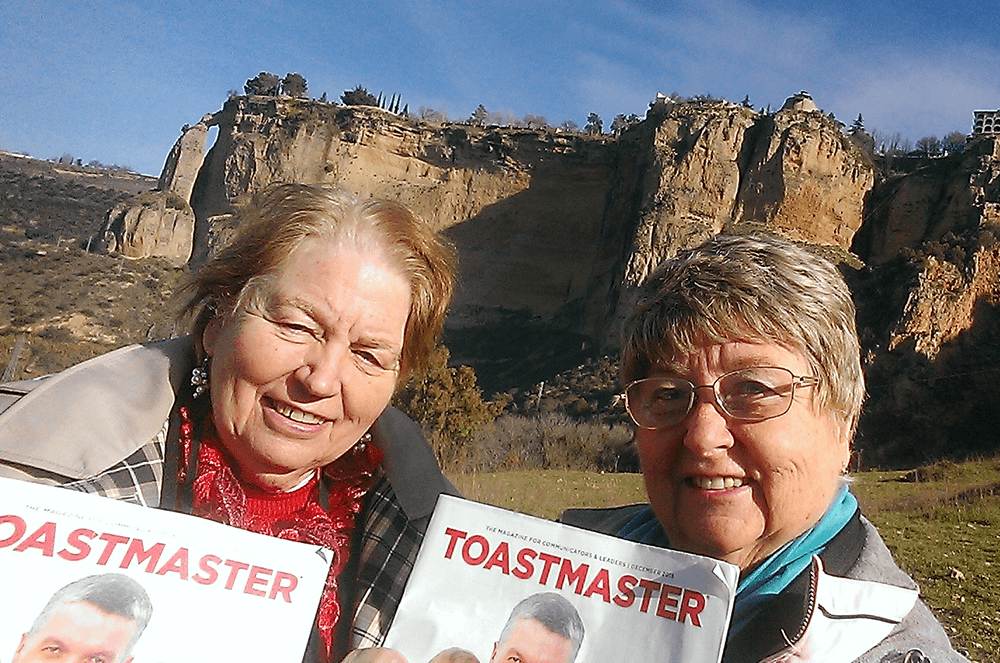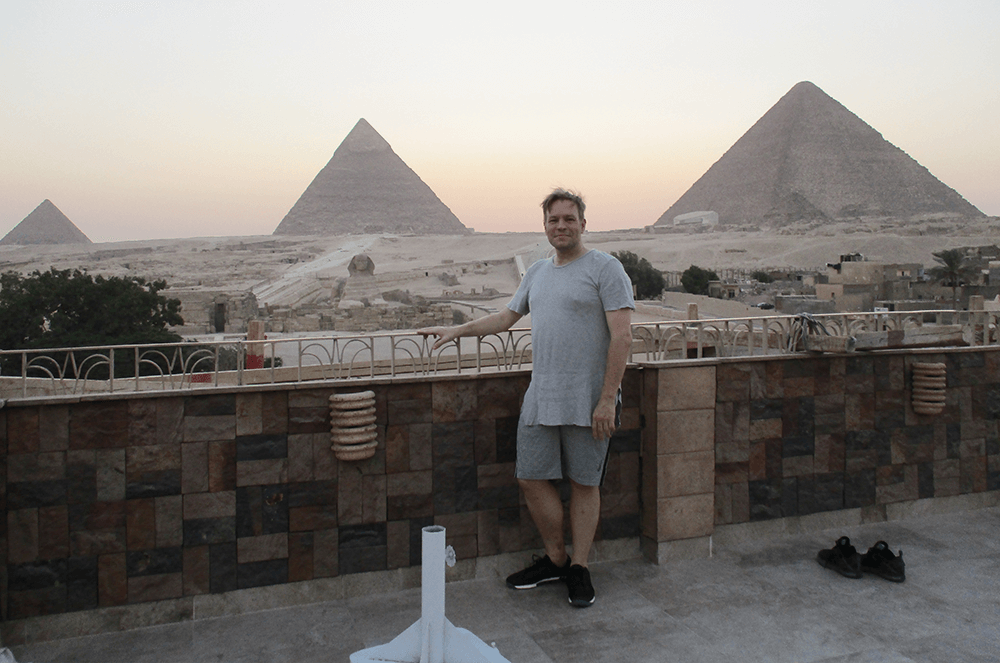 ---
The Impact (and Silver Lining) of the Pandemic
However, all that change came with an unanticipated benefit—a surge in online Toastmasters clubs and meetings, with members seeking to maintain their skills while connecting with others in a safe and convenient way. Members could participate from anywhere in the world, creating opportunities to network and collaborate beyond the traditional geographic boundaries.
As many countries ease up on travel restrictions, and as people grow more comfortable (and restless), travel is opening up again. The World Tourism Organization found that global tourist volume declined by around 73% in 2020 compared to 2019. However, as the pandemic has begun to wane, the industry is starting to rebound. This year, global tourism is predicted to reach approximately 80% to 95% of pre-pandemic levels, according to the United Nations World Tourism Organization.
While technology has made it easier than ever to connect with people across the globe, nothing can replace the feeling of meeting someone face-to-face and experiencing their presence in the real world. Some members have even enjoyed meeting other members from around the world online—and then later seeing them in person.
Kathy Draper, from Wichita, Kansas, says, "I am in an international virtual club, Personal Growth Leaders, which is based in Ireland but has members from Malaysia, India, Canada, the U.S., Poland, Africa, and Ireland. I got to meet one of them at the 2022 Nashville International Convention who moves between the U.K. and Australia. I'm hoping to meet even more members at the 2023 convention in The Bahamas.
"The feeling of meeting the people that used to be in those little squares is priceless."
Benefits of Travel (If You're Ready)
Ready to venture out? Supplementing your vacation or work trip with a visit to a new club in a new country offers opportunities for cultural connection, along with recommendations for local eateries. It's easier than you might think, especially now, and it's a great way to enhance a trip.
For instance, Fursey Gotuaco, of Future Champion Advanced Toastmasters Club in Hangzhou, China, recently visited a club in Bangkok while on vacation. Fabiola Cleofa, DTM, of Curacao (Dutch Caribbean), visited Toastmasters Medellín in Colombia. Tom Hobbs, DTM, of Denver, Colorado, has visited a whopping 197 clubs around the world, including Ireland, London, Singapore, New Zealand, Australia, and Tasmania. Virtually, he has visited 26 clubs for a total of 223 clubs. Wow!
Studies indicate that vacations can reduce stress, increase productivity, improve physical health, and contribute to an overall sense of well-being. International travel has the advantage of increasing your empathy for a world beyond your own. You learn that most people around the world want the same things: good relationships, prosperity, and a sense of purpose.
One surprising benefit of international travel is that it can improve creativity and innovation. Adam Galinsky, a Columbia Business School professor who has studied the connection between international travel and creativity, says, "Foreign experiences increase cognitive flexibility. The key is multicultural engagement, immersion, and adaptation. Someone who lives abroad and doesn't engage with the local culture will likely get less of a creative boost than someone who travels abroad and really engages in the local environment."
With Toastmasters now in 144 countries around the world, it's easy to mingle with the international members. Tourist spots are terrific, but going off the main path to visit a local club can be a rich experience.
Making Connections and Understanding Cultures
Describing how club visits enhanced his travel experience, Lance Webster, DTM, of North Hollywood, California, says, "A cruise on the Danube River sounded like a great relaxing vacation, but for this 23-year DTM and Past District Director, it was hard to imagine going all the way to Hungary just for sightseeing. I wanted to meet new people and make a difference. What better way than by visiting at least one Toastmasters club?"
With careful planning, he visited six clubs, gave two speeches, conducted a leadership workshop, persuaded four visitors to join Toastmasters, and gained two dozen new Facebook friends from the other side of the globe.
The Toastmasters language of applause and encouragement transcends geography. Over and over, members report warm welcomes from host clubs in other countries. The opportunity to participate makes the experience especially rewarding.
The Toastmasters brand gives a sense of familiarity in a foreign environment. No matter the country, the core meeting structure is the same. Most clubs follow a similar agenda with the same roles. There is no hierarchy in members, from the newest to the more seasoned (including the International President and World Champions of Public Speaking), the meetings roles are the same.
After visiting a club in Cairo, Robert Green, DTM, of Clayfield Toastmasters in Brisbane, Queensland, Australia, says, "I have a stronger appreciation of the international nature of the organization. I was pleasantly surprised by the consistency of the visitor experience across cultures."
You'll learn new things, like marketing tips or creative meeting agendas, to bring back to your own club. One member was intrigued with a club that had a "mentor meeting" every few months. Another visitor learned a different way to get Table Topics® volunteers.
You can also learn how visitors feel when they're a guest at your club. Past International Director TK O'Geary, DTM, of Albuquerque Challenge Toastmasters Club in Albuquerque, New Mexico, says, "I learned how others responded to the different way people speak. I learned how I come across in another culture. Despite being from different cultures, we have many similarities even though we are so far apart in miles."
"I have a stronger appreciation of the international nature of the organization. I was pleasantly surprised by the consistency of the visitor experience across cultures."
—Robert Green, DTM
The most common similarity visitors to clubs in other countries note is the friendliness and welcoming behavior toward visitors. The differences include things like use of technology, energy level, food at the meeting, degree of formality, meeting venues, club size, and age range of members. Some clubs are more multicultural, some have more directly-to-the-point evaluations, and some have an intense camaraderie, going so far as to plan a weekend getaway as a group. Many clubs are bilingual, with English being one of the languages.
How Do You Find a Club?
Finding a Toastmasters club in another country is easy. There are three primary ways to do it.
1
The Toastmasters website.
The simplest way to find a club is to, well, visit the Find a Club page on the Toastmasters website. Input a postal code or address of where you'll be, and a map of the area will appear, along with club website and contact information. Contact the club to confirm meeting time and location, and ask any other pertinent questions.
Carolyn Becker, DTM, from Ropeley, Queensland, Australia, visited Thomson Toastmasters in Singapore. She says, "I found a club using the Toastmasters website, and sent an email saying I was in Singapore. I asked if I could visit, and asked about any special requirements, public transport to the venue, and if English would be readily understood."
2
Internet research.
Do an internet search to find a particularly strong club. Katherine Pratt, DTM, of San Mateo Toastmasters in Burlingame, California, did extensive research before visiting clubs in Japan and Malaysia. She says, "I Googled 'Toastmasters, Tokyo' and found the top few clubs that were listed. I checked out their websites and based my choices on the information published. To find a club in Malaysia, I used Find a Club because there were fewer choices where I was staying."
3
Network with personal connections.
If you've met members in other countries, even if only online, contact them. Join the Official Toastmaster International Members Group on Facebook, a very active group with members from around the world, and ask if any clubs in your desired area are meeting in person or hybrid.
Your District officers will know other District leaders worldwide, so ask them for connections. Two-time District 38 Director Basha McCrumb, DTM, of Newark, Delaware, not only visits clubs around the world, she's a member of clubs in three countries: the United States, the United Arab Emirates, and Bangladesh. "I started with Find a Club, but I also contacted friends from District 105 that I met through previous leadership activities. They invited me to various clubs and events, and even asked me to serve as a contest judge."
After the long period of lockdowns and restrictions, it's no surprise that people are itching to get back out there and explore the world, meet new people, and experience life in all its fullness once again.
Pack that toothbrush, comfortable shoes, and a passport. Then look up some Toastmasters clubs. When you cross the border into a new country, you'll create a new memory of a wonderful experience, and make friends in the process.
Susan Jahns, DTM, of Florence Toastmasters in Florence, Arizona, visited Achievers Toastmasters while vacationing in Malaga, Spain. She says, "Make the effort to find a local club and meet the members. I'm a widow, and I travel all summer. It's a great way to spend an hour or two meeting new friends."
---
Maureen Zappala, DTM
is a former NASA propulsion engineer. Today she's a professional speaker, author and presentation skills coach, as well as founder of High Altitude Strategies, a coaching and speaking service. Visit her website to learn more.
---
---