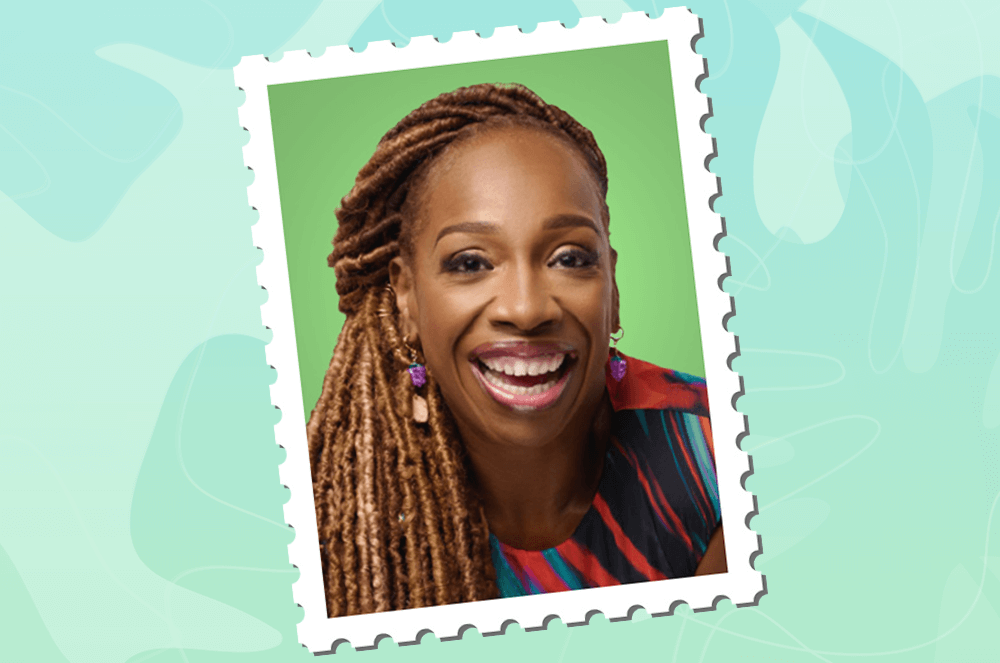 It's hard not to feel the energy when Lisa Nichols speaks. Her words are inspiring and her enthusiasm infectious. As keynote speaker at this year's International Convention in August, she hopes her speech, "Jumpstart Your Greatness," will harness that energy into empowering you to overcome obstacles or challenges you might be facing in any aspect of your life.
Nichols' goal—her mission, her passion—is to jumpstart people who feel stuck, people who know they can achieve something but are intimidated or overwhelmed by where or how to begin. She sees herself as the ignition to help people reinvent themselves, to create second chances, and to get up after failing.
Her workshops and programs have impacted and inspired entrepreneurs, speakers, authors, and countless others who were held back by their mindset. She's done the same for thousands of businesses across the globe. Her platform now reaches over 80 million people in more than 170 countries, and her social media following is over 1.9 million.
If you feel stagnate or need someone to motivate you, she understands, and her words spring from her own experience. "It's one of those, 'if I can do it, you can too, and let me help you get there,'" she says with a laugh.
Upbringing and Subsequent Success
Born in the often-troubled area of South Central Los Angeles, Nichols struggled in school and was told by one teacher that she should prepare for a desk job at best. By the time she was in her 20s, she had no money, had been fired from five different jobs, escaped from an abusive relationship, and had just gotten pregnant with her son, whose father went to prison early in her pregnancy.
She went on public assistance, and at one point didn't even have enough money for an emergency set of diapers. Having to wrap her son in towels for two days was the impetus she needed to vow to herself to fix her life.
"I want to help people reach goals they may have thought were unfathomable, but that are in fact, very much possible."
—Lisa Nichols
She started going to conferences, even attending one of them 42 times until she was sure she understood everything they were saying. That hard work paid off, however, and connections made from those conferences led to the capital funding needed to launch Motivating the Teen Spirit, an organization that works to empower teenagers. The success of that organization led her to found Motivating the Masses, which offers workshops and programs to help people transform their lives by changing their mindset. She offers up her own experience and knowledge, and provides encouragement and inspiration, along with plenty of concrete tips and tasks.
Today, Nichols is a highly sought-after keynote and motivational speaker. Motivating the Masses, of which she is chief executive officer, is one of the United States' only publicly traded personal and business development training companies.
She is a New York Times-bestselling author of seven books, including the recent Abundance Now. She has appeared as an expert on major media programs in the U.S., such as Oprah, The Today Show, The Dr. Phil Show, and The Steve Harvey Show.
Her belief in people is contagious. And it has changed lives.
Motivating Enterprise
Motivating the Masses was founded to help people like herself, people who know they have ability and talent, but don't know how to access their potential and what to do with that desire. She likens her work to being a midwife, helping people birth the next version of themselves, and wants to become for others the person she needed when she was at her lowest.
"I was broke, broke, broke. I needed someone to show me the door or have a key," she says. "It was a feeling of excitement and discomfort. I knew I had a lot of contribution inside of me, and I needed to know the steps and how-to of getting it out."
In fact, the name Motivating the Masses came well before the founding of the organization, or any funding was received.
"I named Motivating the Masses back in 1997, when I didn't have the courage to do anything," she says. "But I stood with a friend, and she said, 'What do you want to do?' And I said I wanted to motivate people. She asked who, and I said, everyone! That's when she said, 'You mean the masses?'" And thus the name was born.
Nichols' dream was to take ordinary people who know they have an extraordinary ability inside of them and help them become an extraordinary person, living an extraordinary life, making extraordinary differences, whatever that looks like for each person.
She doesn't just focus on adults, however. Motivating the Teen Spirit has helped 270,000 teens, supported 2,500 dropouts in returning to school, and prevented countless teen suicides. The organization's goal is to help teens discover their full potential and the unique qualities and skills that can help them achieve the life they want.
"Everyone has unlimited potential," Nichols explains. "I want to help them reach goals they may have thought were unfathomable, but that are in fact, very much possible."
What she tries to instill in people is the notion that obstacles or challenges aren't the end of the story, and they aren't insurmountable.
"I love the idea that this [obstacle] is a comma and there is something coming after the comma. I'm a product of reinvention … of second chances. It's not that I never fail, I just learn how to get up.
"There's always a next version of who you are."
Toastmasters Tie-In
In March 2020, a recently married Nichols moved to The Bahamas to be with her husband. She has a recording studio set up and does most of her videos and programs there, while still traveling extensively around the U.S.
She points out the fortuitous timing of Toastmasters coming to The Bahamas for the International Convention this year, as the country is celebrating its 50th year of independence. Toastmasters has played a rich part in the country's development and leadership, including the current prime minister and deputy prime minister, both of whom are Distinguished Toastmasters.
Helping people find their voice, and use their voice, is an important part of Nichols' work, something that dovetails nicely with Toastmasters.
"It's because of organizations like Toastmasters that people [learn to] speak up and be heard … they allow us to push past our limitations so we can say what needs to be said," she says, noting that she still gets much of her inspiration from the words of Gandhi, Mother Teresa, Martin Luther King Jr., and Maya Angelou. "They had to curate their words and message," she adds.
When Nichols steps onstage in Nassau at the 2023 International Convention, she hopes to ignite a spark in attendees and empower them to tackle something they once thought was impossible.
"I'm a disrupter. I love disrupting complacency, mediocrity. A hopeless moment. A moment of overwhelm," she says. "There are times in life when we don't know how we landed here, but we need someone to come in and inspire us."
Editor's Note: Take the Self-Assessment Designed by Lisa Nichols.
---

---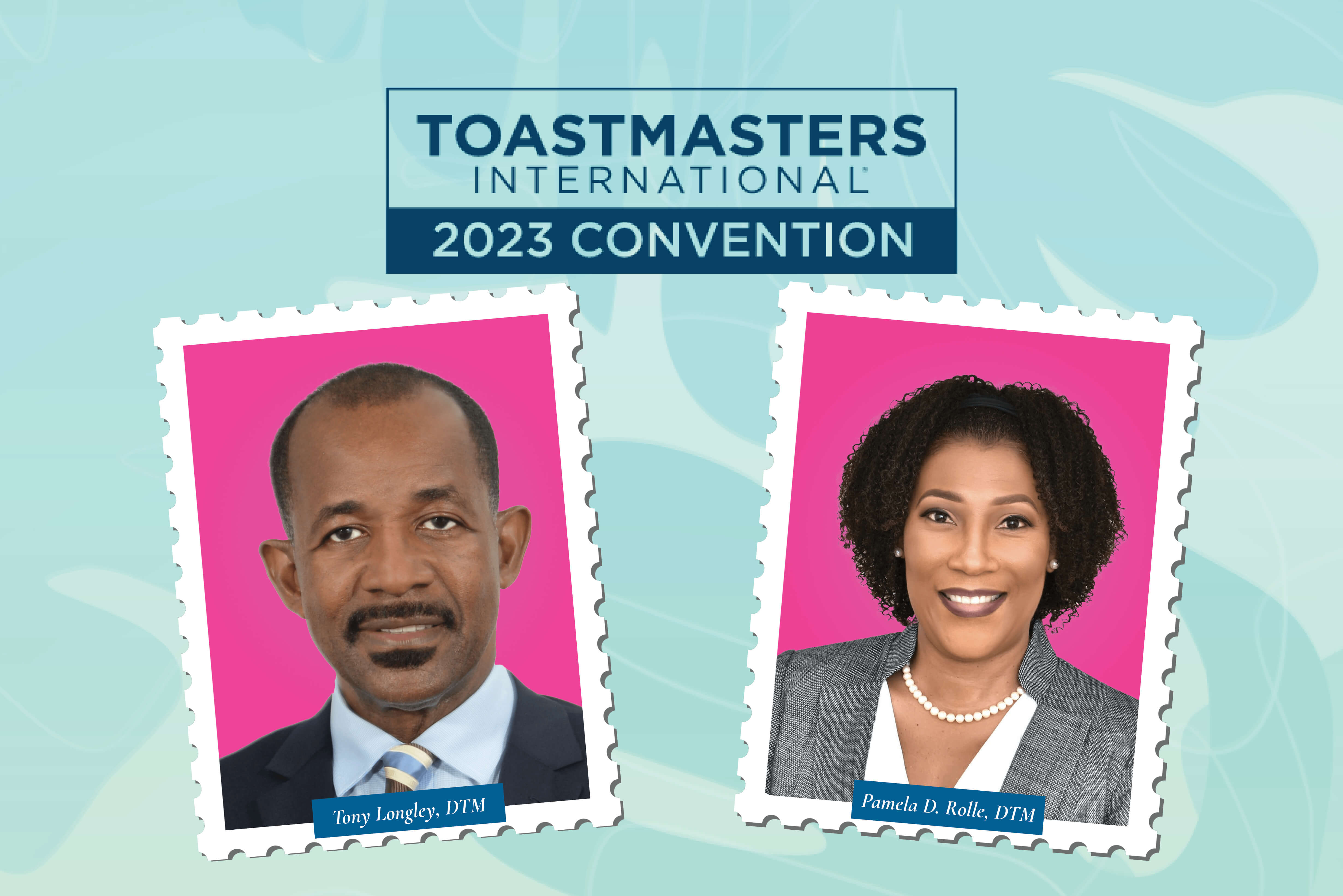 ---