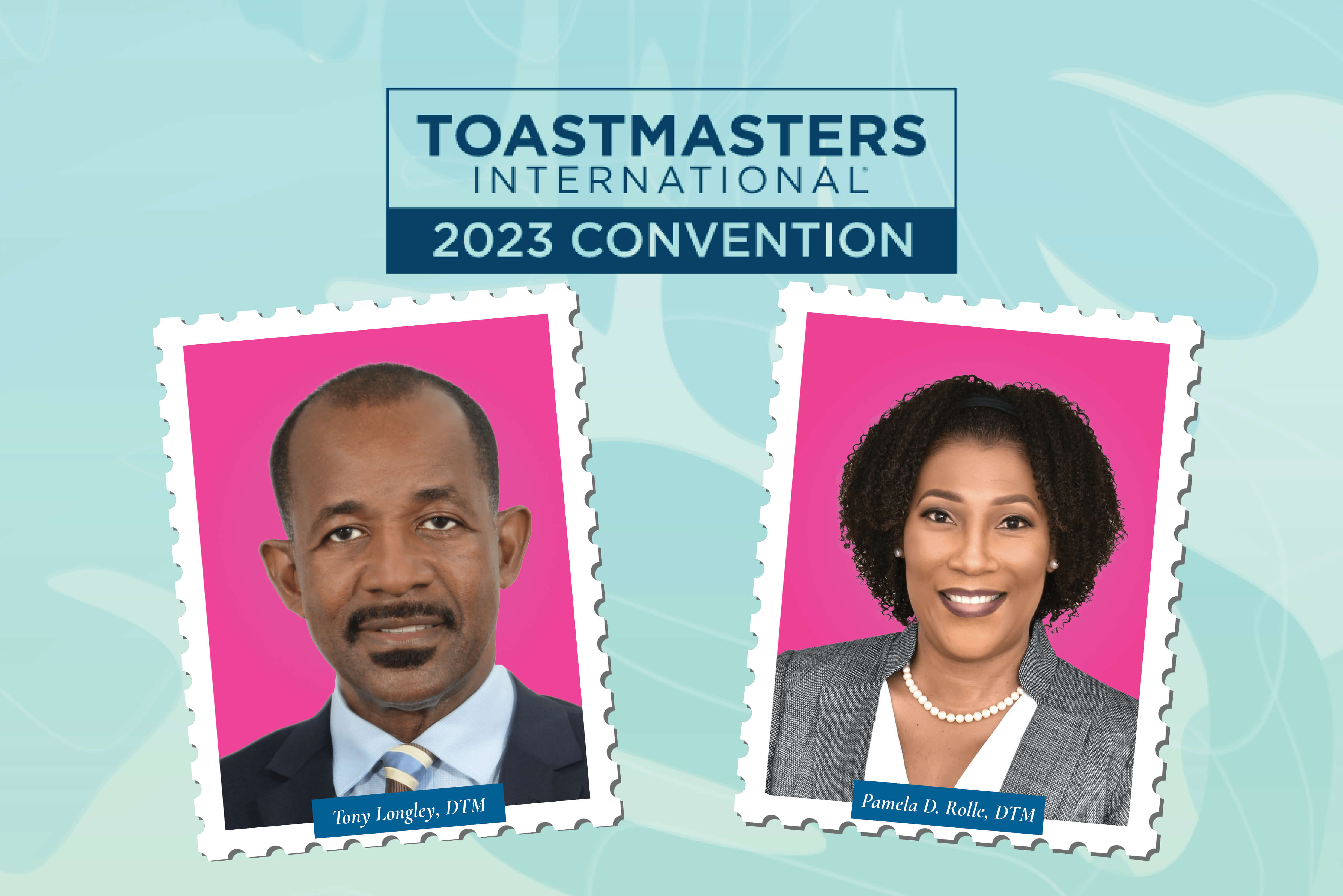 There isn't a better pair to chair the 2023 International Convention than Bahamas-loving duo Anthony "Tony" Longley and Pamela D. Rolle. Not only do the two longtime members share a passion for the islands and Toastmasters, their nearly 30-year friendship plays a significant role in how they've taken on the task of welcoming members to this year's hybrid convention.
Longley, DTM, also known as "Tony the Tiger" by his co-chair and Bahamian members alike, has lived in The Bahamas all his life. He and his wife, Jackie, have been married 40 years and have two daughters. While his profession and 36-year tenure in Toastmasters have kept him busy, he takes pride in mentoring beginners in both areas, and still finds time to enjoy his hobbies of photography and long-distance running.
In this Toastmasters Podcast episode, the hosts speak with 2023 convention co-chairs Pamela D. Rolle and Anthony "Tony" Longley.
Rolle, DTM, also fills the seat for this year's convention chair. She currently lives and works in The Bahamas and has been a Toastmaster for 23 years. Rolle helps others through mentoring and coaching and believes having a vision for your life is important to overall success. When she's not working or volunteering her time, she enjoys the great outdoors, seafood, and shoe shopping.
Get to know these District 47 members and how they collaborate as co-chairs, and find out some insider facts about their beautiful backyard—The Bahamas.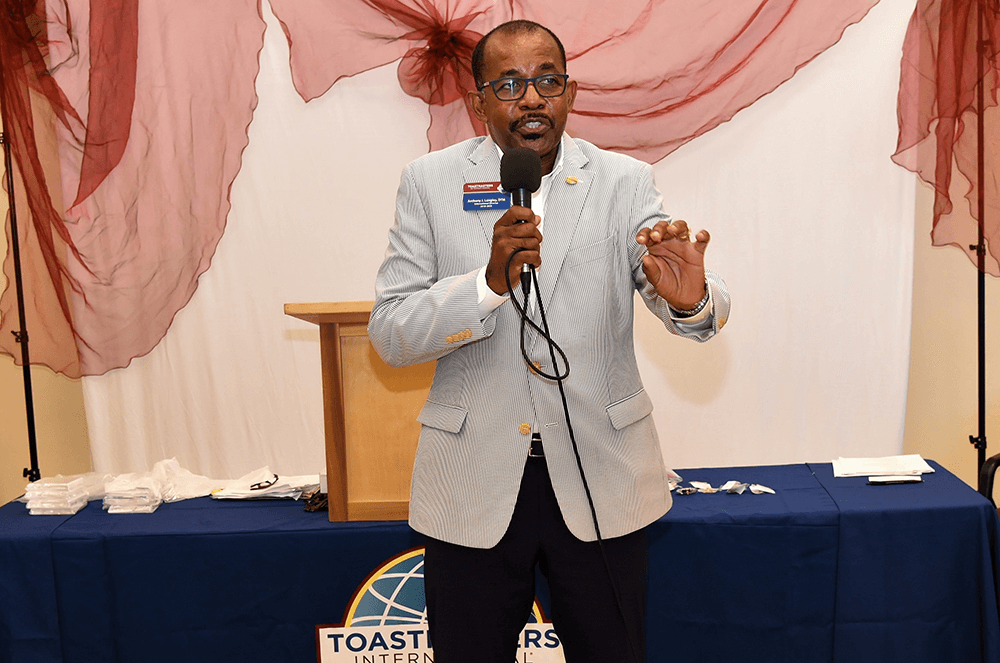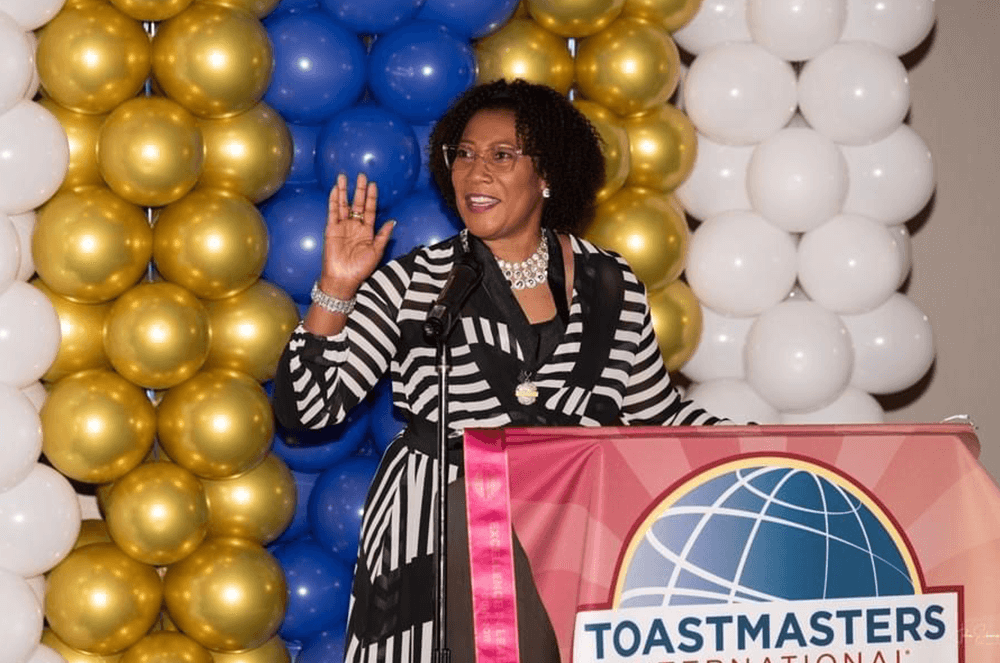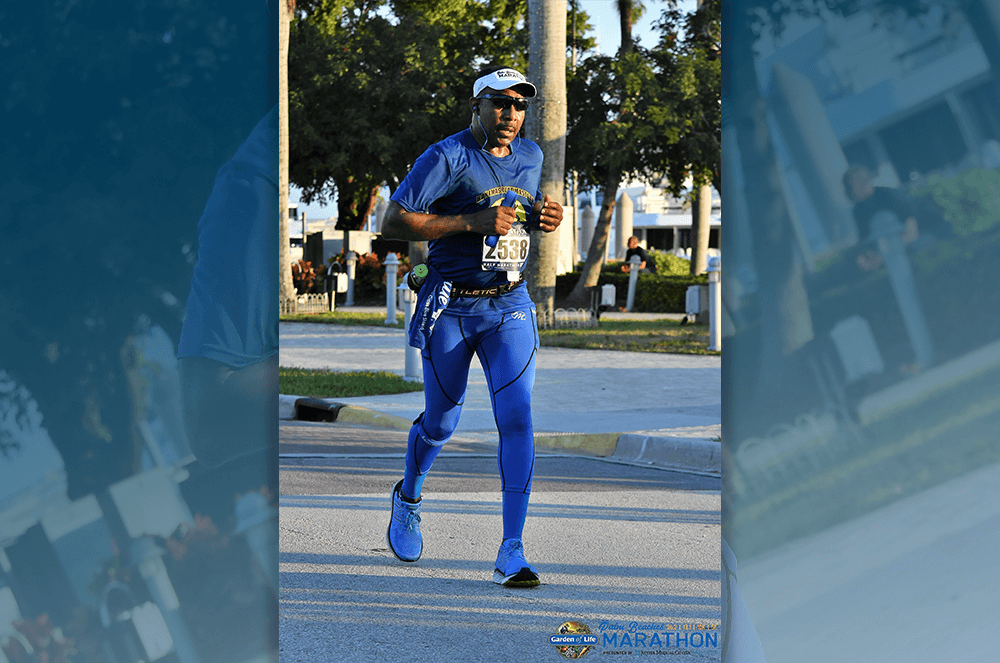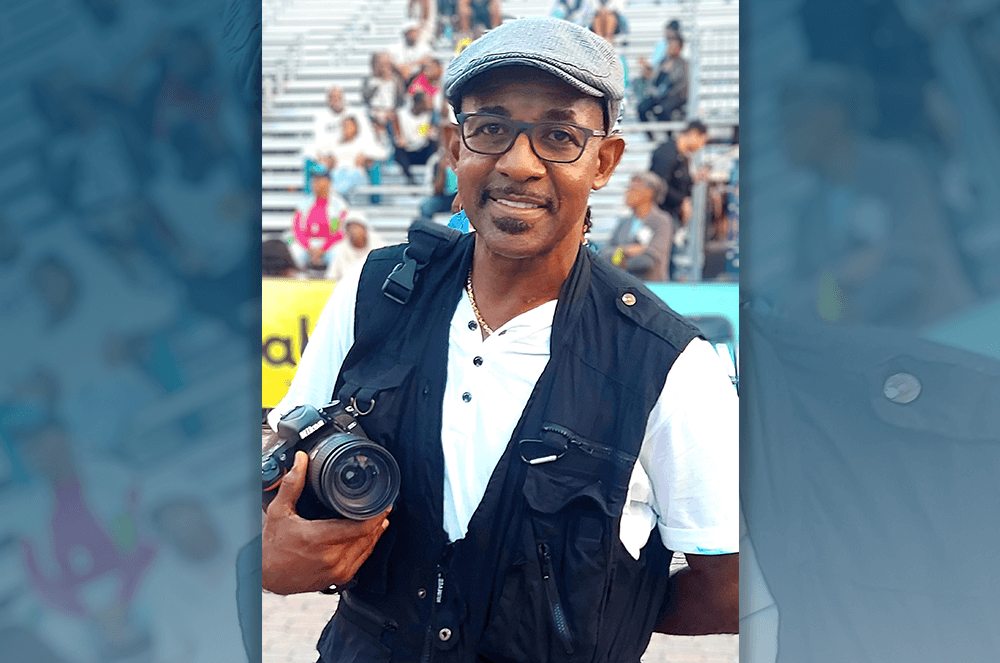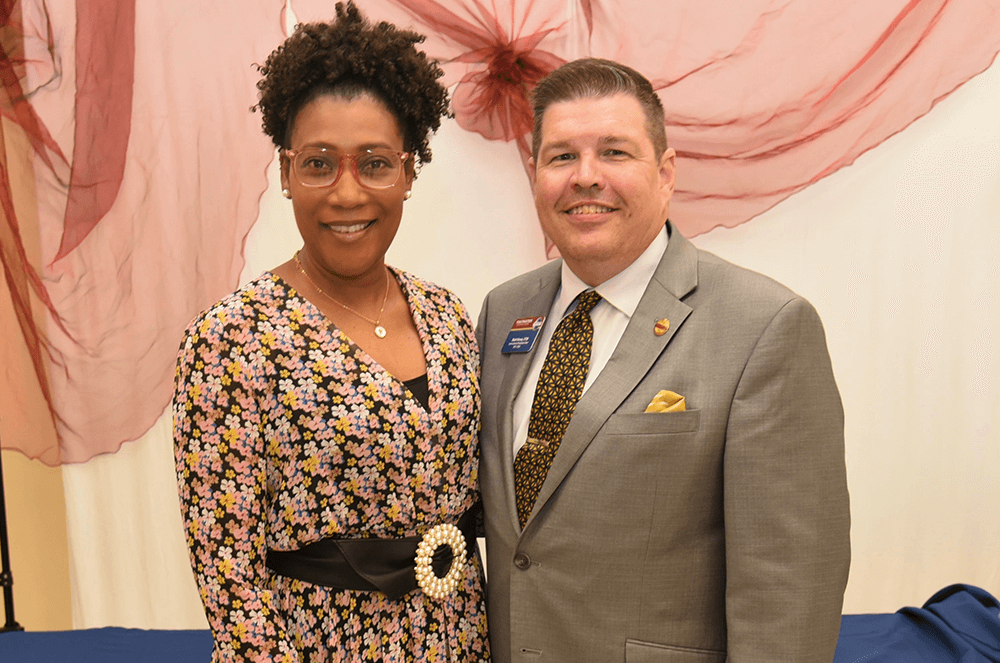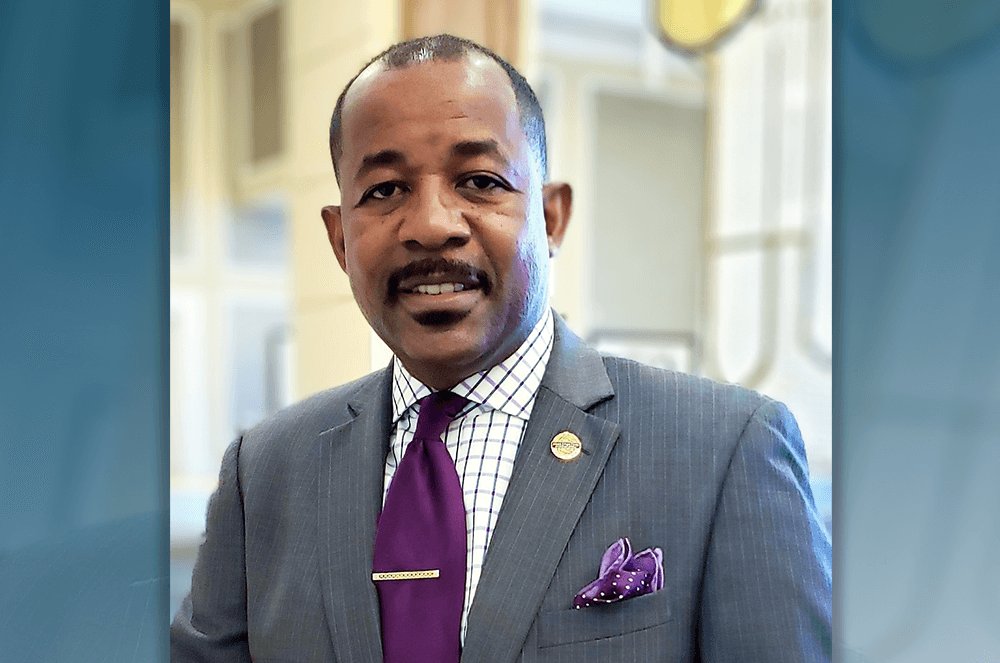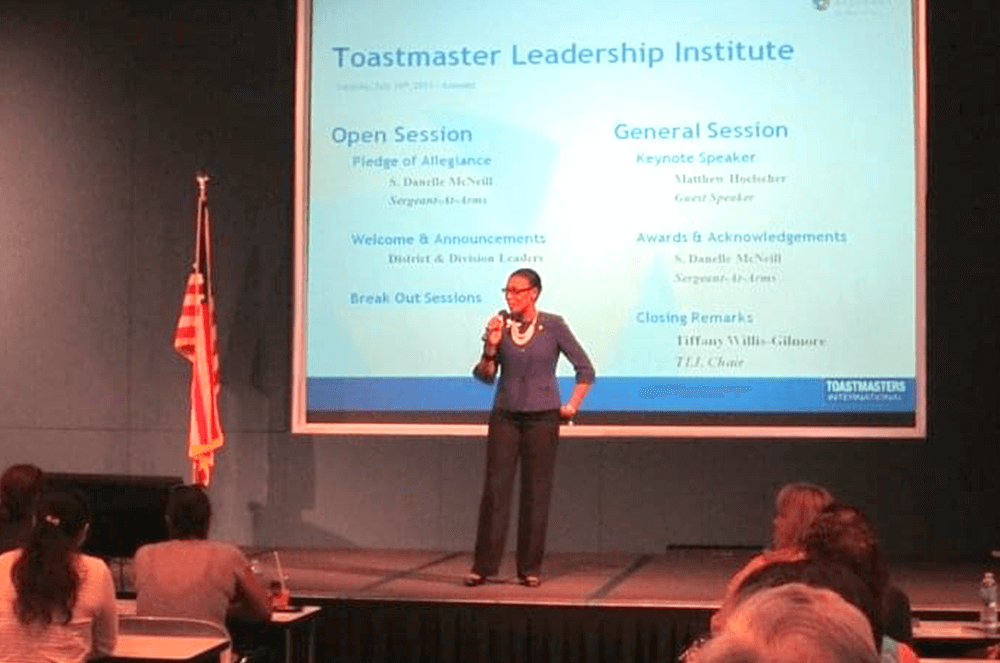 ---
Can you tell us a little more about yourselves?
Tony –
I was born into a closely-knit family to a single mother in the city of Nassau, Bahamas. I am the fourth of her five children. For nearly four decades, I have enjoyed a distinguished and rewarding career in the insurance industry. I represent the country's largest insurance carrier as an executive financial services representative. I attribute my career success largely to the communication training received in Toastmasters.
Pamela –
I work for a global offshore bank as a senior vice president and team leader in fiduciary services. I earned a Master of Business Administration degree and hold the Trust & Estate Practitioners (T.E.P.) professional designation. I'm also a member of the Society of Trust & Estate Practitioners (S.T.E.P.), London, England, and of Alpha Kappa Alpha Sorority, Incorporated.
Have you attended a Toastmasters convention before?
Tony –
My first International Convention experience was in St. Louis, Missouri, in 1996. I witnessed David Nottage deliver a phenomenal speech titled "Get Up," which won him the World Championship of Public Speaking. Also, I met the late Robert Barnhill, 1996–1997 International President, and his lovely wife, Jana, who also later became International President in 2008–2009. In 2012, she attended our District 47 Fall conference in Nassau, Bahamas (International President Matt Kinsey, DTM, was a District Governor at the time), and I had the pleasurable honor of taking her on a tour of the island. I've attended about a dozen International Conventions to date and each one presented a uniquely exhilarating experience. As a result, I now have very close friends in Toastmasters around the world.
Pamela –
I have attended several conventions and gave five stars to each event. I recall my very first convention in 2009 at the MGM Grand at Foxwoods in Mashantucket, Connecticut. I was impressed that so many Toastmasters took the time to come together and celebrate each other. The opening ceremonies are etched in my mind. I have met many lifelong friends at convention.
What makes Nassau, Bahamas, a great location for convention?
Tony –
The island of New Providence, where you'll find the capital city of Nassau, is easily accessible from anywhere in the world. There are non-stop connections from London and major cities in Canada and throughout the U.S.
The weather is generally fantastic year-round, and our beaches are ranked as some of the most beautiful in the world. Whether your preference is snorkeling, scuba diving, fishing, jet skiing, or just basking in the radiant sunshine on the powdery sand while sipping on a "Bahama Mama" cocktail, you'll have a blast. At night, enjoy the wonderful entertainment and dining experiences at the Grand Hyatt. There's also a water adventure park for the young and the "young at heart."
Pamela –
In addition to the tropical climate, the cuisine is simply amazing. You can relax on one of our award-winning beaches and enjoy miles of irresistibly blue waters or visit the secluded pink sand beaches. Nassau is home to national parks, walking trails, and some of the best diving spots in the world.
As a goodwill ambassador for convention, what does your role entail?
Tony –
My co-chair Pamela and I are charged with the responsibility of handling the logistics on the ground in The Bahamas. That involves recruiting and coordinating the Helping Hands volunteers and committee chairs, assisting World Headquarters meeting planners with speaker selections, liaising with local governmental agencies and officials for relevant support services, and promoting the convention, just to highlight a few.
Tell us about your shared history, before you became co-chairs.
Pamela –
I've known "Tony the Tiger" Longley for almost 30 years. He is the insurance agent for most of my family, including myself. Tony was instrumental in me becoming a member of Toastmasters. Over the years while in our leadership roles, we mentored each other along the way. I depended on Tony as a mentor while serving as a club officer and, soon after, I preceded him into District leadership.
Tony wanted to become a Division Director—and he did. Meanwhile, I continued mentoring him while serving as District Director and appointed him as Public Relations Manager for District 47. He became the first Bahamian to serve in this position—and he did not disappoint. Our roles switched again recently when Tony served as International Director from Region 8 (2018-2020), marking another first for a Bahamian Toastmaster. Now, in a reciprocal way, he's mentoring me again.
Tony –
There's not much for me to add to the aforementioned comments by Pamela. I am a charter member of her home club, Healing Communicators Toastmasters Club. We have worked well together on numerous Toastmasters-related projects over many years, from the club level to the District.
How do you collaborate with each other and share responsibilities?
Pamela –
To borrow a phrase, "No person is an island, and it takes a village." In this instance, the village is both of us. Tony and I have regular phone conversations to discuss our approach to specific convention deliverables to ensure we have a clear understanding of what is required and how we will respond. Tony likes to delegate, and so do I, and he knows that if I have an assignment, no matter how challenging, I will get it done.
Tony –
We have the advantage of working together in past experiences; therefore, we understand each other's individual strengths and weaknesses. We take a collaborative approach to decision-making and know how to come to a compromise when there is a difference of opinion. On our assignments, we yield a particular task to the one with the stronger skill set, while the other gives support. If one is lagging on an assignment, the other would pick up the slack where possible. In the end, however, we will present the finished product as a collective achievement.
What do you find most rewarding about the process?
Tony –
The opportunity to learn from each other and grow as we gradually advance deeper into the planning process. Also, the anticipation of working with experienced and emerging leaders from our home District and the wider Toastmasters International communities. The greatest reward, however, would be to host thousands of visiting Toastmasters and leaders from around the world. Meanwhile, we're wrestling with the anxiety of unfolding an exceedingly amazing experience during the 2023 International Convention.
Pamela –
What I find most rewarding is the fact that I am playing a part in making memorable convention experiences for our members. Based on this convention experience, we are hopeful that our next club officer, next District leader, or International Director will be in attendance and will go back to their clubs excited, refreshed, and reignited.
What will you take away from this leadership experience that you didn't know before?
Pamela –
Although at the District level I had the opportunity to plan conferences, this is the pinnacle of planning in that I will be working with a broader group of members outside my home District. This will allow me to see things from their perspective as I continue to learn and grow in Toastmasters.
Tony –
We're learning that the scope of responsibilities is much broader for an International Convention. We've already recognized that to be successful requires identifying and matching the right volunteers, with the right skills, to the right roles. We're learning through this process that cohesion, communication, and commitment are what will pull us through this project successfully.
Do you have any fun facts about The Bahamas for those attending in person?
Tony –
The Bahamas is an archipelago of 700 islands and cays, less than 40 of them being inhabited. Referred to as the "Out Islands" or "family islands," most of them are quaint and tranquil and remain unspoiled by the influences of modern-day development. On many of these islands, the inhabitants live close to nature, growing their own fruits and vegetables and raising their own farm animals to enjoy fresh organic meat.
The Bahamas Historical Society and the Pompey Museum, both located in Downtown Nassau, are great resources for diving into the rich history of this wonderful country.
Pamela –
Convention attendees will have a lot of activities to choose from. You can book a one-day sail-away trip to one of our uninhabited islands and relax in a hammock. You can take part in the Dolphin Swim experience, where you receive a unique, playful, and educational interaction with these wonderful animals in the beautiful turquoise waters of a natural ocean lagoon. You can retrace the steps of pirates and delve into the island's pirating history at several locations. Fort Fincastle, which was built in 1793 to protect the island against pirates, sits at the top of the Queen's Staircase, a 102-foot (31-meter) flight of 66 steps, carved by hand out of a limestone hill. It was designed to allow a fast escape route to the Fort. Families can also enjoy the interactive portrayal at Pirates of Nassau Museum.
Ready to pack your bags? Rolle, Longley, fellow Bahamian Toastmasters, and District 47 members at-large will be there to greet you when you arrive. Registration for this hybrid event is open for both in-person and online experiences.
Explore
the sea of possibilities today.
---