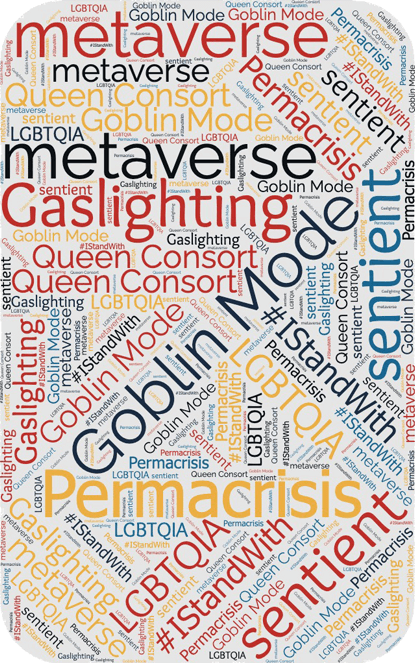 Gaslighting," "permacrisis," and "goblin mode" were among the most prominent words of 2022, according to dictionary publishers. Merriam-Webster tapped "gaslighting" as its word of the year, noting that searches for the term on its website jumped by a whopping 1,740% over the year before. It defines the word as "the act or practice of grossly misleading someone especially for one's own advantage"—and said it is particularly apt in this age of misinformation, when conspiracy theories and Twitter trolls abound.
The United Kingdom-based Collins Dictionary chose "permacrisis" as its top term, the word reflecting a kind of permanent state of crisis. The dictionary company said the word highlights ongoing crises that the U.K. and the world are facing, including the pandemic, climate change, war, political instability, and inflation.
Oxford Languages, creator of the Oxford English Dictionary, did something different. For the first time in its history, it asked the public to choose the word of the year, saying that people around the world are the "true arbiters of language." Three terms were picked by Oxford for voters to choose from: "metaverse," "#IStandWith," and "goblin mode." "Metaverse" refers to an immersive virtual environment, "#IStandWith" alludes to showing support on social media for a cause or a person, and "goblin mode" means rejecting societal expectations and instead doing whatever you want. The winner? Goblin mode.
Merriam-Webster's team of lexicographers listed other terms that stood out in 2022 based on how often they were looked up. They included "omicron," "LGBTQIA," "sentient," and "Queen Consort."
---
---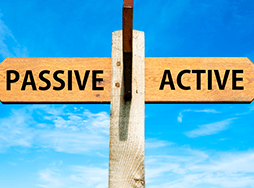 ---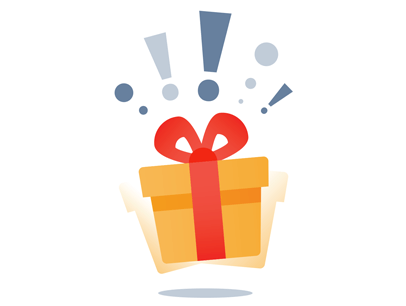 ---