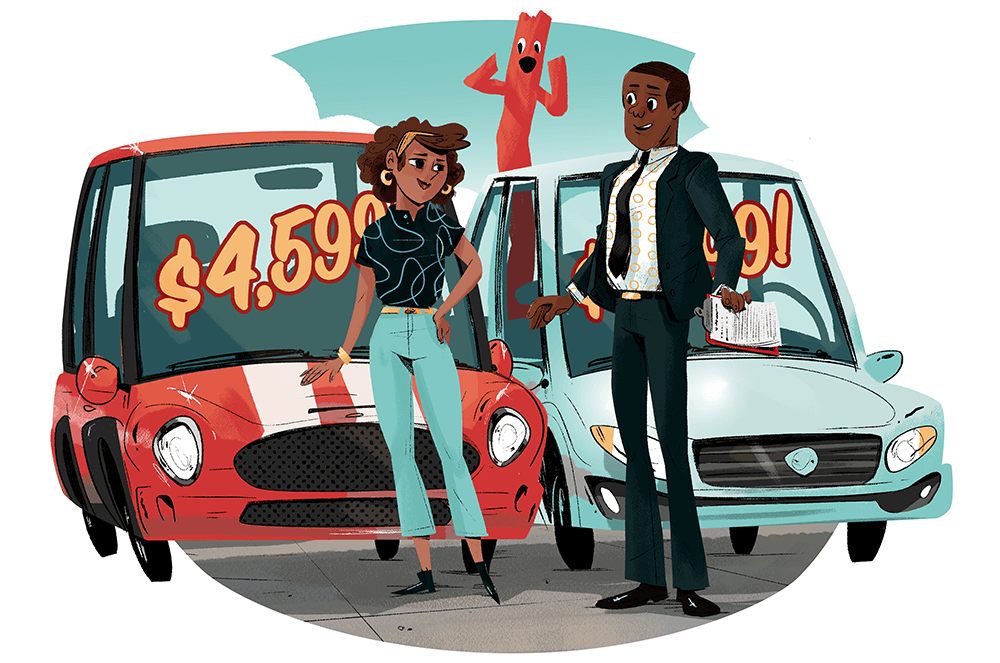 When I worked at a restaurant years ago, one of the waiters was always making inappropriate remarks. I never knew what to say, so I tried to ignore him. Then one day, the man said something obnoxious, as usual. This time, I unleashed a blast of anger. Afterward, everyone in the room looked at me. Why had I suddenly acted so crazy?
Because I wasn't a Toastmaster! Had I worked through Pathways projects such as "Leading in Difficult Situations" or "Understanding Emotional Intelligence," I would have known exactly how to respond before the situation got out of hand.
A long-ago bestseller entitled All I Really Need to Know I Learned in Kindergarten reminded readers of the simple behaviors and values that are useful in any situation. The same goes for what we learn in Toastmasters. We learn principles and skills that benefit us in all kinds of settings.
Most of us know how useful Toastmasters training is for succeeding at work. But skills that veteran members may take for granted because we practice them on a regular basis—whether during a standard club meeting, a speech contest, or while working through the Pathways education program—will see us through most any communication challenge we encounter.
Here is a sampling:
Back to school: The "Researching and Presenting" project, a Level 3 elective in all 11 paths in Pathways, will help you ace your academic research and oral assignments with ease.
Car shopping: It doesn't matter if it's a new or used car, you want to get the best deal. "Negotiate the Best Outcome," in Level 3 of the Dynamic Leadership path, can help you accomplish this delicate balance.
Civic engagement: Do you want your voice to be heard? Cristina Mungilla was a member of TCU Toastmasters Club in Fort Worth, Texas, for just about a year when she attended the Alzheimer's Association National Conference in Washington, D.C. During that event, Mungilla volunteered to give an impromptu speech, practiced speaking to one of her state's elected representatives in front of 100 strangers, and then actually spoke with the representative.
"When I came home," she says, "it dawned on me for the first time how influential having a voice could be. My first manual speech at Toastmasters was about that very topic: the power of a voice." Pathways projects such as the "Ice Breaker" (a Level 1 project in every path) and "Understanding Your Communication Style" (a Level 2 project in some paths) certainly come in handy here. It also didn't hurt that Mungilla was her club's Vice President Public Relations at the time.
Coaching, Conflicts, and Canines
Coaching: Some people coach youth baseball or football teams. Others may be teaching a friend or relative a new skill, such as learning a second language or playing a musical instrument. Projects in the Effective Coaching path, such as "Understanding Your Leadership Style" and "Improvement Through Positive Coaching," will help you tailor your coaching approach and give you ideas on how to help people do their best.
Disagreements with neighbors: They happen to everyone. The dog next door is getting too cozy on your lawn, or the party down the block is running late and loud. "Understanding Conflict Resolution," a Level 3 project in the Persuasive Influence path, will help you make your points with clarity and ease tensions. Also valuable are "Resolving Conflict" and "Communication and Conflict," two Toastmasters brochures available in the Toastmasters Online Store.
Dog training: Yes, you read it right! Dogs respond best to strong, purposeful voices in a lower register. "Understanding Vocal Variety," a Level 3 elective project in all 11 paths, is a great asset for getting your message across to people—but it will also help you speak like an alpha dog in no time.
Delivering a Eulogy
Family responsibilities: In 2013, Toastmaster Chuck Field's mother passed away. He and his sisters planned a memorial service for her.
"While we were able to hire her favorite local band," says the Distinguished Toastmaster from Talking Gators Toastmasters club in Gainesville, Florida, "we felt we had to manage the speaking portion of the event ourselves. We worked as a team to develop stories for a speech. But when it came to determining who would tell those stories and act as a master of ceremonies, my sisters turned to me and said "'Well—you're the Toastmaster.'"
Field recalls that he was "more than nervous," not only because it was his first public appearance, but also because of his emotional ties. He wasn't sure how he'd hold up.
"If it hadn't been for my Toastmasters experience," he says, "I'm not sure I would have had the confidence to face my nervousness and deliver such a personal and meaningful speech." That confidence to perform one of life's most important—but difficult—duties came to Field through club meeting activities like serving as Toastmaster of the Day and participating in Table Topics®, as well as working through the advanced education manuals (before the launch of Pathways). Projects relevant to delivering a eulogy include the "Deliver Social Speeches" and "Connect with Storytelling" projects, both Level 3 electives in all paths.
Relating to Others
Online and offline relationships: "I used to be a rather mercurial person who reacted to issues with sarcasm," says Mayur Venkatesh, DTM, a member of the Coimbatore Toastmasters Club in Coimbatore, Tamil Nadu, India, since 2015. "This was especially true when participating in online WhatsApp groups.
"Over the years of being a Toastmaster and having taken on the role of evaluator, I began to think about how others perceive my words and intentions. This has helped me evolve into a diplomatic person who puts across his thoughts in an effective way."
"Understanding Emotional Intelligence" is a project that can also provide insights in this area, helping people focus on self-awareness and social skills. It's a Level 3 project in the Motivational Strategies path.
Getting the word out: Got a great idea or cause you want to promote?
Check out the Let The World Know publicity and promotion handbook.
Writing a job performance report: Need to evaluate an employee? Think of the skills you use to evaluate a speaker in a club meeting: Be specific, be sensitive, and be constructive in your criticism.
Wait, There's More!
Reading to children: Whether you are volunteering at a local library, babysitting, or raising little ones of your own, "Introduction to Vocal Variety and Body Language" (Level 1 project in all paths) and "Connect with Storytelling" (Level 3 elective in all paths) will give you great pointers, such as ways to express dialogue and different people's voices in stories.
Scoutmaster: Toastmasters leadership roles, whether in club meetings or in a club or District officer role, prepare members for a variety of circumstances with people of all ages.
Sports training: The kind of discipline, motivation, focus, and plain hard work you develop as a successful Toastmaster, whether through participating in meetings or completing Pathways projects, will help you persevere with improving your tennis game or training to run a marathon.
Time management: Timing is a perennial issue for us in so many areas of our lives. Being the meeting timer—as well as ensuring your speeches fit the allotted time period—is great training. In addition, "Managing Time" is a Level 2 project in the Leadership Development path.
Wedding toasts: If you're asked to give a wedding toast, don't be nervous. Toastmasters will give you the tools! Aside from the benefit of regularly standing up and giving speeches, you can glean tips from the "Deliver Social Speeches" and "Connect with Your Audience" projects, both Level 3 electives in all 11 paths.
As for me, now I use my Toastmasters training pretty much all day, every day. How do you think I wrangled the assignment to write this article?
---
Caren S. Neile, Ph.D.
teaches storytelling studies at Florida Atlantic University and has presented at three Toastmasters International conventions. Visit her at
carenneile.com
.
---
---