Click play to hear an exclusive podcast interview with Jess Roper and the hosts of The Toastmasters Podcast.
When Becky Roper found out her daughter, Jessica, had taken up kickboxing, she was less than thrilled. The sport features lots of … well, kicking and boxing. "My first reaction was, Oh boy, I don't like the sound of that."
She winced at the thought of her daughter getting hit. "You always want to protect your children." Fortunately, Jessica does a pretty good job of that herself. So good, in fact, that she is an English kickboxing champion, crowned by the World Ring Sports Association.
Roper worked hard to achieve her athletic success, noting that she lost five matches in a row before her first victory. A member of the Sussex (England) Online Speakers, she sees similarities between kickboxing triumphs and public speaking success. Both are about skill development and learning from others, along with practice and perseverance.
"I always say: Dedication, determination, and discipline," says Roper, who lives in the coastal town of Hastings, about 50 miles from London.
She compares the rush of nerves and adrenaline before stepping into the ring to the feelings you get stepping up to give a speech. With one notable difference. "Speaking is much more enjoyable than being punched in the face."
Becoming a Champ
Roper took up kickboxing when she was 19, encouraged by her boyfriend. The combat sport appealed to her. "I had very low self-esteem and I was quite anxious," she says. She embraced the challenge, but it was a struggle. "I was the only girl in the [kickboxing] club, and it was really tough in the beginning," she recalls. "I couldn't even do one press-up."
In conversation, the 29-year-old is polite and patient. In the ring, she is a picture of controlled aggression, launching high kicks at opponents—alternating between the body and head—and throwing punches in her purple boxing gloves. Despite the bruising nature of the sport, she takes pains to explain that kickboxing is not some kind of wild slugfest. Training and technique (much of it rooted in the martial arts) are key, a referee oversees the rule-bound matches, and you must take strategic steps to win. Roper says she and her opponent always embrace once the match ends, a sign of mutual respect.
"I was the only girl in the [kickboxing] club, and it was really tough in the beginning. I couldn't even do one press-up."
—Jessica Roper
When she struggled mightily starting out in the sport, she thought about quitting. But she pushed herself to keep going and grew to appreciate the routines of training, of working with coaches, of building relationships within the boxing and martial arts communities. Roper has a second-degree black belt in kickboxing and is working toward one in Brazilian jiu-jitsu as well. She improved her skills so much that in 2019, she won the English kickboxing championship in two different weight categories. She hasn't yet been challenged for the titles. (As with other sports, the coronavirus pandemic forced the suspension of kickboxing matches.)
Roper, whose two green championship belts sit atop her bookshelf, says her kickboxing journey has transformed her confidence as well as her physical and emotional well-being.
Kicking Up Her Self-Esteem
Roper joined Toastmasters to develop the skills to become a motivational speaker. She wants to share her message about empowering one's self through exercise.
She also wants to get more women involved in kickboxing, a male-dominated sport. "More opportunities are opening up but the more of us who are out there speaking about it—and this is where the [public] speaking comes in—and promoting it … and saying, 'Come on, ladies, step up to these opportunities'—the more of us who do it, the more opportunities there will be."
Roper also aims to inspire through her teaching and coaching, another area where she benefits from improved communication and leadership skills. She coaches kickboxers and teaches classes for men and women of all levels. When the pandemic descended, she started an online platform she calls "Fighting Fit Together."
Though she demonstrates kickboxing techniques in the classes, the sessions also have a broader purpose. Roper says she stresses the fun and exhilaration of movement, and the connection between physical fitness and mental health.
One of her regular participants is Amy Jones, her Toastmasters mentor and a fellow member of the Sussex Online Speakers.
"Jessica is a great teacher because she listens," says Jones. "She explains things clearly, from different angles, and is passionate about her [kickboxing] community being about more than just 'losing weight,' instead empowering us to feel fighting fit!"
Roper also works in a program called "Sports in Schools." She gives presentations at primary schools, talking about her athletic journey and urging kids to try a sport of their own.
"I absolutely love being able to share my story," she says. "And the children's faces—you see them light up with enthusiasm."
Family Connection
Roper's story is also a mother-daughter story. When Jessica was growing up, Becky was addicted to heroin and alcohol. But her mom battled and eventually overcame her addictions. At 52, she took up kickboxing. She began training with her daughter and has attended her classes for the past five years. "Kickboxing has helped me mentally and physically," she says. "Plus, it's good quality time with my daughter."
Becky now has a blue belt in Brazilian jiu-jitsu and hopes to have a black belt before she turns 60. Jessica couldn't be more proud. The first speech she ever gave was at a local International Women's Day event in March 2020, where she spoke about her mom's courage and fortitude, and then brought her up onstage to demonstrate some kickboxing moves.
She delivered a similar message when she gave her Ice Breaker in March 2021. The title of her speech: "Can Your Mum Kick You in the Head, and Would She?"
"I feel that her story is more important than my story in a way," Jessica says of her mom, "because she's turning her life around in her 50s."
Given the addictions she struggled with when Jessica was young, Becky says she feels very fortunate that the two have a close relationship. "She really has supported and helped me," she says of her daughter.
The Next Round
Besides her teaching and her training, Roper is involved with another communication-related venture: She hosts an hour of local radio each week. In the pre-recorded program, called The Champion's Corner, she talks about health, well-being, and community, also mixing in music and occasional interviews.
In the Sussex Online Speakers club, Roper is forging ahead with Pathways projects and says she's working hard to become a better speaker, hoping to make motivational speaking a career one day. Her enthusiasm is a big asset to the club, says Jones.
"Jessica has helped us develop and foster a strong club culture by being encouraging of other members, and sharing about her experiences via her own social media platforms, or recording videos for the club to share on its socials," she says. "She is a great ambassador for Toastmasters."
As an athlete, Roper says Toastmasters also appeals to her competitive nature. She loves speech contests. Just months after she became a member, in her first Toastmasters contest experience, she placed second at the Area level in both the Table Topics® and Humorous speech contests.
The kickboxing champ says she wants to climb the contest ladder to the top.
"I want to become a public speaking champion," she says with a smile.
Editor's Note: Watch this video to see Jessica Roper in action, and watch another to learn about her journey to becoming a champion. Also, listen to her podcast, The Champion's Corner.
---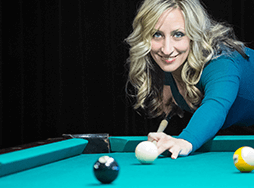 ---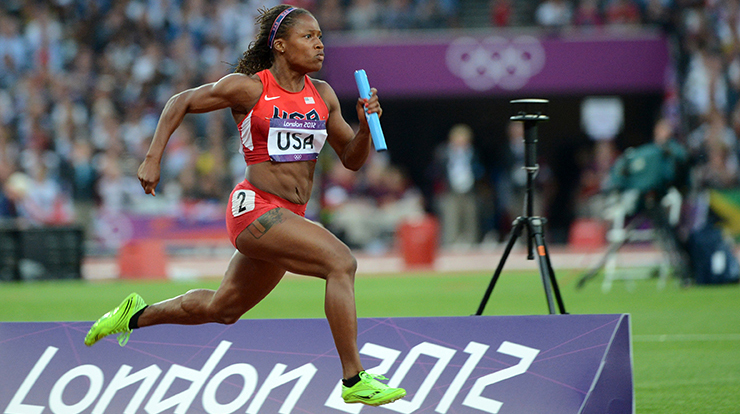 ---