COVID-19 has dominated the world's attention the past two years—and that's also been true in the world of language. In 2020, Merriam-Webster declared "pandemic" its word of the year. In 2021, as the COVID crisis continued to evolve, the dictionary company announced "vaccine" as its top word.
Along the same linguistic lines, Oxford ­Languages, creator of the Oxford English Dictionary, named "vax" its number one word for 2021.
The top words are typically chosen based on their prominence. For example, Merriam-Webster said searches for "vaccine" on its website increased 600% over the previous year—and more than 1,000% from pre-COVID 2019.
Oxford's pick drew on usage data gathered from news sources across the English-speaking world. "Vax," used in phrases such as "vax cards" and being "fully vaxxed," exploded into the universal lexicon in 2021; the term appeared 72 times as frequently in September 2021 as it did a year earlier, said Oxford.
The publisher even produced a report delving into the history of vaccine-related language developments, including how they have influenced languages other than English.
Dictionary.com went a different route for its 2021 choice. The online dictionary selected "allyship"—a new word to its site. The social justice-related term was increasingly used in reference to Black and LGBTQ people and represents major themes of the year, said Dictionary.com.
Other words also sparked significant interest. After "vaccine," Merriam-Webster listed the premier words of 2021, in order, as: "insurrection," "perseverance" (the name of the NASA spacecraft that landed on Mars last February), "woke," "nomad" (think "Nomadland," an Oscar-winning film from last year), "infrastructure," "cicada," "murraya" (the word correctly spelled by the winner of the Scripps National Spelling Bee), "cisgender," "guardian" (Cleveland's professional baseball team tapped "Guardians" as its new name), and "meta." Searches of that word rose 10,860% after Facebook announced in October that "meta" would be the company's new name, said Merriam-Webster.
---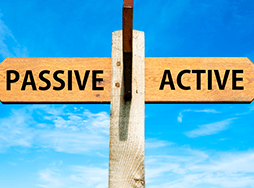 ---
---