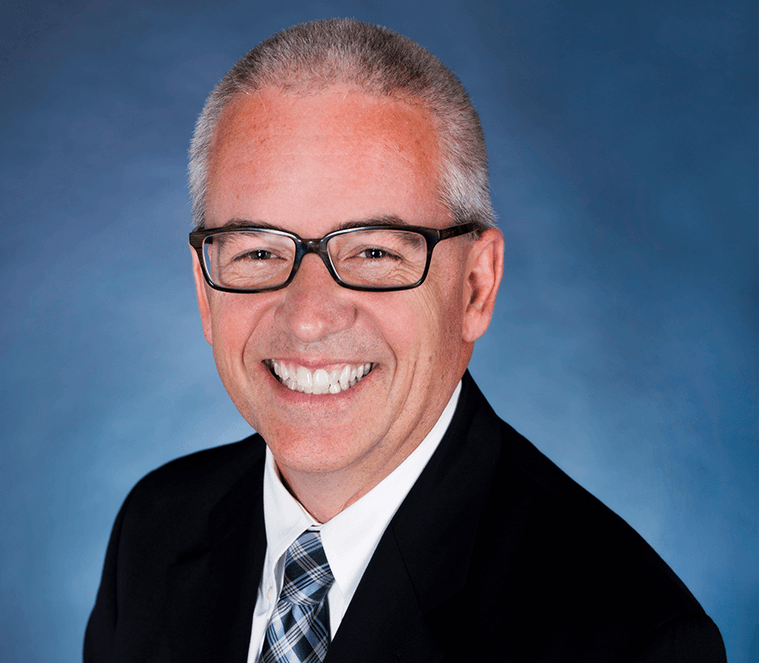 In this Toastmasters Podcast episode, Don Bittick, DTM, PID, gives listeners a glimpse of what's to come at this year's hybrid convention, taking place in Nashville, Tennessee, and online! He'll also talk about what goes on behind the scenes as a Host District Chair.
Don Bittick, DTM, has spent the last two decades working on his personal growth through Toastmasters. But this month, he will take everything he's learned as a seasoned member and pay it forward.
Bittick, who is originally from Hammond, Indiana, is the 2022 Host District Chair for the Toastmasters International Convention, taking place August 17-20, in Nashville, Tennessee. The hybrid event is a first for the organization, but it will be Bittick's 11th convention. As a member of Advanced Toastmasters Pursing Excellence, based in District 63, he knows his way around a Toastmasters group, as well as the diverse city he plans to welcome members to from around the world.
Keep reading to discover more about the Past International Director and how he plans to lead the team of Helping Hands volunteers and bring the spirit of Toastmasters to Music City.
Tell us a little bit about yourself.
I worked as an IT professional for more than 37 years, retiring early. I then decided to put my Toastmasters skills to work and have become a high school math teacher, while working on my master's degree in teaching at the same time. I like to walk/jog, spend time with family, and of course, everything Toastmasters.
What does your role entail as the Host District Chair?
My role is to support the amazing staff at World Headquarters with recruiting committee chairs and co-chairs, encouraging all Toastmasters to consider signing up as Helping Hands volunteers, and most importantly, partnering with WHQ to provide the best possible experience for all attendees at the convention. My responsibilities also include being one of many ambassadors to the staff at the Gaylord Opryland Resort and Convention Center.
How many volunteer members are you leading in the Helping Hands program?
Because the convention is hybrid this year, attendance will be limited, which means not as many volunteers will be needed. Currently, we have 13 awesome committee chairs, nine co-chairs, and around 100 Helping Hands volunteers. My primary responsibility will be to serve and support all these volunteers.
What skills are you bringing to this role from your 20 years of membership and leadership experience?
I'm not sure this is a skill, maybe more like a benefit of my time in Toastmasters, but I have met a lot of amazing individuals who are not only skilled but have servant hearts. I reached out to many of these incredible individuals, and many reached out to me, to put the best volunteer leadership team together. We match their skills, experiences, and interests with the appropriate committee, so they can also practice their leadership skills.
As a past Region Advisor and International Director, I have had the honor to learn a number of skills from the education staff at WHQ, which has helped me in my journey as the Host District Chair. This includes the concept of putting the right people in the right positions, as well as organizational and communication skills.
It is going to be so much fun with this hybrid format because many of us will be able to experience the face-to-face interactions, reconnect with old friends, and make new ones.
What have you found most rewarding about the process?
I'm pleasantly surprised by the outpouring of support to help. In addition to this, I had several Toastmasters not only tell me that they wanted to help, but that they were open to me assigning them to any leadership position that there was a need for. This has been most rewarding.
What makes Nashville—your own backyard— a great site for the convention?
Nashville is such a diverse city, with its music, dining experiences, professional sports, nearby parks/lakes, and most important, southern hospitality.
How many conventions have you attended? Tell us about your favorite one.
If we count the last two years (including virtual conventions), I have attended 11 out of the last 12. My favorite convention was in Palm Springs (2010), and I believe it was my first. It turns out that Toastmasters from around the world share a lot of values, which inspired me to try to attend every convention since. Many friendships were formed and are still going strong today.
Is there anything else you'd like the readers to know about this year's convention?
It is going to be so much fun with this hybrid format because many of us will be able to experience the face-to-face interactions, reconnect with old friends, and make new ones. It also allows Toastmasters from around the world to experience the convention via virtual technology. I refer to this as the best of both worlds. I know this puts a lot of work on the staff at WHQ, but I know they, along with the terrific volunteers, will do everything in their power to provide the attendees the best experience possible.
Editor's Note: The Host District Helping Hands program is open to Toastmasters members who are interested in volunteering their time at the annual Toastmasters Convention. Participating in the program requires a time commitment, a happy outgoing demeanor, and a willingness to help people.
---