The end of the 2020–2021 Toastmasters year is almost here. This year has been unlike any other—it has been a year that tested the resiliency of all of us, and one in which many sacrifices were made: from in-person meetings and conferences, to in-person Mid-year Training and Convention. It was a year where we all seemed to be glued to the computer a little more than we were used to. We have all been a witness to history. Yet, rather than focusing on what we have lost, let's celebrate our successes.
As Molière once said, "The greater the obstacle, the more glory in overcoming it."
As a new member, did you deliver your Ice Breaker speech, taking the first step in developing and strengthening your communication skills? If so, congratulations! That first step is the longest stride on your path. Maybe you completed your first, second, or even fifth path in Pathways. Think back to July 1, 2020, and reflect on the improvements you have made in your communication and leadership skills. Celebrate all that you have accomplished.
Take time to celebrate you, your accomplishments, and your resiliency.
Leaders developed a new set of skills. Toastmasters leaders had the distinction of navigating an entire year through a global pandemic, developing leadership skills that no one had before. Celebrate what you learned and the skills you gained.
Did you become a Zoom-setter, traveling to clubs around the world, participating in meetings, meeting new people, and learning about new cultures? Maybe you even delivered a speech, provided an evaluation, or participated in Table Topics at a faraway club, unique opportunities that arose from our current environment. Celebrate being a part of making the world a little smaller and decreasing the distance between us.
I personally had the privilege of joining in memorable events, such as witnessing the Dasmarinas City Toastmasters in the Philippines celebrate the induction of 11 new members during a single meeting; seeing MNI Speakers become the first club to charter on the island of Monserrat; and participating in club anniversary celebrations with other outside members from around the world.
There may have been times during this Toastmasters year when things seemed dark, but it was during these times that each of you became the light for others. You continued to be there for one another, offering support and encouragement. Take time to celebrate you, your accomplishments, and your resiliency.
My first "Viewpoint" in September 2020 was titled, "Undeterred, Unwavering, Unstoppable ... We Are Toastmasters!" Every one of you proved that statement to be true. Thank you.
Richard E. Peck, DTM
International President
---
---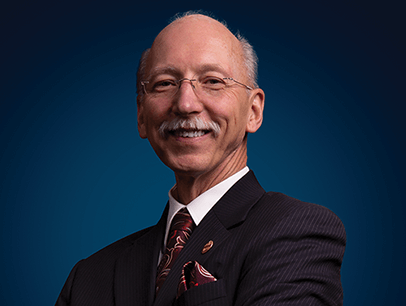 ---