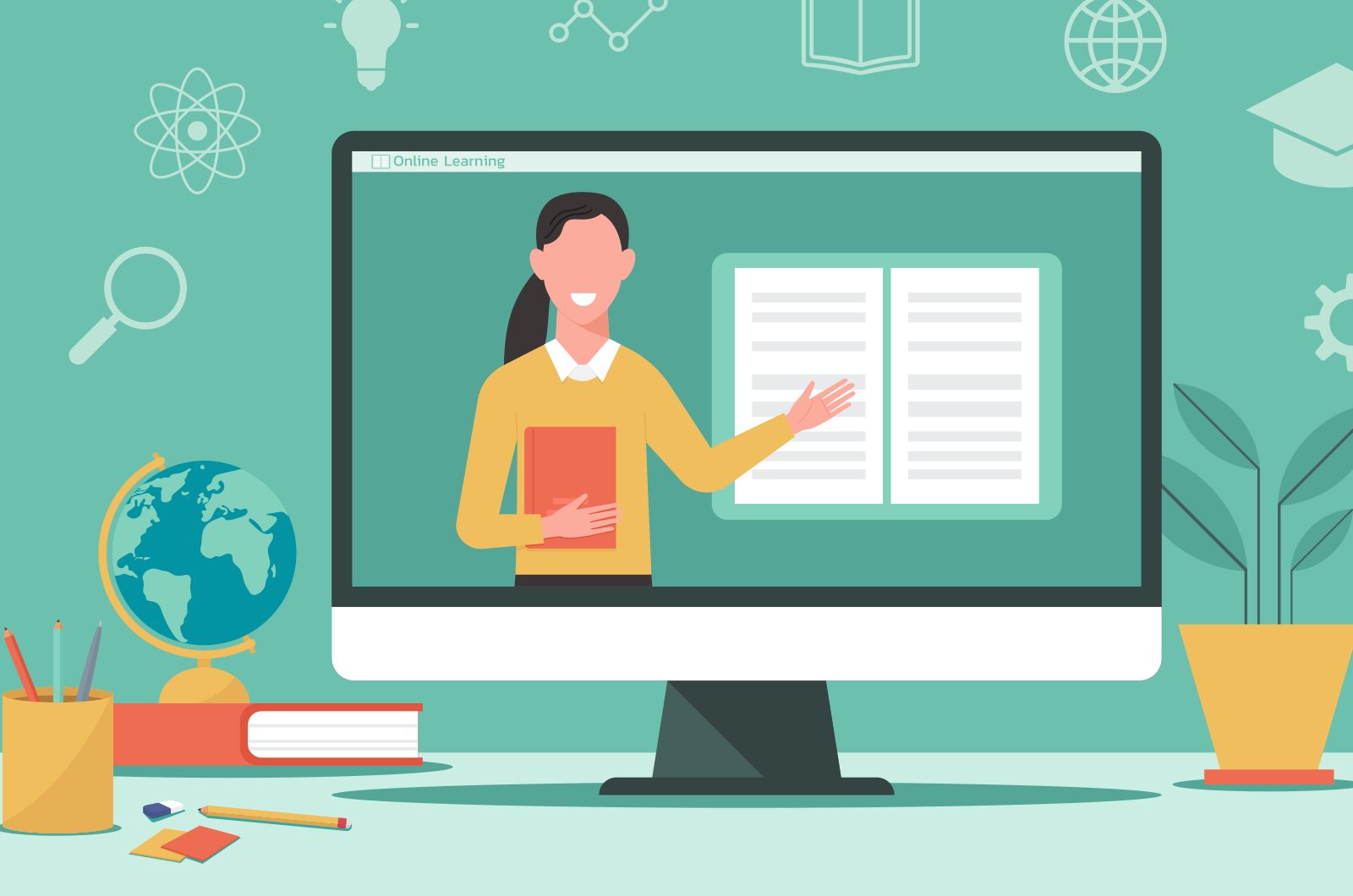 October 5 is UNESCO's World Teachers' Day, and the theme for 2020 is "Teachers: Leading in crisis, reimagining the future." Educators have worked hard to help their students continue to learn and grow despite the challenges brought by COVID-19, and the Toastmaster wants to honor their accomplishments. Meet a few Toastmasters from around the world who are overcoming these hurdles and bringing the skills learned in their club to their classroom.
Maya Kawashima
For the last three years, Maya Kawashima has been teaching French and business management since leaving the corporate sector. A member of Bayside Toastmasters Club in Hampton, Victoria, Australia, she discovered that Toastmasters has greatly helped in her teaching career. She has learned the importance of getting to the point, but starting with the big picture as she teaches the content. The importance of giving constructive and encouraging feedback is a major highlight in her Toastmasters experience, and Kawashima has worked to provide the same experience for her students. She will comment first on what the student has done well, then on areas they need to work on, and finish with another compliment—a strategy that has benefited her relationships with students.
"My advice to both teachers and to fellow Toastmasters would be to continue embracing the opportunities presented to you," says Kawashima. "In my second year of teaching, I decided to return to Toastmasters. I have always been a fast speaker. Through my involvement in Toastmasters, I am learning to slow down when speaking, for which I am really grateful!"
Ilene Benz
As a college communication professor, Ilene Benz incorporates many Toastmasters skills into her courses for students at Monroe Community College. "I pass on what I learn to them, especially in my public speaking classes. Listening skills and the techniques to share feedback are built into most of my courses," explains Benz, a member of MCC Toastmasters of Rochester, New York. "This helps my students not only learn and develop critical thinking skills; it allows them a process for offering feedback to their peers and coworkers."
While she recognizes that some of her communications courses— such as public speaking and interpersonal communication—don't translate as well to the online platform, Benz is doing her best to stay connected with her students. "We maintain a positive attitude, successfully work on activities together, and maintain ongoing opportunities to communicate through technology," she says.
Udayalakshmi Bhamidipalli
Udayalakshmi Bhamidipalli is a member of ESCF (Emirates Supply Chain Forum) and JSS Toastmasters clubs of Dubai, United Arab Emirates. She is the head of the science department at JSS International School, Dubai, and teaches chemistry to secondary school students. She says the skills she has learned in Toastmasters have been very useful in her career. "I try to apply all my learning from Toastmasters in my teaching and leadership role at school. The evaluation techniques I have learned at Toastmasters have helped me give motivational feedback to the teachers in my department and to students," she shares. "Pathways projects have stretched my thinking and I have successfully used them at school.".
In fact, the Pathways projects have been so helpful, that after completing the podcast elective, Bhamidipalli created a podcast for her chemistry students during the COVID-19 pandemic. "My heart went out to students who cannot afford devices and long hours of internet. That's when the idea of making podcasts was born, so that they could be easily shared and listened to, even when people didn't have powerful internet connection."
Deidre Brooks
In September 2019, Deidre Brooks of Peachtree City Toastmasters in Peachtree City, Georgia, moved to Jumilla, Murcia, Spain to teach English. She says she has always tried to do things that are adventurous and challenging, but she never could have anticipated the obstacles that came about with COVID-19. The separation from her students has been the greatest difficulty, Brooks admits, and while she can give her students a lot of energy in the classroom, she says it's just not the same online. But she continues to persevere and connect with them as best she can.
"I cannot think of another position I have held during my career where I have utilized my Toastmasters' skill set on a regular basis to such a tough crowd."
–Deidre Brooks
Brooks says Toastmasters has continued to benefit her as a teacher, with Table Topics® being one of the greatest advantages. She says, "I never know what questions the students will ask about me personally, my experiences, or my thoughts. I cannot think of another position I have held during my career where I have utilized my Toastmasters' skill set on a regular basis to such a tough crowd."
Syeda Ummay Husna
"The most challenging part of teaching online is conveying the message you want to from a distance," says Syeda Ummay Husna, a secondary school teacher. "Without that personal touch, without our presence in front of them, the most important thing that has helped me is being able to connect with students while delivering the lessons."
For example, Husna says she dispels their concerns by sending private chats to answer any questions. A member of BTM Toastmasters in Bengaluru, Karnataka, India, Husna says learning how to manage voice modulation and practicing grabbing the audience's attention in club meetings helped immensely in teaching during the time of COVID.
"The most challenging part of teaching online is conveying the message you want to from a distance
–Syeda Ummay Husna
Husna even has six students who joined a Gavel Club, and those students attending meetings have begun acting as Ah-Counters in class. Watching students succeed and get inspired to become Toastmasters has brought this Toastmaster teacher a lot of joy. "To see the kids getting inspired by you, appreciate you, and follow your footsteps outside of the subject is the something close to my heart."
Vanessa King, DTM
As a math and science teacher, Vanessa King, DTM, is accustomed to students not being interested in her subjects, but after joining Toastmasters, she has been able to better engage with them. She exudes energy and shares stories to bring learning to life, making her material more memorable. King, a member of Guilford Speakers in Guildford, England, knows Toastmasters has made a difference because "I have kids actually smiling at me now!"
Though some of her students struggle with math and science, King works hard to give them the opportunity to succeed. "I believe that if a student can't do something, it's not because they're not capable. They just haven't been shown how to do it in a way they understand," she says. "It happens a lot with math students because people tend to believe a talent for math is something you're born with—you're either good at it or you're not, and that's just not true."
Farzanah Ebrahim
As a mother of two boys, an English teacher, and head of the English department at an independent school, Farzanah Ebrahim's days are jam packed. However, she loves to learn and says she often wishes she had more time to empower herself. When she discovered Toastmasters, she knew it was something she wanted to make time for. "At my second meeting, when I was asked to participate in the Table Topics, I felt a sense adrenaline that I have to admit I hadn't felt in a long, long time. I spoke in front of kids daily, but when I saw that I was able to do it in front of many accomplished adults as well, I knew that this was something I wanted to do," she says.
Since then, her club, Pretoria Ladies Toastmasters in Pretoria, South Africa, has helped her become more aware of her fall backs when teaching a lesson, as well as identify her students' crutch words and notice their ums and ahs. Ebrahim helps her students improve and learn every day, and while the online classroom is missing the human element she craves, she has pushed through to continue her lessons. She says the most rewarding part of being a teacher is knowing she has shared knowledge with her students, and that no matter how small it may seem, will stay with them forever.
---