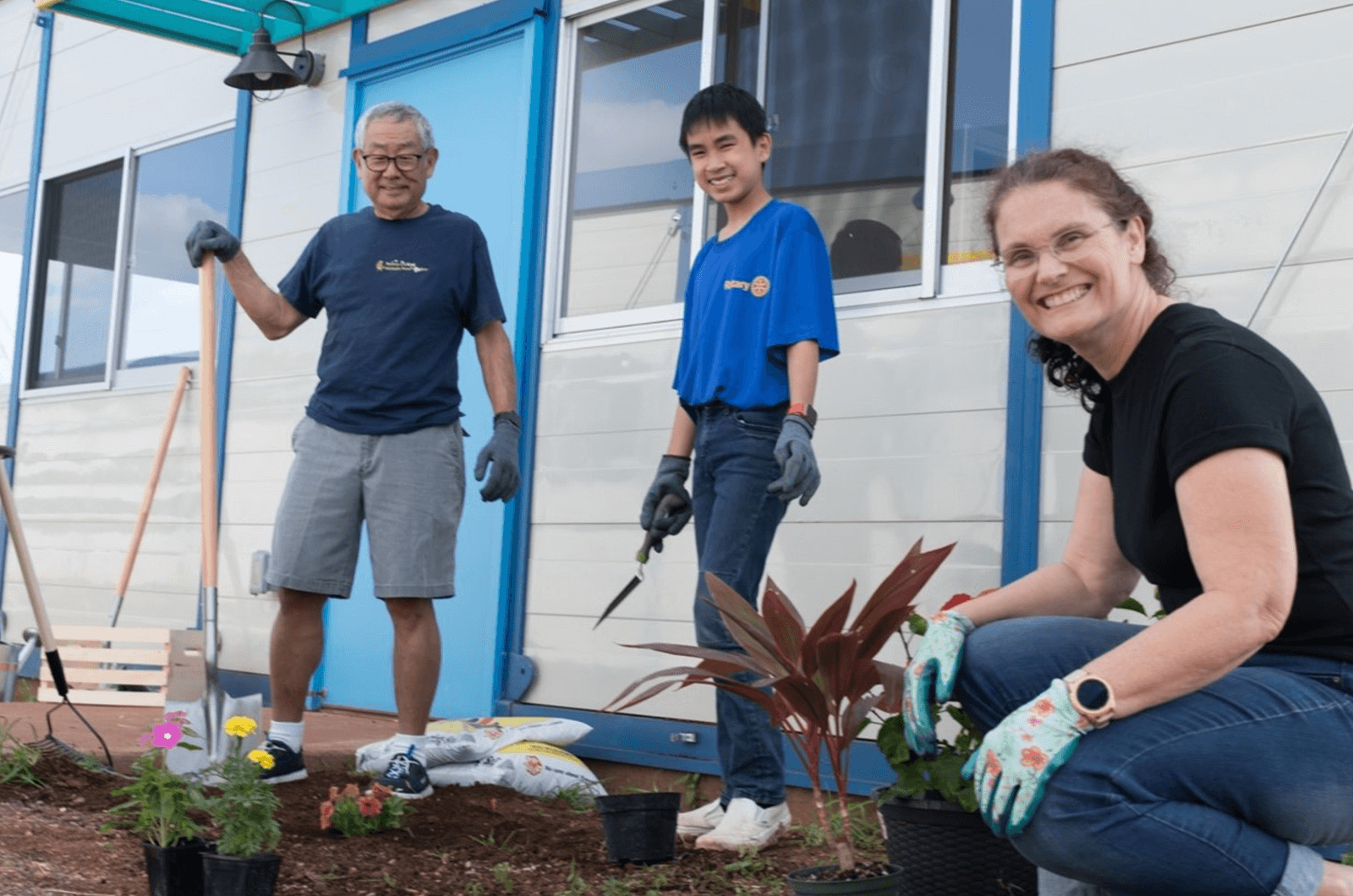 About a year ago, Angelie Bharwaney and several members of her Rotary club decided to start a new community project. The group teamed up to tackle trash. Taking over the maintenance and improvement of a large pathway in Canons Park, in London, England, they spent the first Wednesday morning of every month snaring pieces of "rubbish" there.
When passersby asked, Bharwaney explained what the group was doing, and they expressed appreciation. "It just took a few hours of my time and it made me feel better," she says of the beautification effort.
Bharwaney is a member of Toastmasters as well, where helping others is also a central tenet, with members helping each other gain confidence and improve communication and leadership skills. She says her fellow Toastmasters would find it gratifying to collaborate on Rotary service efforts, which range from local projects to humanitarian service around the world.
"Rotary being such a great service organization, they can help us take what we've learned here and do something better out there."
—Scott Brown, DTM
The alliance between Toastmasters International and Rotary International makes it easier to do that. Though members can't participate in Rotary service projects as an official Toastmasters activity, they can join in as individuals.
"I think for Toastmasters to join in our service projects would be amazing," says Bharwaney, Club President of the Harrovian Toastmasters Speakers in London and Immediate Past President of the Rotary Club of Edgware and Stanmore, also in London.
The potential of that shared energy to help others is why Toastmasters and Rotary forged the alliance. Officially announced at the beginning of 2020, it is aimed at capitalizing on the strengths of each organization, helping to further personal and professional growth for members of both groups.
Scott Brown, DTM, a Toastmaster in Roanoke, Indiana, says teaming up can help Toastmasters use their skills to positively impact people around the world. To advocate for their service projects, leaders must communicate why such efforts are vital and inspire volunteers to work together.
"Rotary being such a great service organization, they can help us take what we've learned here and do something better out there," says Brown, who does leadership consulting for companies in the retail, service, and hospitality industries.
A Variety of Benefits
What other ways can Toastmasters benefit from teaming up with Rotarians? You can gain experience speaking outside of Toastmasters, strengthen your mentoring and evaluation skills, expand your professional and personal network, and broaden your perspective on the world.
Rotary International has nearly 1.2 million members and more than 36,000 clubs in almost every country in the world. In addition, nearly 200,000 young adults are members of Rotaract.
Toastmasters clubs can link with their counterparts at the local level—just reach out to a nearby Rotary club. (If you don't have a nearby Rotary club, you can attend one that meets virtually.) Consider holding a joint Toastmasters/Rotary club meeting, allowing both groups to learn more about the other. Try to visit or speak at a Rotary club meeting or other Rotary events. In doing so, you can connect with Rotarians and speak about the value of Toastmasters, or speak on another issue that sparks your passion. Rotary also offers the potential for speaking to a larger audience than your Toastmasters club.
Such experiences can help members stretch their skills, says Deborah Richards, DTM, a Canadian who belongs to both organizations. Rotary clubs also offer guest speakers time for presentations generally in the 10- to 20-minute range. "I think that would be an interesting challenge for a Toastmaster," says Richards, a 20-year member who belongs to the Surrey Toastmasters Club in British Columbia.
Invite a Rotarian to your Toastmasters club. Ask them to visit as a guest or give a speech. In true Toastmasters style, offer them feedback and tips to improve their skills—and sharpen your own evaluation skills in the process. You can also volunteer to be an evaluator for speech projects that Rotarians give as part of education courses being developed for the organization by Toastmasters International.
Mentoring is a core Toastmasters principle, and Brown—Program Quality Director for District 11—believes strongly in the value of mentoring those outside of Toastmasters, which he calls "real-world experience." That's one reason he embraces the Toastmasters/Rotary link. Last year, the longtime Toastmaster led a large public speaking workshop for Rotary leaders, and since then he and other District 11 members have spoken at local Rotary clubs, and in turn local Rotarians have spoken at their clubs.
Plus, sometimes you might not find a great fit for a mentoring relationship in your Toastmasters club, says Brown. "Sometimes the perfect person to help is sitting in another organization ... like a Rotary group."
Helping Rotarians improve their speaking skills, he adds, is rewarding, because it enables them to more effectively advocate for humanitarian service, including fighting disease, promoting peace, and supporting education and health efforts. Toastmasters "can teach them to be better at what they're already doing," he points out.
Building a Network
The Rotary alliance will provide plenty of networking opportunities to build personal and professional connections. Networking has always been a valuable part of Rotary meetings, notes Richards, the Canadian Toastmaster and Rotarian. Rotary ch4ollects data on members' professions, and the clubs' members represent a variety of businesses and industries. Toastmasters could seek new Rotary colleagues in a specific industry, such as engineering, teaching, or marketing. "I could see where a Toastmaster might be interested in that networking, especially if they own a small business, for example," says Richards, a member of the Rotary Club of Cloverdale, in British Columbia.
The potential of that shared energy to help others is why Toastmasters and Rotary forged the alliance.
Richards is program director in the Health Sciences Division at the Justice Institute of British Columbia, a public post-secondary institution. She has participated in such service projects with her Rotary club as cleaning local streets and creating scholarships for students.
Bharwaney, an airline administration and customer services manager, says being in Toastmasters has boosted her confidence as a speaker. And from Rotary she has reaped the emotional satisfaction of volunteer service. She's happy about the alliance.
"I think it's a good thing for both organizations, to be honest," says Bharwaney, whose husband, Suresh, is also a Toastmaster and Rotarian. "It will help both of them."
---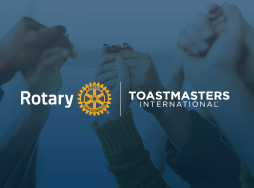 ---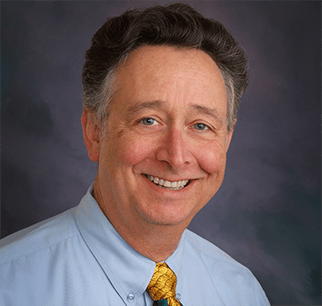 ---