The countdown continues. It's now about four months until the Toastmasters traditional education program expires and the Pathways learning experience becomes the sole program available to members. If you are already well into your Pathways journey, keep going! If not, don't fret—there are many resources to help.
Below is a guide to useful information and tips for this transition period.
Traditional Awards Deadline
To earn any final education awards in the traditional program, you must submit your completed award applications to World Headquarters, and they must be received by June 30, 2020. For leadership awards (in which member must serve as a club officer, District leader, or club coach), you can submit your applications to be received by World Headquarters between June 1 and June 30, 2020.
Don't wait until the last minute, because application deadlines won't be extended. If you have questions, email educationprogram@toastmasters.org.
Easier Access to Base Camp
Base Camp, the online gateway to Pathways, contains everything you need to navigate through the program. Pathways, which is also available in print, consists of 11 paths and a mix of projects in each path's five progressive levels. It is now easier to access Base Camp and to select a new path from your Toastmasters Profile. To view the new selection process, log in to your Toastmasters Profile and select the "Choose a Path" button or watch the video below.
In addition, last year the Toastmasters Pathways team at World Headquarters unlocked all levels in the program's 11 paths. In the past, you could only access a project within a level once you had finished the previous levels. Pathways users can now open and view any project in any of the five levels. Being able to view what's available in a path's higher levels may help you plan your projects and chart your learning.
Despite this access, it is still highly recommended you complete your projects in sequential order, since they build in complexity, with each one designed to build on the content of the previous projects.
Pathways Resources
If you are looking for a general overview of Pathways and how the program works, go to the Pathways webpage.
Questions and Answers
How do I get credit for serving in a club meeting role?
In Pathways there are several projects that include serving in a meeting role. For example, in the "Evaluation and Feedback" project, in Level 1 of every path, members must serve as a speech evaluator. Completing Level 3 in a path requires you to fulfill the roles of evaluator, meeting Toastmaster, and Table Topicsmaster.
You can record your meeting roles on your Base Camp profile page. When you record your meeting role, it's helpful to indicate the date you performed that function. Your club's Vice President Education (VPE) then must verify that you fulfilled the meeting roles required to complete Level 3. The VPE must confirm—either by their presence at the meeting or through confirmation from a club officer who was present—that a member served in a role.
How do I mark my entire path as complete?
Even though all levels in a path are now unlocked, meaning you can work through them in nonsequential order, you still need to complete Levels 1 through 5 and have each level approved by your Base Camp manager before you can mark a path complete.
Once these levels are marked complete, you will have access to view and complete the final project, "Reflect On Your Path." (This project is the only one that is locked. It can only be accessed once you finish all five levels.)
After finishing this project, you will submit a Path Completion Approval request to your Base Camp manager, who must approve the request in Base Camp and submit your final level completion in Club Central. Once both of those steps have been taken, your path will be complete, your club could receive credit for the Distinguished Club Program, and your education credentials will change.
Don't wait until the last minute to submit your award applications for the traditional education program. Applications won't be extended beyond the June 30 deadline.
I am done with my project, but the project is not marking complete—what's wrong?
It's likely you didn't complete the second of two skill assessments. Before you start a project, complete Assess Your Skills—Before. Then finish the project and launch it from Base Camp. (The project will open into a new tab in the browser.)
Use the drop-down to choose Assess Your Skills—After. Once you've finished, the project will be marked as complete. You must take the pre- and post-assessments every time you complete a project. These help you gain a better understanding of the new competencies you have developed in the project.
Some of the evaluation forms I download from my projects are fillable and others are not. Why? How can I always be sure to have a fillable form?
The evaluation resource you download from your project may not be fillable, meaning you can't fill them out by typing your comments right on your computer or other device. However, you can access a fillable version of any Pathways evaluation resource from the Speech Evaluations page on Base Camp. Simply select the Speech Evaluations page tile from the Base Camp home page, and you will find an alphabetical list of evaluation resources.
What are a Base Camp manager's duties and tools?
The Base Camp manager's primary responsibility is to track member progress and verify that members have completed all requirements in each level of their path. Because this role is focused on education, it primarily falls to the club's VPE; however, the President and Secretary of each club also have access to the Base Camp manager page for their club.
To approve a level completion, Base Camp managers should use the project descriptions to help them understand the requirements for each project in the level and verify that the member fulfilled all requirements. If you are a Base Camp manager new to the role, be sure to go through the tutorials on the Base Camp manager home page, which will also help you understand your duties and how to fulfill them.
---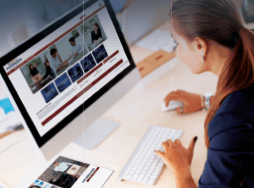 ---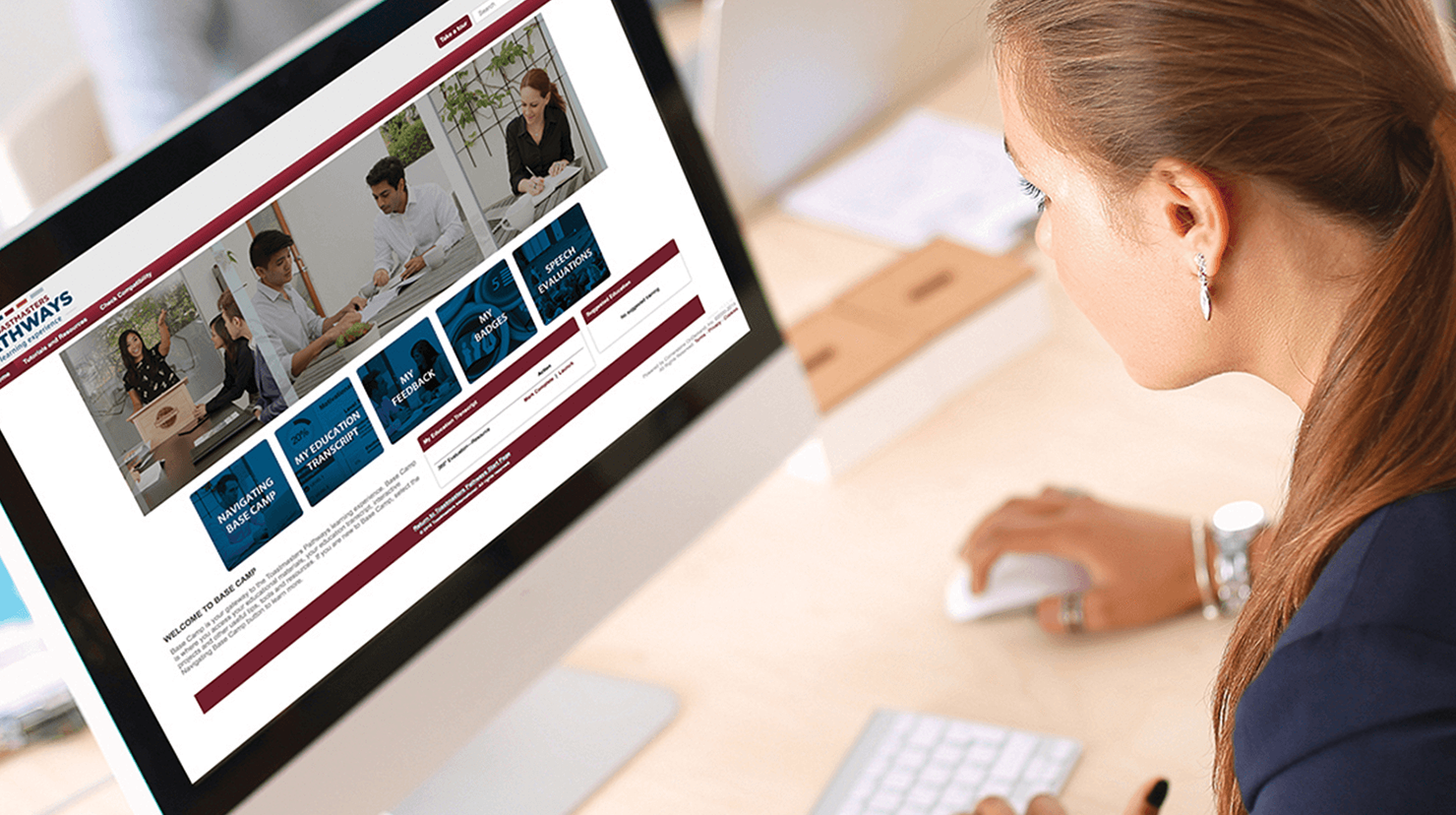 ---