Originally from South Korea, Hyun Jung Kim began working as a research scientist at NASA Langley Research Center in Hampton, Virginia, in 2009. She met Scott Bartram, an equipment specialist, in 2015 when working in his branch and since then, they have collaborated on several projects, including a next generation telescope lens for use in space. As a seasoned Toastmaster, Scott encouraged Hyun to join the NASA Langley Club and she asked him to be her mentor. Now the two work together not only for NASA but on improving Hyun's speeches and English skills.
Why did you seek out Scott as your mentor?
I asked Scott to be my mentor to help me improve my English, as we work together outside of Toastmasters. Scott is a natural teacher and provides a supportive and positive learning experience. His teacher-like personality makes him a perfect mentor.
How has Scott helped you improve?
Scott is very helpful in my quest to better my English, communication and leadership skills. When I practice speeches, he assists by providing critical information on grammar and pronunciation, but always doing so in a supportive and positive manner. He records my speeches on video during our club meetings, which allows me to see myself more objectively. By having a video, I can evaluate the speech and look for English errors. Just by listening to myself, I get a chance to improve for my next speech.
How do you apply what you learn to your career?
As a research scientist, I regularly give technical presentations and talks and have daily interaction with colleagues and students. As most of these activities require fluent English, active communication and leadership, everything I learn from Toastmasters helps every day. Because of my mentor, I have many opportunities to learn. For example, Scott corrects my pronunciation on a daily basis, and he keeps helping me until I get it right, never giving up! All of these things help me to become a better version of myself.
Looking for a mentor in your club? Ask your vice president education who is available to mentor you. To start a mentoring program in your club, order the Club Mentor Program Kit (Item 1163).
Want to nominate an exceptional mentor? Nominate your mentor by emailing your story and a photo (1MB or larger).
---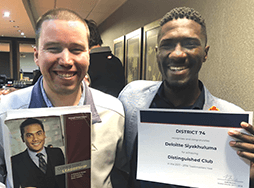 ---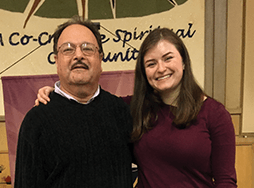 ---