When she was 18 months old, Andrea Pitts reached for a ladle on the stovetop while her mother cooked. The pot tipped, and scalding hot water and beans spilled over her. She was rushed to the hospital. The accident caused severe burns on more than 30% of Pitts' body, and the recovery process shaped the rest of her life.
As Pitts went through multiple surgeries, weeks of treatment and hours of physical therapy, the medical bills increased, and her parents did not have adequate insurance coverage. The hospital threatened to terminate treatment, but thanks to the persistence of her parents and help from others, Pitts was able to continue her stay.
She recalls how hospital nurses told her family that, despite the heartbreaking situation, she remained a bubbly, happy child whose smile was contagious. In November 2014, inspired by her own recovery, she founded Scars Uncovered. The nonprofit equips burn survivors and their families with tools and resources to promote an atmosphere of hope, comfort, healing and support. Scars Uncovered works to ensure survivors know they are not alone and alleviate some of the financial stress many survivors, like Pitts, experience. Since 2016, the organization has assisted more than 850 patients.
In addition to heading Scars Uncovered, Pitts works as a senior recovery resolution analyst at Optum, a health services company, where she identifies errors in medical claim processing. She strives to help others through her work and her nonprofit, but she didn't start out feeling comfortable sharing her story. Thanks to her membership in the Optimizers Toastmasters club in Franklin, Tennessee, and lots of practice, Pitts now confidently speaks up at work and in front of her local community.
How have the skills you've developed in Toastmasters helped your professional career?
Toastmasters taught me keen leadership skills to not only motivate and influence my peers but enhance the quality of my life and the enjoyment of my work. Since joining Toastmasters, I have taken the lead on several employee engagement projects that have resulted in relationship building between multiple departments and opened the door for cross department education and job shadowing. I love the healthcare field, because I can impact the lives of others during what might be some of the most unpleasant moments in their lives.
What is your role with Scars Uncovered?
My charity works in conjunction with other community organizations. I work side-by-side with local leaders and volunteers, health advocates, survivors and service members to assist burn survivors. At first, I was not as comfortable being the face of my organization, but I realized I had to share my story of survival. Through training, mentorship and practice, I've been able to take a more prominent role as the leader during charitable and community events. I've stepped outside my comfort zone to do TV interviews, sharing my story and advocating for other burn survivors, and calling my community to action.
How do you assist burn survivors?
We partner with burn units to provide "Boxes of Love" care packages to patients and their families. These care kits include items ranging from light-blocking eye masks (which help patients sleep better in the hospital's high-light setting) to lip balm and notebooks. Each box costs approximately 10 (USD) to make, but the impact is priceless. We try to meet survivors face-to-face to show our support. Currently, we provide care packages to Vanderbilt University Regional Burn Center in Nashville, Tennessee, and Shriners Hospital for Children in Cincinnati, Ohio.
We also assist in alleviating some of the financial stress that often accompanies a burn injury by assisting survivors with specialized burn garments. We also provide inspirational cards. One kind word can make a big difference in a person's life.
Know a member who has an inspiring story to share? Nominate someone from your club to be featured in a Member Moment by sending ideas to submissions@toastmasters.org.
---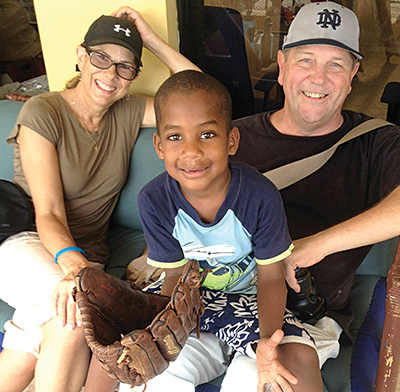 ---

---