As we begin the second half of our Toastmasters program year, it's a good time to reflect on the first six months. Consider whether you're progressing in your personal and professional goals. Think of the things you have ­accomplished so far this year.
Think, too, about your club. How is it progressing? Do club guests experience a quality meeting and a positive, supportive learning environment? Do they become members?
I have had the privilege of participating in club meetings in South Korea, China, Australia, England, France, Denmark, Sweden and several states in the United States. I have attended meetings of corporate clubs, association clubs, government-affiliated clubs, university clubs, community clubs and prison clubs. Every club and every meeting is unique. But the quality and standard of excellence demonstrated at each are directly related to whether club members and officers view their participation as valuable.
"What are the standards of excellence that your club demonstrates to the world?"
I attended the 50th anniversary celebration of Lone Star Toastmasters in Killeen, Texas, and the 60th anniversary celebration of Randolph Air Force Base (AFB) Toastmasters in San Antonio, Texas. These clubs have a legacy of excellence. They have served thousands of members. A longtime member and leader at Lone Star Toastmasters is Tim Manson. Tim continues to serve this club and to be an inspiration to all guests and members. At Randolph AFB Toastmasters, Amy Espinoza, Deb Arrington, Don Brooks and George Houtman continue to serve and lead. The dedication of these members and leaders is a shining example to all of us.
Think about the value you personally contribute to your club. What is the value you are gaining from your Toastmasters experience? What value are other members gaining? Consider how your personal lives and professional lives benefit from participation in Toastmasters. Is every club meeting a positive experience for everyone—one you want to share with guests?
As we begin the second half of the Toastmasters year, it is time for us to renew our commitment to the club mission and to the Toastmaster's Promise. Make every club meeting a golden experience for members and guests. Ask your mentor to hold you accountable for the goals you have set for yourself.
Reflect on what you have achieved and renew your commitment to progress toward your next personal goal. What are the standards of excellence that your club demonstrates to the world? In 2019, let's positively impact the lives of more and more people.
LARK DOLEY, DTM
International President
---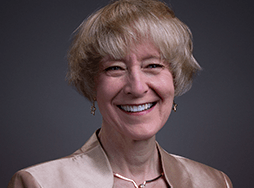 ---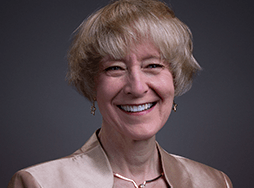 ---