Linda Charbonneau Brisebois, DTM, and Raymond Brisebois, DTM
Hawkesbury, Ontario, Canada
---
Mentor, Friend and Husband
Written by Linda Charbonneau Brisebois
After the clinical research firm I worked for announced its closure in 2010, my life as a single mom with two teenage daughters became difficult. A friend asked what was next for me and I had no idea—he then introduced me to Toastmasters. By the end of February that year, I attended my first meeting; it wasn't a regular meeting, it was an International Speech Contest. I was asked to be a ballot counter and said yes—then three weeks later I joined my first club, Les Explosifs de Laval in Quebec, Canada. The next weekend I attended my first area contest, then division contest and finally my very first district conference. I met new friends at each level along the way; we belong to a communication organization, after all.
During the district governor banquet at the Chateau Montebello hotel, I met the one who would become my mentor, my friend and—eight years later—my husband. Together, Raymond Brisebois and I visited clubs, and he helped me achieve my DTM in less than two years. Raymond has been a member since 2003 and has held roles as area governor, lieutenant governor marketing, and lieutenant governor education and training. I have been a club officer, area governor, division governor, club growth director and program quality director; I humbly think because of our experience in these roles, we had the skills to organize a wedding.
On May 26, 2018, Raymond and I got married. Of our 76 wedding guests, 54 were Toastmasters members! What a blessing to be part of such a great organization. To our Toastmasters family, thank you for the friendship.
Michael Black, ACS, CL, and Reiko Daidoji
Nagasaki, Japan
---
Celebrating, Toastmasters Style
Written by Yuki Kosasa, club treasurer for Sasebo FA in Nagasaki, Japan
Sasebo FA club in Nagasaki, Japan, celebrated the marriage of two Toastmasters, Michael Black, ACS, CL, and his beautiful bride, Reiko Daidoji, in Toastmasters style!
Tomohiro Matsuishi, CL, and I were co-emcees. Michael and Reiko suggested introducing the essence of a Toastmasters meeting into their wedding celebration. Knowing that Michael, our club president, loves Toastmasters (he made a cake decorated with the letters "Pathways" for us at the recent club officer training), we were excited.
We created a wedding script based on the couple's proposal: setting up a speech segment that family members and friends could join in, holding a wedding version of Table Topics and assigning a "kiss-counter" who counted the number of kisses, hugs and handshakes!
What we cared about most was entertaining all the guests, including people who didn't know about Toastmasters. Our club members were happy to take on roles to make the wedding unique and enjoyable. The reception went smoothly, full of smiles and happiness. It kept our kiss-counter busy!
At Toastmasters, we learn public speaking, leadership, team building and time management. We gather and hold meetings twice a month all year long. I realize now that it is all training for our future successful moments.
Tina Anderson, CC, CL, and Niroshan Dharmakantha
Colombo, Sri Lanka
---
Marrying the Toastmaster I Adored
Written by Niroshan Dharmakantha
March 16, 2017, was a very special day. It was my area contest, and I had made up my mind to be there, although I had a dislocated shoulder. Having driven more than 15 kilometers (9.3 miles), I made it on time. To my delight, my efforts were not in vain. A Toastmaster I always adored but never had the chance to speak to came running in to play an "invisible role" that day. I was so excited that I finally got a chance to speak to her. There she was, Tina Anderson.
It was raining cats and dogs that day, so being a gentleman, I offered her a ride home. We had so much to talk about, which continued for the next three days until I realized she was the one for me. Asking her out is a Table Topics speech I will never forget. Fortunately, Tina had always wanted to marry a Toastmaster. Ever since the day we met at my area contest, we have lived our passion of being in Toastmasters together. Whether at club meetings, contests or conferences, being together is a dream come true.
Fast-forward eight months to November 30, 2017: Our wedding was attended by wonderful Toastmasters, including Past District Director Zameen M. Saleem, DTM, who was one of our marriage signatories. Our club members emceed the event and did the toast as well. They even performed a surprise dance for us.
I am so glad I have a mentor, coach and evaluator right at home; someone with whom to practice what we learn together. We take turns being evaluators and Ah-Counters on a daily basis. The skills and knowledge gained from Toastmasters go a long way in helping us carry out a life filled with love, joy and affection.
Chow Chai Khim and Lim Ruey Shyong, ACS, ALS
Singapore
---
Cupid is Alive in Singapore
Written by Lim Ruey Shyong
I had been determined to look for "Miss Right" since 2004. I was active in various social activities and also accepted attempts by family, friends and neighbors to introduce prospective girlfriends to me. However, Cupid did not want to shoot his arrow and find me the right girl until 2016. First, I needed to find a friend of hers. It was a miraculous moment when, out of 200 people, I chose to sit beside Lee Kim Hock during the District 80 Mandarin Humorous Speech and Evaluation contests. Through our conversation, he knew that I was single. A few days later, he connected me with Khim, his wife's colleague and a former member of Lee's Toastmasters club.
Occasionally the stars align in exactly the right manner. We had so much in common! We did our undergraduate and post- graduate programs at the same university. She joined a Toastmasters club near my home. We also enjoyed the arts, cultural activities and nature walks.
When it was time to announce our relationship status to fellow members, Lee invited us to share the stage at a joint club meeting of District 80, Area V3, as he delivered the Special Occasion Speech: The Toast, mimicking a wedding ceremony. The atmosphere transcended as the audience realized that it was for real and started to congratulate us.
We decided to host our wedding dinner in a cozy town outside Singapore. On June 2, 2018, two dozen Toastmasters braved the traffic on the Singapore-Malaysia Causeway and traveled 200 kilometers (124 miles) to support us for the wedding in Muar, a city in Johor, Malaysia. I was glad to have my fellow male members in the Queenstown Mandarin Toastmasters club for being my groomsmen. They made the important morning together a memorable one.
Today, Khim visits my club and both us of visit other clubs together. Through Toastmasters, we have learned about dedication to excellence. Dedication means truly wanting to be together and wanting to give our best to one another.
---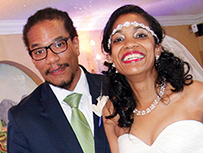 ---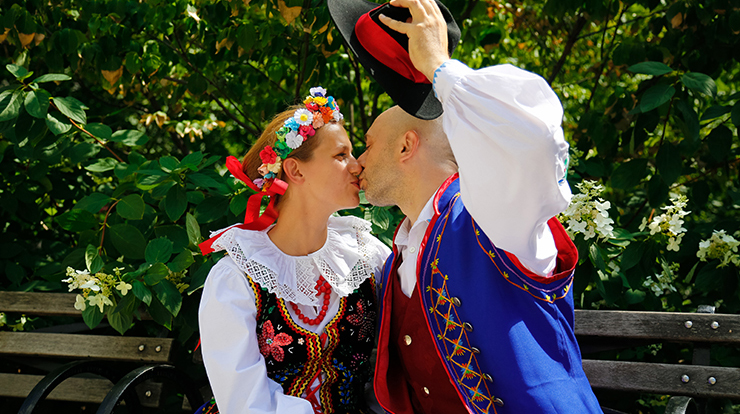 ---