If you've ever called World Headquarters with questions about paying member dues, the Distinguished Club Program, navigating Pathways Base Camp or tracking a supply order, you've likely spoken to someone from this department.
Thirty-four members of the Club Quality and Member Support department receive 8,000 phone calls and 10,000 emails per month. The team works in three shifts, between 6 a.m. and 7 p.m., Mountain Time, Monday through Friday, to answer questions via email, phone and web chat, and provide support to Toastmasters around the world. Whether answering questions, solving problems or processing transactions, this highly trained and enthusiastic team ensures that members receive accurate and prompt support and guidance.
This department is part of the larger Member Engagement and Support Division, which consists of 52 employees—roughly one-third of the World Headquarters staff. Its members are busiest during renewal periods (with deadlines of April 1 and October 1 each year) and during Toastmasters' year-end when the Distinguished Club Program concludes and new officers begin their terms in July. They handle all questions relating to clubs: financials, meetings, Pathways, officer training, club elections, reinstatement, membership-building programs and the Club Coach program, membership transfers, dual membership, policy and protocol, etc.
This department is an eclectic group with a wide range of interests, such as cooking, painting, songwriting, gaming, dancing, community service and social media. They describe themselves as a competitive department—always ready for a softball game or a wellness-inspired "step-counting" competition against other World Headquarters teams.
To reach Member Services, call +1 720-439-5050 between 6 a.m. and 7 p.m. Mountain Time, Monday through Friday. For a list of email addresses for specific questions visit the Contact Us page on the Toastmasters International website.
---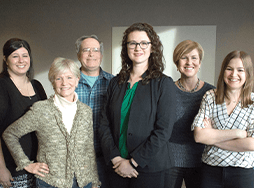 ---
---