As I reflect on this past year, I believe "change" has been the theme for Toastmasters International.
We moved World Headquarters from California to Colorado, continued transitioning from the traditional education program to the Pathways learning experience, downsized our district conferences from two each year to one, and implemented videotaped quarterfinals for the International Speech Contest.
We placed new emphasis on public relations and conducted an advertising campaign pilot in California and Florida. We asked district leaders to focus on club support early in their terms. We encouraged area directors to schedule area council meetings more frequently. We asked districts to build new clubs and strengthen them with ever-higher levels of education and training.
For our clubs sponsored by corporations, government agencies or colleges and universities, we asked for a new approach. We want every organization-driven club to have multiple "organization champions." We want club officers to share Toastmasters' return on investment (ROI) by reporting regularly regarding club and member achievements.
I had the privilege to see this ROI in action in Bangalore, India, during events sponsored by Tech Mahindra and NetApp corporate clubs, and another event sponsored by the eight clubs associated with the Jain University Center for Management Studies. These clubs believe in the impact of Toastmasters. This has also been the year of Wow! Factor. We added district leader credit to the Club Coach program to support club quality and Distinguished Toastmaster credit. I'm sure your clubs have taken advantage of as many of these opportunities as possible.
Yes, this has been a year of change, challenges and hope. When I visited District 112 in New Zealand, District Director Toni Sharpe told me how she lost her eyesight at age 13 in a horseback riding accident. Toni said from that day forward, she looked at the rest of her life as an opportunity to live. I was humbled by her courage and by her positive outlook on the dramatic change in her life.
Mahatma Gandhi said, "Be the change you want to see in the world." I will continue my journey of change and hope you will continue yours. I will continue to learn from Pathways and from each of you. I will continue to support this organization, this family.
I believe our organization changes lives, and by changing lives, we change our world. When I campaigned for Second Vice President, I ended my campaign speech with Gandhi's quote. I find it fitting to end my term as International President with the same words. Let's embrace the changes in our organization and continue our future together as the first-choice provider of dynamic, high-value, experiential communication and leadership development.
It has been my golden honor to serve. You have inspired me. You have touched my heart. I will always remember this year of changes, this year of #MyWhy and the Wow!Factor—this year of GOLD.
View the videos below to see how the #MyWhy and Wow!Factor initiatives took off during Lark's year as international president.
Reed Barrett shows his #MyWhy
See how Chiang Mai Toastmasters Club Wows!
Lark Doley, DTM
International President
---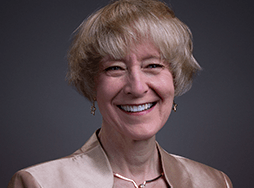 ---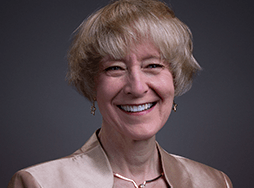 ---